Saturday, January 23rd, preheat your ovens and get ready for National Pie Day! Sponsored by the American Pie Council, National Pie Day is certainly a day worth celebrating during these cold winter months.
Local baker and entrepreneur Heather Watkins-Vaughan is already firing up her oven in preparation for this nationwide day of decadence.
Heather, owner of Spread the Sunshine (also known as Baked with Love by Heather), has been baking up a storm since she started baking for the community almost a year ago. In a matter of months, Heather's love of baking transformed from a hobby into a local business.
"When my mom chose to enter hospice this past January, I made her a promise which restarted my cooking," explained Heather. "I promised her that every day she was in the hospital or in the hospice facility I would take all of the staff that was present on her floor fresh muffins, bread, danishes, and cookies to brighten their day."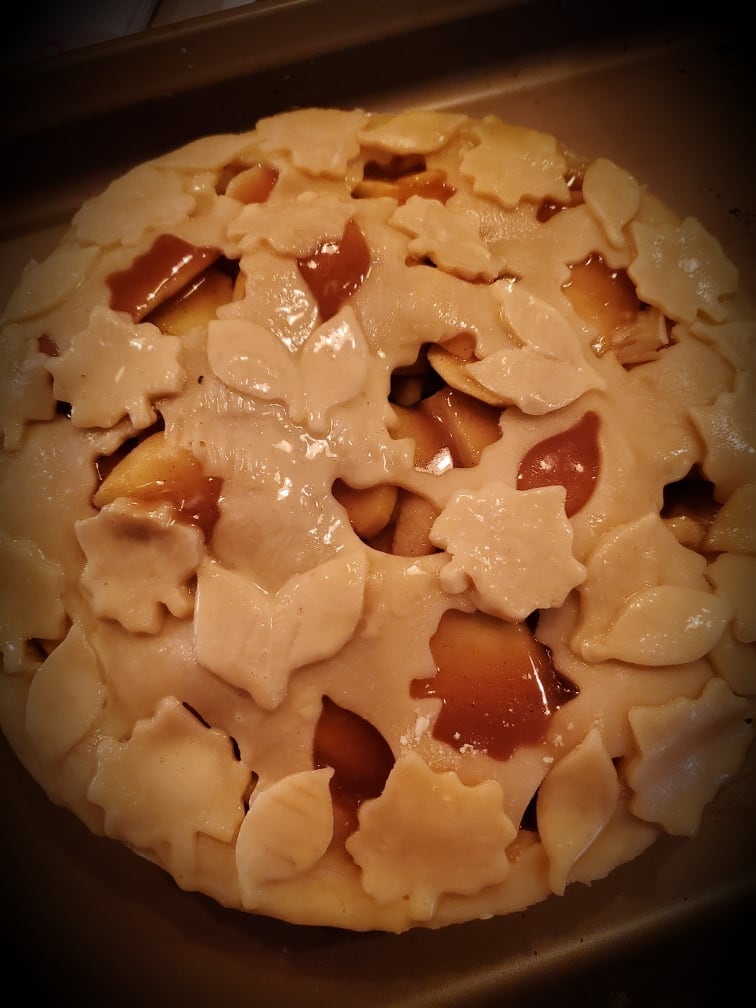 After her mother passed away at the end of that same January, Heather took off her oven mitts and took a step away from baking.
"Growing up, the kitchen was the center of our home. My mom adored hospitality in all forms," Heather said. "The children in the neighborhood always knew that my house was the go-to place for the hot, fresh loaf of bread with butter or the cookie fresh out of the oven."
When the pandemic hit in the spring, Heather noticed the shortage of breads and baked goods in grocery stores. To try and remedy this situation, she made a Facebook post offering to bake and deliver fresh loaves of bread to those in need in Seven Lakes. The response was overwhelmingly positive, and business for Spread the Sunshine skyrocketed over the summer.
"I had people contacting me asking me to write really sweet notes to people that they cared about and deliver items to doorsteps, ring the doorbell, and leave anonymously," said Heather. "Without the gifting initiative to people in this community, and a helping hand to people that needed it, I would not want to do any of this. That's really what is important."
Heather has an arsenal of pie recipes ready to bake up for National Pie Day. According to Heather, the community favorites are strawberry rhubarb, caramel apple with strudel topping, lemon, and bourbon pecan. Her personal favorites, however, are buttermilk and coconut custard.
Additionally, Spread the Sunshine serves up more than just pie and seasonal sweets. Heather whips up dozens of breads, rolls, danishes, cakes, muffins, cupcakes, and more every week. She even offers ethnic and hard-to-find baked goods such as challah, Berliner rolls, kolache cookies, and baklava.
"I have children with epi-pen worthy allergies, so I have a soft spot for anyone with nutritional limitations or food sensitivity. I have one day a week marked off for that alone," Heather noted. She is more than happy to accommodate customers with special dietary needs or restrictions.
"I have five to ten different items in queue any given day. My brain thrives on that!" added Heather, who is always up for a baking challenge, whether it's a unique recipe or cake decorating.
If pie isn't your thing, January has plenty of other food-related holidays. January 10th is Bittersweet Chocolate Day, while January 27th is National Chocolate Cake Day. Those looking for savory snacks may prefer National Cheese Day, National Popcorn Day, and even National Corn Chip Day, all which take place in January.
For more information about Spread the Sunshine, contact Heather Watkins-Vaughan on Facebook or email Hwvbpgr@gmail.com.