The Holt Family Insurance Group was founded in 2008 in West End and focuses on faith, family, friends and community. The Group helps folks navigate four specific areas of Insurance: Safe Money Growth/Wealth Preservation, Life Insurance, Medicare Benefits, and Medi-Share ( A Christian-based health care opportunity).
The Holt family has lived in Seven Lakes since 2009, and Curtis Holt is both a Moore County native and graduate of Sandhills Community College. He currently volunteers as a football coach and approved FCA leader at Pinecrest High School, where he attended school in the early 80's.
Holt Insurance is a family affair, including Beth, Curtis' wife of 29 years, and their daughter Amber who is a NC State graduate and recently joined the family business after working for Palo-Alto, a software company based out of Santa Clara, CA. Amber is the HFIG Director of Sales and Marketing.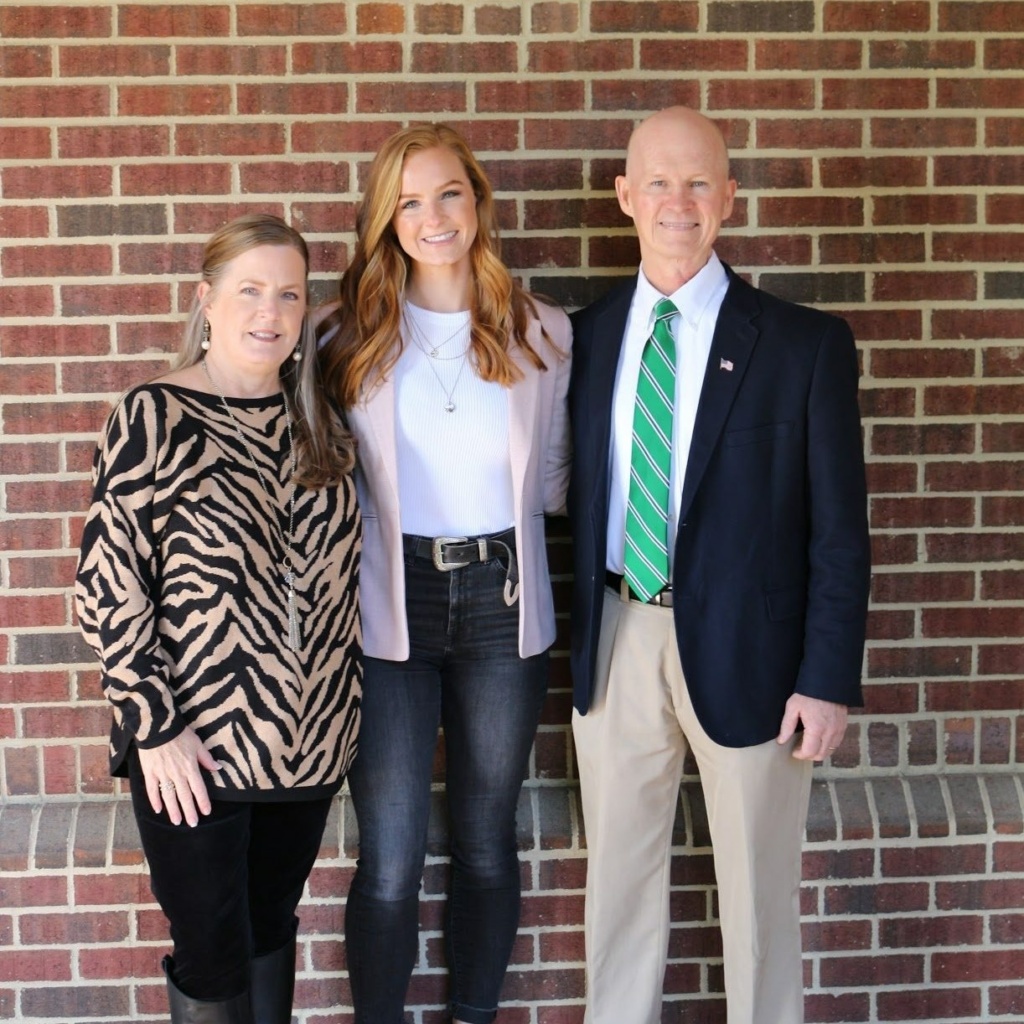 Beth (who is "The Boss" according to Curtis and Amber) is a Registered Nurse who spent 20 years with Pinehurst Surgical Clinic before coming along side of Curtis with the Insurance Business where she serves as the Director of Operations. She and Curtis are members of Grace Church.
The Holt Family Insurance Group is an Insurance Brokerage, LLC that continues to work with Dwight Mejan and his company, Wealth Concepts, LLC, in Pinehurst. They act as a fiduciary to their clients.
"All our team members and wholesalers scour the market to find solutions for each specific client goal and objective," says Curtis Holt.
"We have partnered with over 100 insurance companies providing options for our clients that best fit their needs, goals, and objectives." explained Amber Holt, Director of Sales/Marketing. "There are many times when we meet with a client and find they already have what best fits their needs. [In these cases, we] congratulate them and thank them for meeting with us."
The Holt Family Insurance Group's thrives on helping folks with retirement and growth opportunities.
Safe Money Growth and Wealth Preservation is an area that helps many folks. Early on, folks are in the accumulation phase of their financial life and are focusing solely on aggressively building their nest egg.
"We help folks secure and protect their retirement nest eggs, yet have opportunities to grow it safely," says Curtis.
Not only do they help clients find solutions for their life insurance needs, but they also provide complimentary consultations.
"Most people that have Life Insurance are not 100% certain that the type of life insurance they have meets their current and future needs, we make sure it does with a complimentary 25-30 minute complimentary consultation," says Curtis.
Medicare Benefits is the 3rd area of their insurance business. They help folks manage and navigate the "Medicare maze." They find the most affordable coverage to help pay the 20% that Medicare does not pay. They also help their clients to keep their Medicare supplement expenses down while ensuring their clients can go to any doctor or hospital of choice.
Recently, the Holt Family Insurance Group has added a health care option to their business. It is called Medi-Share and it is a Christian sharing network.
When Curtis went through a battle with stage 4 cancer, Medi-Share helped them "walk it out" both insurance wise and spiritually.
"We help defend our clients' assets and families with the services we provide. We like to think of ourselves as defensive coordinators for our clients," says Curtis.
For more information on the Holt Family Insurance Group, please visit www.holtfamilyig.com, their Facebook page, or call 910-690-2645.