Whether you call them side boards, rub boards, docking boards or crash boards, the Lake Auman Sports Club (LASC) is proud to announce that it was time to do out with the old and in with the new.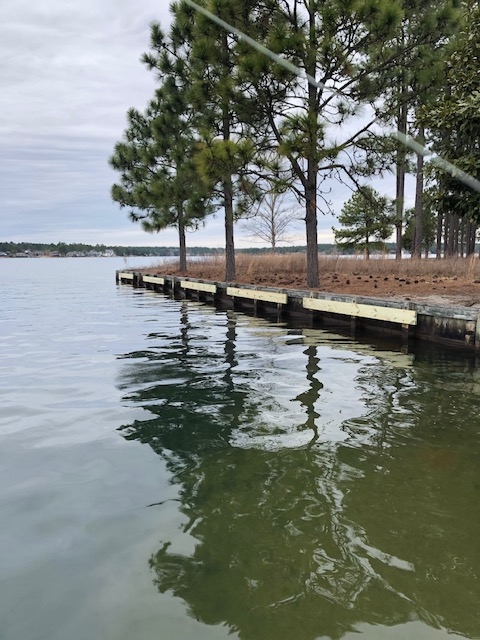 Saturday morning started at 10:30 as we loaded 32 pieces of 2X12X12  onto a trailer, then onto the workboat, then off on Pine Knoll Island.  All existing docking boards were then removed and stacked for disposal. 
The new lumber was then drilled and lag screws were inserted for the installation to our two volunteers in the water. 
It all started at 10:30am and by 12:45pm we were finished with the work and cleanup.  
The LASC is proud to recognize the volunteers for this project: Paul Brezinski, Erick Dupessis, Bill Elchick, Chad Stites, Charlie Flinchum, Bob Temme, Jim Pierman, Jeff Timmons, Roger Erwin, Mike Ozimek, Don Smith, Wendell Kronis, Tom Thomas, Matt Hoover and Elijah Hoover. 
I hope you enjoy the pictures.
In the last 5 months on Pine Knoll Island, the Lake Auman Sports Club has cut and stacked 700+ young and diseased trees, burned the cut trees and did a complete burn of the island, replaced 456 feet of top boards on the east side of the island and removed the old and installed the new docking boards. 
We appreciate the positive comments on FaceBook, the message board and in person but our goal is not for personal recognition but for the support of the Seven Lakes West Community.  We look forward to resuming the Adult, Kids and VFW Fishing Tournaments as well as our other services as America returns to normalcy. 
Bob Long
President
Lake Auman Sports Club