For 25 years, West End United Methodist Church has been running a food pantry. Now, with the help of some green thumbs, it has leveled up to include fresh produce with donations.
Cathy Menendian, Jennifer Forsman, Tom Wetzel and Greg Sheldon are most often the ones who have their hands in the dirt. The core volunteers have watched "The Unity Garden" go from one or two raised beds to a flourishing plot of flowers, fruits and vegetables. Just last year, the garden produced over 420 pounds of produce.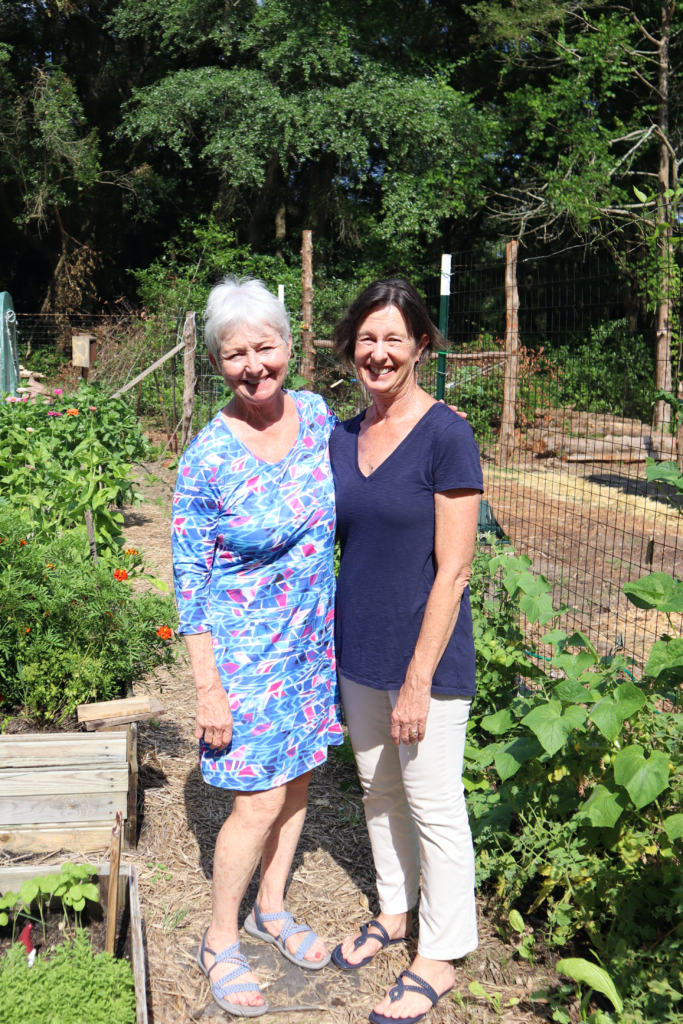 During a meeting of the church's Mission Team in January 2020, someone floated the idea of growing fresh goods for the pantry's donation boxes. The idea took root: seeds were cultivated in the property's two small greenhouses, cedars were cleared, and their wood was recycled into beds and trellis supports.
The Food Pantry operation has long been a part of West End United Methodist Church, and the congregation regularly spends a large portion of its annual budget on its upkeep. An air conditioned warehouse space with several massive freezers stores heaps of food donations from the community and church congregation. The whole operation is run by congregation members Frank Feggler, Barry Guthrie, Mark Saulsbury and several other volunteers. Biweekly, they distribute boxes to low-income Moore County residents. Even through the pandemic, the program persevered.
The Unity Garden has also gained its fair share of volunteers, and in addition to the core members there are about 20 or so regular helpers. This includes Evie, a four-year-old who is the "director" of her own plant bed. She planted many things by herself, then removed all of the plastic stakes, to ensure that whatever grows is a surprise.
Evie isn't the only kid benefitting from the garden. In the near future, the church's Vacation Bible School program will bring kids to spend a day in the garden and learn about the environment and nutrition. Each child will pot their own plant and watch it grow over time.
"We want kids to know that everyone should have access to good healthy food," said Menendian.
The plot is more than just a working garden: sometimes it's a spot for social gatherings and pre-church prayers. During quarantine, members of the congregation, many of whom are older and more vulnerable to the virus, could still see one another and stay connected.
The space around the garden has been cultivated too. Wetzel created a nature trail to span the property, and more recycled wood was used to construct benches and chairs that sit in the shade of the large oak tree. The yard is frequently used for events — from church services to children's birthday parties, and most recently a wedding shower for two members of the congregation.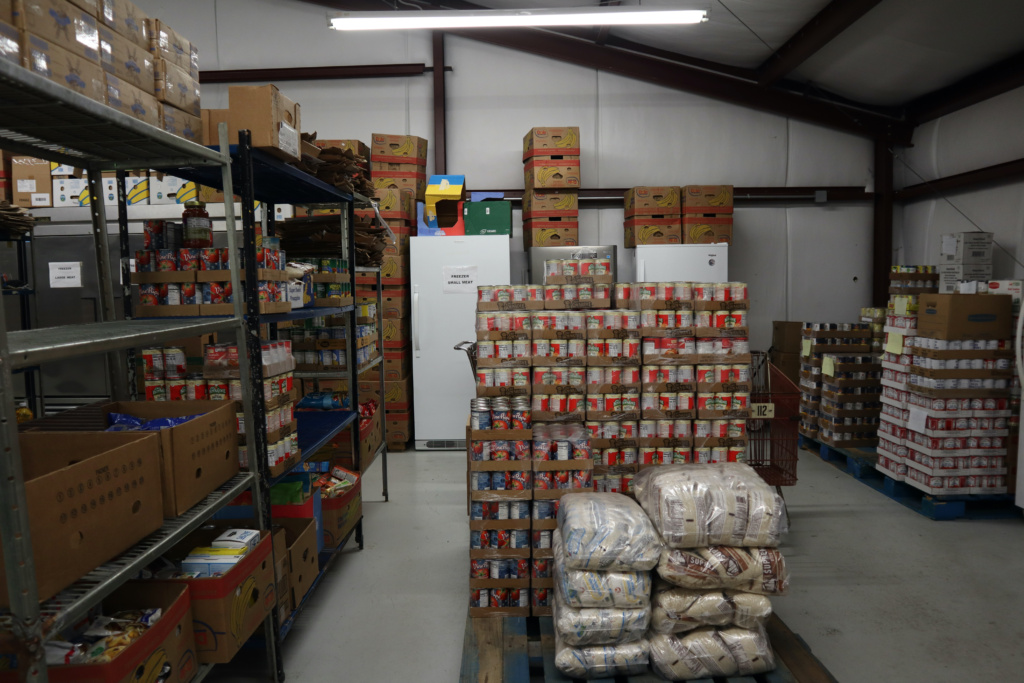 "We wanted to provide a comfortable space for people under this great big tree here, where we could bring a diverse community together," said Forsman.
It hasn't been all roses and butterflies for the organizers though. When the project first started out, the garden was hooked up to city water, said Menendian. The group realized they'd need to start using their own well to water a wider area with higher pressure, and looked to the long-unused well that was already on the property. All they needed was a pump.
In May, The Seven Lakes Garden Club held a garden tour to raise money for such a pricey piece of equipment. It worked, and United Methodist was able to purchase the pump. Shortly after, they discovered a new problem: the well was dry.
Installing a well from scratch is a much greater expense than a pump, and not something a small church group could pay for out of pocket. So Forsman sent an application to Creating New Economies, a national small-grant program run by Resource Communities, a branch of the Conservation Fund.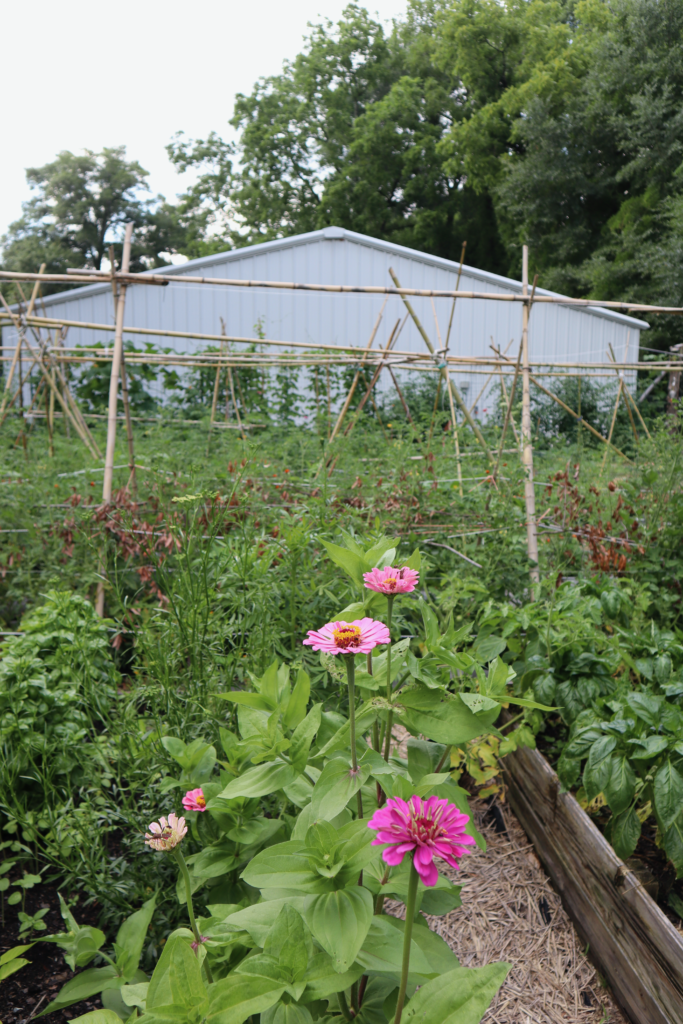 Their response was generous: a grant that funded the well — which is just now being completed — along with a few future projects. The most concrete is a partnership with Sandhills Aginnovation Center, a nonprofit that connects local farmers with resources and market opportunities. It happens to be run by one of the church congregations' members and active volunteers. The goal of the partnership is to facilitate the church's purchase of fresh produce from local, family-run farms, in order to supply the donation boxes of 100 food pantry clients on a regular basis, over a 5 month period. Other possible projects may focus on nutrition education or community events.
The fresh fruits and vegetables already produced in The Unity Garden have been well-received by food pantry clients. The garden's organizers have conducted surveys about what gets eaten and which goods are enjoyed most, so that nothing goes to waste. They've also received feedback from folks who don't have access to a kitchen space, and are hoping to host a pots and pans drive in the future.
The garden is on its way to forming a diverse board of organizers who would help orchestrate outdoor events. Their hope is to bring together people from the broader community, including food pantry clients and members of the congregation.
The garden is always expanding, and has plenty of new exciting projects in store. They are also always looking for volunteers, especially at harvesting times, and often on Saturdays.
If you are interested in lending a hand, or would like to get in touch with The Unity Garden team for another reason, contact West End United Methodist Church at: (910) 673-1371.
Contact Mary Moore at mmoore@thepilot.com.