BY SERENA LOVELY
SLI Reporter
Joanna Joyce joined the American Heritage Girls at 8-years-old to serve her community through faith-based projects. Now, at 17, she is the first in Moore County and 34th in North Carolina to earn the organization's highest honor — the Stars and Stripes Award.
Similar to the Girl Scouts of America's Gold Award and the Boy Scouts of America's Eagle Scout award, the American Heritage Girls' Stars and Stripes Award is achieved through a series of actions that involve community service.
Last May, Joanna submitted her paperwork after completing a five-month community service project as a part of American Heritage Girls Troop 98 in West End. Her project continued a decades-long family tradition in serving her home church, Roseland United Methodist. Joanna's father Jason built the church a full-court, fully-lit clay basketball court in 1987; her brother, Justin, removed two of the light poles, shortened it to a half-court and coated it with asphalt in 2016.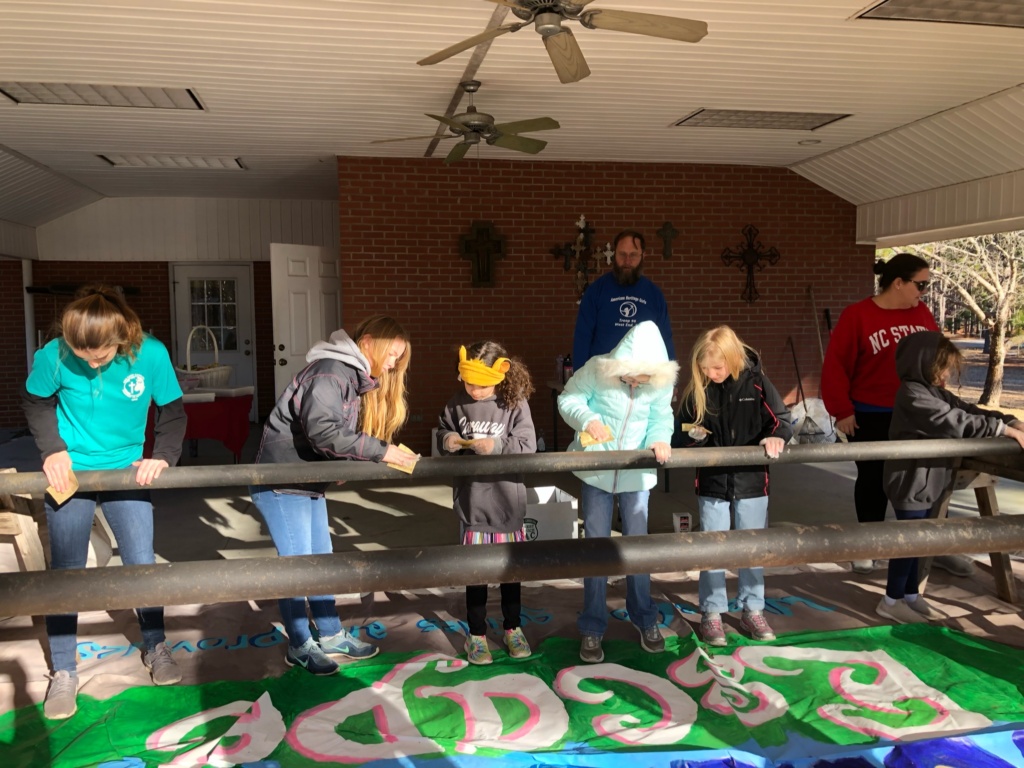 Joanna and a team she assembled worked to refurbish the two poles left from her father's original project, and install them at the corners of the church playground. She also added more rubber mulch, and fundraised for umbrellas at the playground's picnic tables to complete a mission to "provide a safe play area for kids to enjoy and learn more about Jesus."
Also a Pinecrest senior and varsity softball player, the 17-year-old encourages other teenagers to "be devoted to something you think is good. It's okay to step out of your comfort zone and do something you believe in."
Members of American Heritage Girls begin working on their candidacy for the award after reaching the organization's Patriot Level at age 14 and earning that level's Dolley Madison Award. The Stars and Stripes Award requires members to plan and implement a community outreach event, earn a religious recognition award, earn a minimum of 16 badges, participate in recruitment efforts, and participate in leadership roles.
Troop 98 participates in activities such as Wreaths Across America, when they obtain wreaths through sponsorships and place them on graves at the Sandhills State Veterans Cemetery in Fayetteville; and Operation Christmas Child, a program where shoeboxes are filled with gifts and Christian messages and sent to children in developing nations.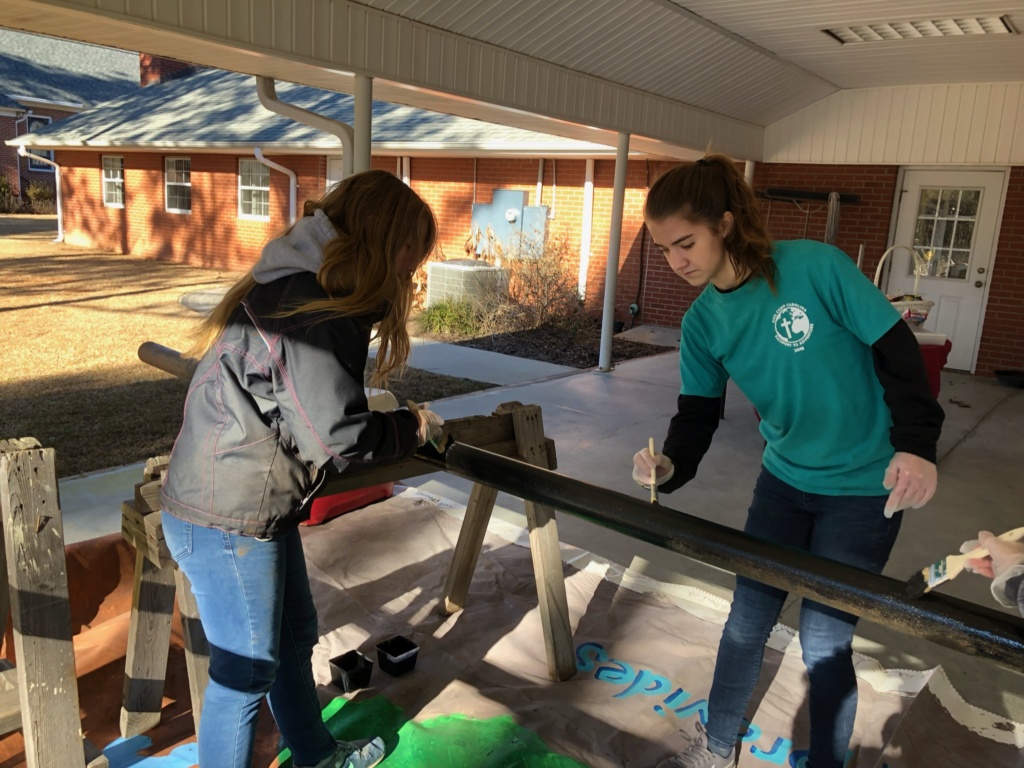 American Heritage Girls was created in 1995 as a faith-based developmental organization. It offers scout-type activities through five program levels that help "build women of integrity through service to God, family, community, and country." There are troops in all 50 states and in 15 countries.