BY MAGGIE BEAMGUARD, Insider Editor
A local organization is planning an end-of–summer, fun-filled family afternoon to benefit Haiti.
Haiti Help and Hope will host its annual fundraiser at the West-End event site Rubicon Farm, 570 Rubicon Road, on Saturday, Aug. 27 from 4-7:30 p.m.
Event highlights include home cooked-barbecue sandwiches prepared from donated Boston butts (leftover butts are auctioned or sold), homemade ice cream, craft booths, handmade items by Haitian artisans of Apparent Project, a 50/50 raffle, face painting and a children's barrel train ride.
Gospel and bluegrass musical guests The Four Tenors, South Ridge Bluegrass and Hammer-N-Song will perform. A complimentary golf cart ride will get participants from the parking area to the event area. Organizers encourage guests to bring a chair or blanket.
"There is fun for the kids, shopping for the moms, music for everybody and good, good food," said planning team member Sylvia Pusser.
All of this good fun serves a larger purpose: to support the Hatian Foundation Lahai-Roi, a non-profit started by Pastor Dortu Sidor.
The grim reality of life in Haiti, the poorest country in the Western Hemisphere, is 59 percent of its population lives under the national poverty line of $2.42 per day, and 24 percent live in extreme poverty on $1.23 a day, according to the World Bank. Children growing up in Haiti will be 45 percent as productive as they could be with full access to quality education and healthcare as measured by the World Bank's Human Capital Index.
It is the dispirited who contend with daily life in the shadow of these disheartening statistics that Sidor serves. To communicate the hope of Sidor's message and acts of service, he named his organization with a phrase from a story in the Hebrew scriptures, "Lahai-Roi," meaning, "the God who sees." It is the name Hagar gives to a well that appears to her in the wilderness during a desperate time.
Sidor, who spent much of his life in the United States, felt called back to his native Haiti in 2011 following the death of his brother to continue his brother's ministry in the rural mountain villages of Paitre and Duclos.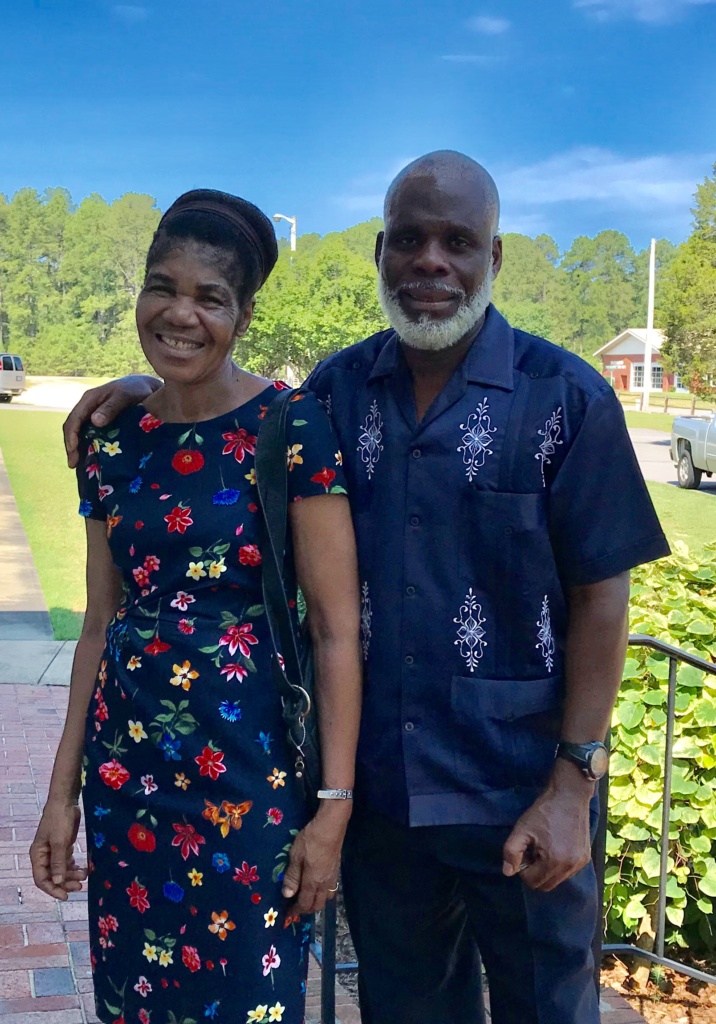 Pusser first met Sidor in 2011 just as his ministry was beginning. Moved by his compassion and humility, Pusser returned to Moore County and shared the plight of the people Sidor served with the Women's Bible Study she hosted at her home. The women seized the opportunity to give back, establishing Haiti Help and Hope as a partner with Sidor. The non-profit is supported by numerous churches from different denominations and donors.
Haiti Help and Hope funds 85 percent of the growing Lahai-Roi school for children preschool through ninth grade. The annual tuition of about $230 covers two daily meals, supplies, uniforms and teacher salaries. Sidor started the school with 65 children. This year, the school will add three more classes and will accommodate over 400 children.
The organization also assists with special needs.
"The school is the only area in the village and surrounding mountain area that has electricity," said Pusser. "We have solar panels that we've been able to provide and generators." But gasoline remains a scarce resource.
In addition to the school, Sidor oversees four churches in and around the village where he lives. As a trusted spiritual leader, Sidor also lends a helping hand to people who come to him for medicine, food, access to medical care and even fresh water.
"We have a well at the school and at his home," said Pusser, "And he opens it up so many times a week for everybody to just bring their buckets and get fresh water.
"His hand is in a lot of things because there is a lot of need. People recognize that he is a man of God, and they come to him, whether they are members of his church or part of the school," said Pusser. "The community relies on him a lot."
All of these ministry efforts take place against a background of civil unrest, gang violence, kidnappings for ransom and government corruption. On a recent visit to the United States, Sidor shared with Haiti Help and Hope members that he believes the safest place to be is in the will of God, and he feels that even with the risks, Haiti is exactly where God wants him.
It is the close relationship with Sidor that enables Haiti Help and Hope to be effective with its fundraising.
"We're a small group that has direct contact with Sidor," said Pusser. "He comes here to visit, and we know him, and we communicate with him on a weekly basis."
Nancy Howle oversees the tax-deductible donations.
"One hundred percent of what we take in goes to pastor Sidor. We are all volunteers," she said.
The four core planning team members — Sylvia Pusser, Vickie Blue, Nancy Howle and Jan Williams — are counting on at least 25 volunteers to pull the event together. The Haiti Help and Hope planning team is grateful for the donations and support of local businesses, especially for the generosity of Elizabeth Sugg, owner of Rubicon Farm, who provided the venue.
"It is a true blessing to reach out to those who have nothing when we have so much," said Blue. "These are kids that are hungry. Sometimes the only food they get is what we are able to provide at the school. And it's a blessing to be a part of it."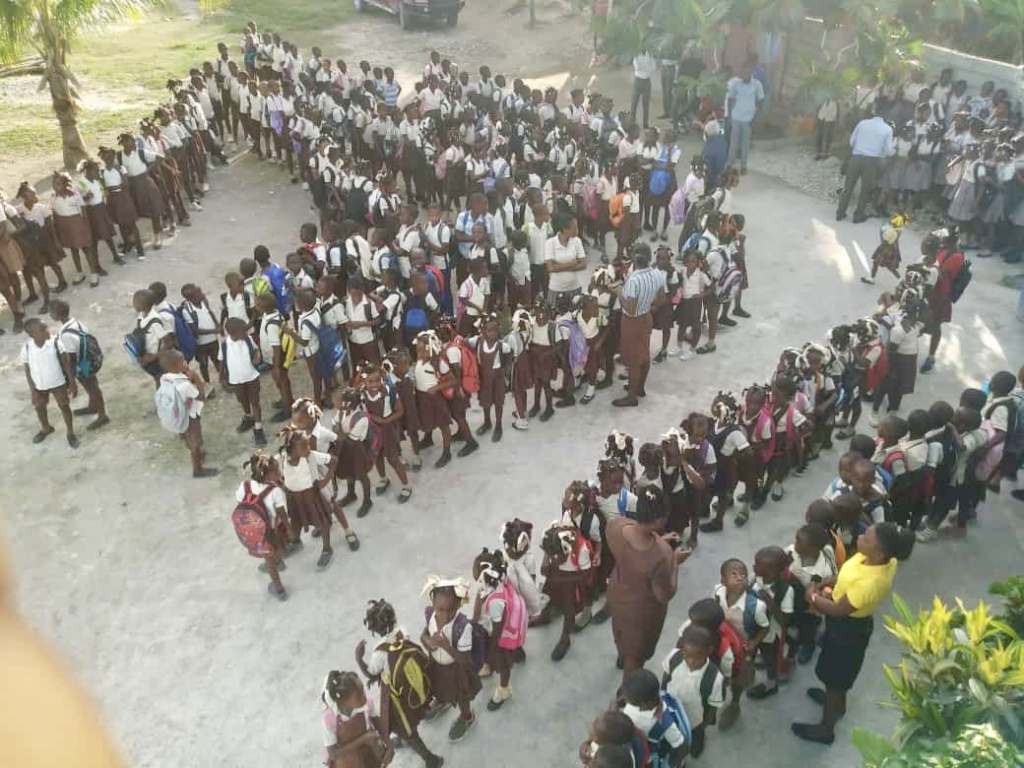 A little bit of fun can have a big impact. "The event is a lot of family fun. But it's also a blessing," said Pusser. "It blesses the children that have nothing and have no where to go to get it. We're it."
Tickets are $20 per person and kids are admitted free. You can purchase tickets at the gate, or in advance by calling (910) 639-7733.
If you can't attend the event but would like to support the efforts of this group, donations may be sent to Haiti Help and Hope in care of Nancy Howle, 151 Howle Road, West End, NC 27372.
For more information about Pastor Sidor and the ministry in Haiti, visit: https://w
Contact Maggie Beamguard at maggie@thepilot.com.