BY MAGGIE BEAMGUARD || Insider Editor
As the calendar flipped into 2023, a lot of people made resolutions for the new year, but it was also a time to take stock of where we've been in the past year.
Here is a look back at seven stories from 2022 which shaped our lives in these sandy hills of Seven Lakes.
Pending Roadwork Brings Change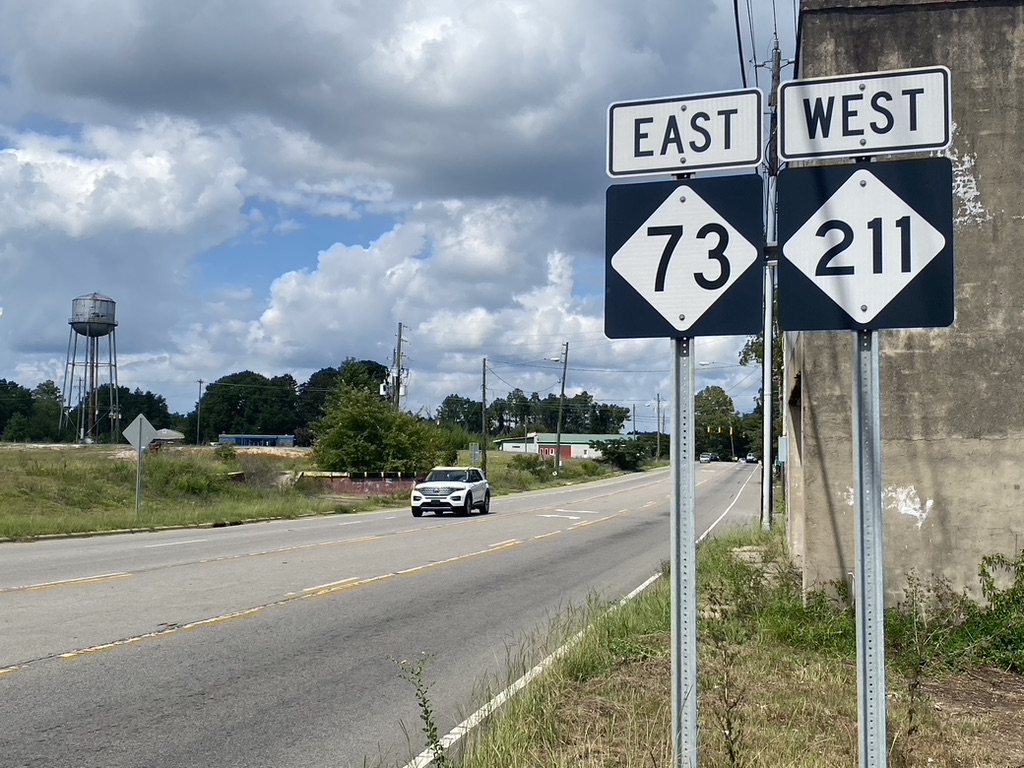 Many of this year's stories coalesce under the dominant topic of the long-planned widening of N.C. 211. As NCDOT acquired miles of right of way, local businesses and a few residents bore the pains of change, forced to relocate or close up shop completely.
Among the affected businesses were some local favorites. Pastimes Antiques found a new home in Southern Pines. Andrews Farm Produce moved into the Seven Lakes Business Center. The colorful Log Cabin Country Store became temporarily displaced to Biscoe. And the pumps have been removed from the Short Stop.
After years of delays, the clearing and grubbing phase of the project is finally underway. Dozers and dumpster trucks were put to work at the end of October along the stretch of road between the western end of the project near Holly Grove Church Road to the Dollar General, which encompasses the McLendon Hills area.
According to the state Department of Transportation, the next section to be released for work will happen in the next few months, depending on the completion of the remaining property acquisitions.
The changes bring a mix of emotions for the community as it anticipates the loss of landmarks and driving hassles created by construction.
The road project is estimated to be completed in 2028.
In Seven Lakes West, Strife and Settlement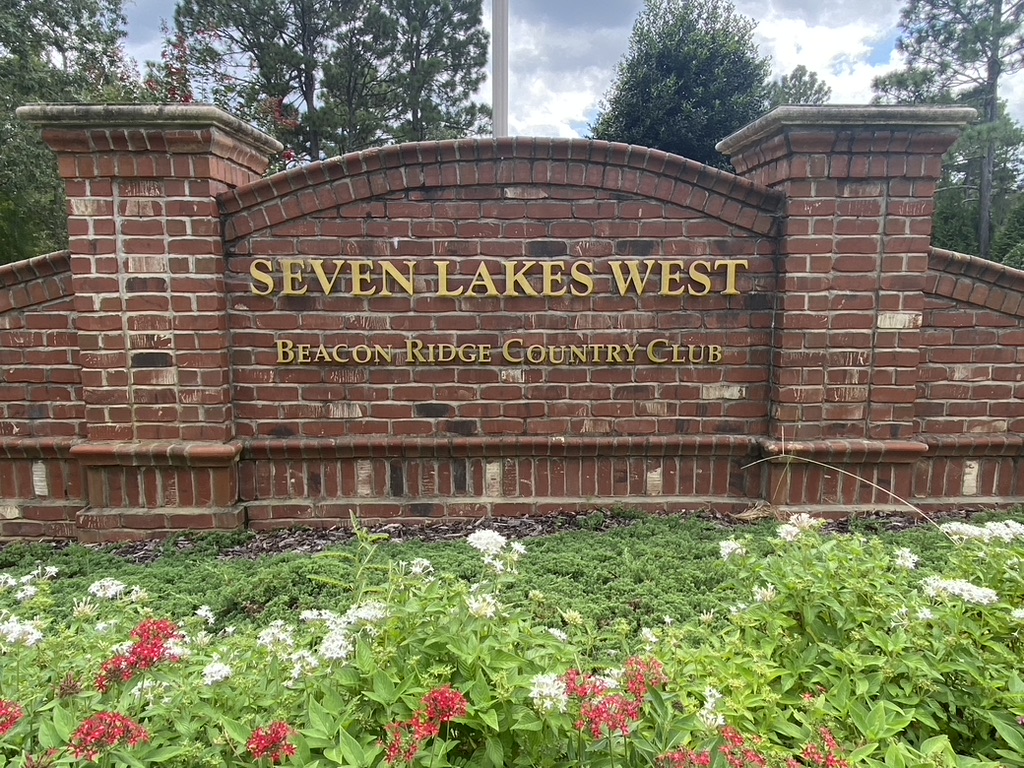 Seven Lakes West residents experienced a season of strife while a lawsuit filed in 2021 by 10 residents against the Seven Lakes West Landowners Association played out in court.
The lawsuit charged that the 2021 board of directors election had improperly counted votes cast by developers that were ineligible to vote.
Ultimately, Moore County Superior Court Judge James Webb ruled that only dues-paying members of SLW are entitled to vote in association board elections.
"The plain and unambiguous language of the Association's governing documents bar a 'developer' or 'declarant' from membership status, and consequently, from possessing voting rights in director elections," Webb's order reads.
The order stopped short of ordering a new election to redo the 2021 board vote at the center of the dispute. But the judge's decision did require the board of directors to establish protocols to ensure future elections are conducted properly.
The plaintiffs and the board accepted the summary judgment.
2023 will bring a new election and the opportunity for the community to move forward with a clear process for selecting its leaders.
Short-term Rental Debate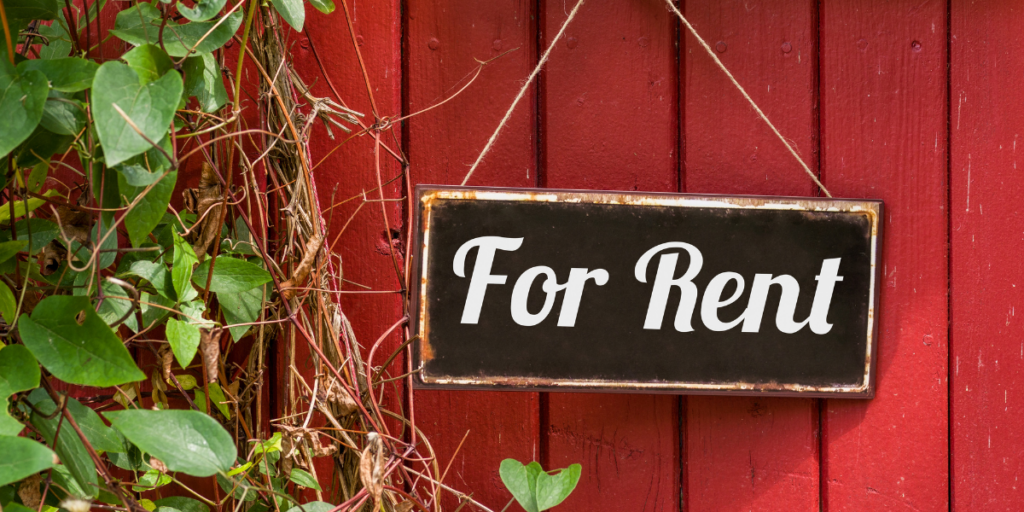 The short-term rental debate which emerged over the last year in the Village of Pinehurst made its way west to Seven Lakes North.
Opponents of short-term rentals believe they diminish the quality of life for permanent residents.
Northside residents reported negative impacts experienced from short-term rentals including noise, litter and nuisance animals. Proponents view short-term rentals as a boost to the economy and tourism.
A discrepancy in the Seven Lakes Landowners Association Declaration of Restrictive Covenants prohibited so-called "transient tenants" on the Southside, while the Northside had no such provision.
The SLLA formed an ad-hoc committee in November 2021 to investigate solutions. After a resident survey, the board called for a vote to amend the Northside covenants to match those of the Southside.
The ballot deadline was set for Nov. 30. But the vote among eligible lot owners ultimately fell short of the 67 percent supermajority required to amend the covenant. While 354 lot owners voted for the change to disallow transient tenants and 133 voted "no" to the change, the "yes" votes accounted for only 48 percent of the required number.
Of those who did vote, the measure had broad support, with over 70 percent supporting the change. Though covenant will remain the same, short-term rentals proved a significant conversation-maker.
Residents Excel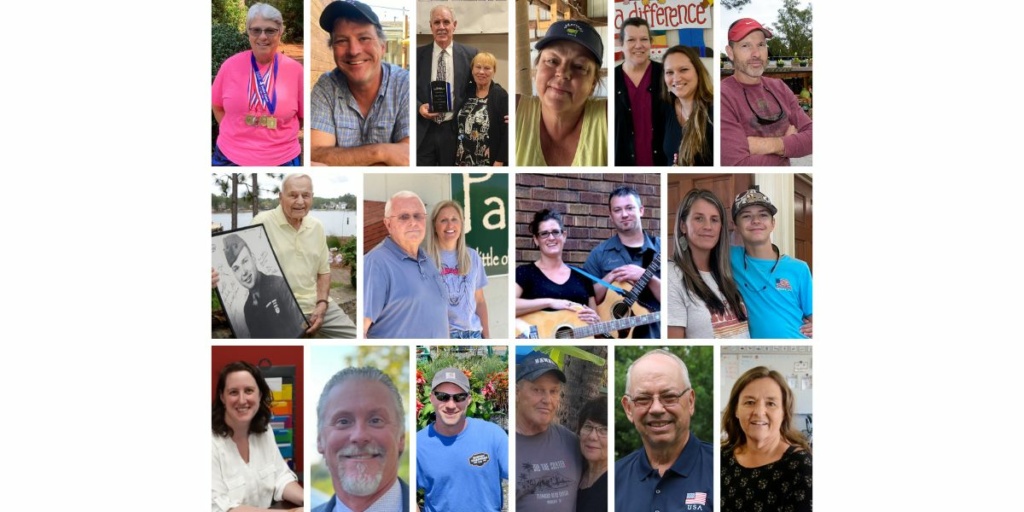 Perhaps a community's richest resource is its people. Seven Lakes is home to a rich diversity of people, some native to North Carolina and many drawn from far-off to the mild climate and bountiful recreation opportunities.
We've featured the stories of only a fraction of the talented and exceptional population of this community, among them sailboat race winners, farmers, a WW II vet, a new elementary school principal, a debut author, dogged entrepreneurs, co-chairs of the North Carolina chapter of the Alzheimer's Association, senior games winners and a hall of honors recipient.
They all seem to have one thing in common: persistence. They have a preternatural drive to "keep on keeping on" with their respective passions, callings and vocations and making adjustments when needed. They are not deterred by challenges.
This prevailing attitude is reflected by Sue Stahl, NC Senior Games gold medal winner in bocce. She suffered a severe knee injury playing soccer in 1991, but has found ways to accommodate the limitations she faces. "You learn to modify your life to still do the things you want to do." Getting out there "is just fun," Stahl says.
Extraordinary things are being done by the seemingly ordinary neighbors around us.
Fire and Rescue Gets Special Delivery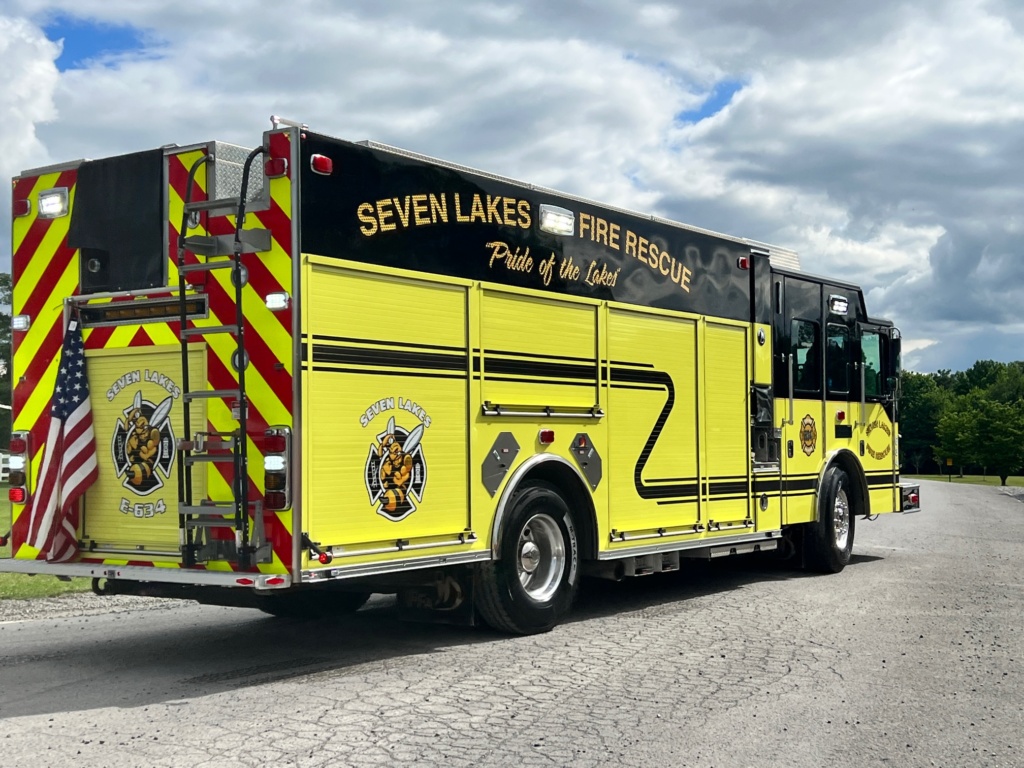 There was a special delivery at Seven Lakes Fire and Rescue in late May. It wasn't an emergency birth of a bouncing baby, but a shiny, new addition to the fleet.
Weighing in at 52,500 pounds and standing 10-feet, nine-inches and just over 34 feet long, the 2013 Ferrara Ember Rescue/Pumper will provide the department some welcome versatility.
This new apparatus is designed for rescue operations such as vehicle accidents, high- or low-angle rescue, water emergencies and many others, as well as for fire response.
It comes with a light tower used for emergency scenes even on the darkest nights. The bright yellow apparatus also lights up the days.
A large capital purchase like this is made possible by funding from the county fire tax, in addition to annual monies budgeted by the county for vehicle replacement and truck payments. Donations are also an important source of funds.
"As most know, we had sent letters out asking for donations and, through those generous donations, we were able to make this new vehicle purchase happen," Bouchelle wrote in a department news release, "So, on behalf of the entire department, thank you. This truck has been dedicated to the citizens of Seven Lakes without whose support we could never provide the services we do."
The department's newest pride and joy joins a robust fleet.
Seven Lakes Hits 50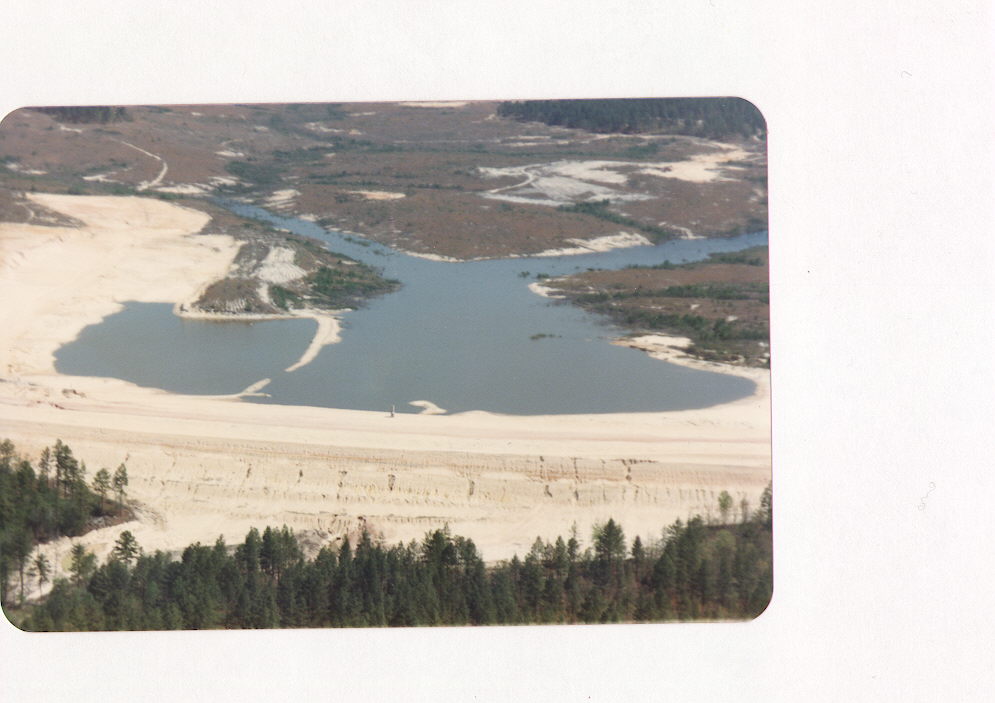 Call it a semicentennial, a quinquagenary, a jubilee, or simply golden — the Seven Lakes Community turned 50 this September.
Today's community little resembles the sandy terrain covered in scrub brush that its founder, Fred Lawrence, first explored in the early 70's.
If pictures of the vacant 4,700 acres leave a lot to the imagination, then the development of today proves that Lawrence, a Sanford native, had imagination in spades.
Over the past five decades, Seven Lakes has grown from a sandy hole in the ground to a bustling community.
According to the 2020 Census, 4,900 people now reside in the idyllic community complete with multiple golf courses, swimming pools, stables, riding trails and tennis courts, and of course, its pristine lakes.
Seemingly created ex nihilo, out of nothing, Seven Lakes is most certainly, a beautiful something.
Lights Out, Community On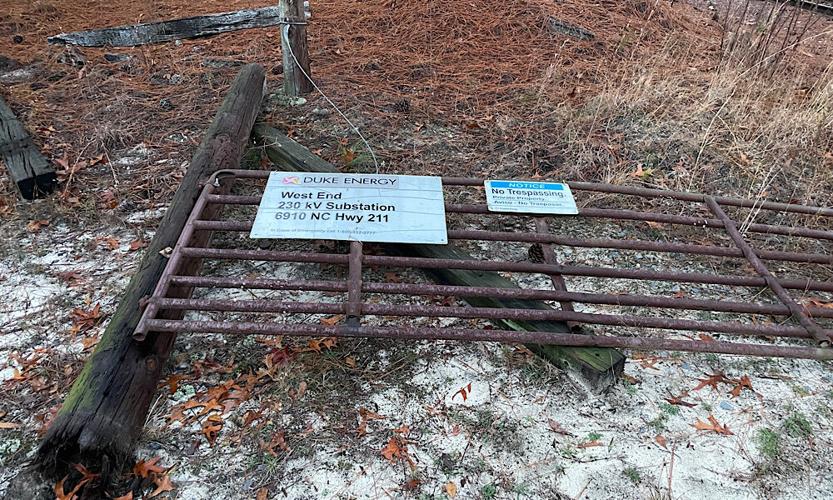 One of the biggest stories of the year happened at its end. Seven Lakes and West End were thrust into darkness along with much of Moore County on Dec. 3 when two substations in Moore County were attacked by gunfire, including the one in West End off N.C. 211.
The unexpected outage disrupted plans, closed schools for four days, spoiled food, challenged those requiring electricity for medical equipment and refrigeration, impacted local businesses depending on holiday shoppers and made travel dangerous.
In this moment of adversity, the community exerted its own power. Neighbors and local businesses rallied to help those in need. Those who did have electricity, such as those in Seven Lakes West on PeeDee Electric or those with generators offered to store medicines and provide charging stations. Neighbors delivered warm coffee to those without caffeine. Warming centers were opened and churches set up mobile showers and laundry facilities.
Seven Lakes was among the first communities to get its power back thanks to Randolph Electric Membership Corp.'s speedy work completing tie-lines. According to staff reporting by The Pilot, parts of Seven Lakes got power Sunday evening, Dec. 4, with power restored to the entire Seven Lakes community at 4:48 a.m. on Tuesday, Dec. 6.
The Moore County Sheriff's Office and the FBI are investigating who is responsible for the shooting of two electrical substations. A reward of $75,000 is being offered for information leading to an arrest and conviction
If you have information that could help solve this crime, call the tip line at (910) 947-4444.
Contact Maggie Beamguard at maggie@thepilot.com.