STAFF REPORT
Residents in Seven Lakes North/South and Seven Lakes West will soon elect new members to their respective boards. Results will be announced at the annual meetings of the Seven Lakes Landowners Association (SLLA) and the Seven Lakes West Landowners Association (SLWLA) in the spring.
Four candidates are running for four open SLLA seats, and six candidates are running for three open SLWLA seats. All candidates for both boards were invited by the Seven Lakes Insider to submit profiles, including candidate statements of under 150 words. This unofficial forum is intended as a supplement to the election processes of the respective boards. The candidates' submitted statements were edited only for length and clarity.

SEVEN LAKES LANDOWNERS ASSOCIATION CANDIDATES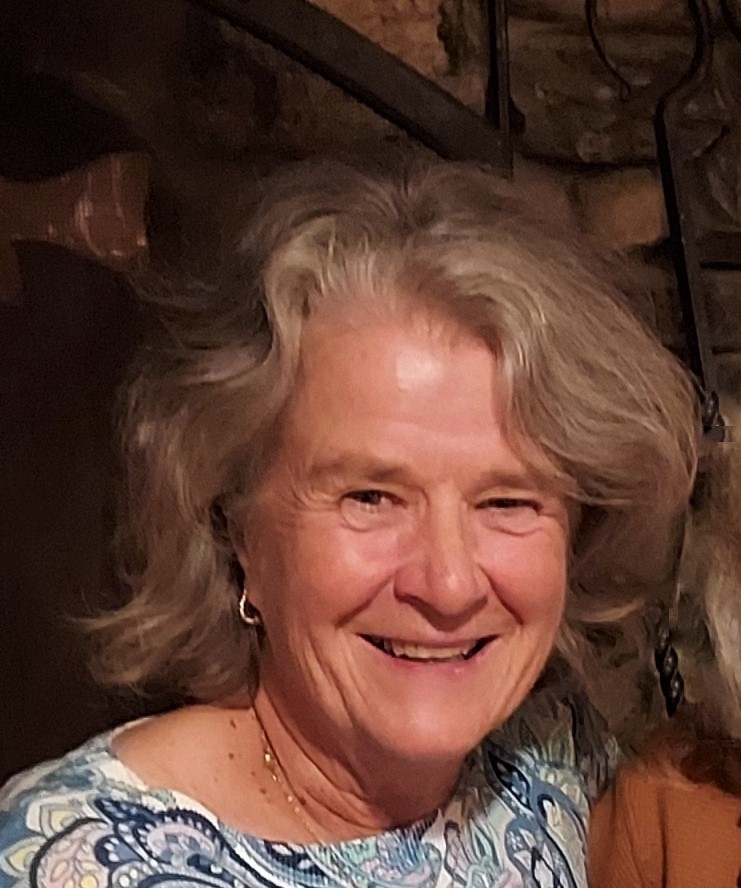 Heather Guild
Residency history: I have owned a home on the North Side since 2014 and moved here full-time in 2017. A very lucky search on the internet brought me to Seven Lakes during my quest to find a lake community somewhere south of Raleigh and no further west than Asheville. When the SLLA site came up, it was everything I was looking for and more with on-site tennis, golf, and riding facilities in addition to the lakes for boating and swimming. Two weeks later, I visited and the rest is history.
Occupation: Retired global marketing director for a multi-billion dollar consumer products company.
Previous service: I served as an elected SLLA Board member for one term as Director of Recreation and Communication (2019) and Architectural Review Board (ARB) (2020). In mid-2021 I was appointed by the Board to fill the vacated Director of Facilities position and assumed ARB responsibilities for a second time in 2022. Additionally, I was appointed by the Board to serve as Secretary in 2020/2021 and president in 2022/2023.
Candidate statement: The SLLA has its share of challenges, and the Board must continue to manage through these difficult situations. However, many opportunities remain to bring the community together, increase the desirability to live here and improve home values. The current Board has delivered on its promises to 1) repair/replace necessary infrastructure, 2) review financial policies and priorities, 3) restore community events to pre-pandemic levels, and 4) renew its commitment to operating in a transparent, respectful manner. These objectives should continue. The new Board must work through another year of challenging economic variables, taking steps to control costs. Finally, after a three year delay, the state-mandated Sequoia Dam project will likely commence in 2024. Every effort will be made to fund this mandatory $1.4M-plus project with the least amount of "out of pocket" impact on SLLA members. Fortunately, our "reserve" account balance for this purpose is in good standing.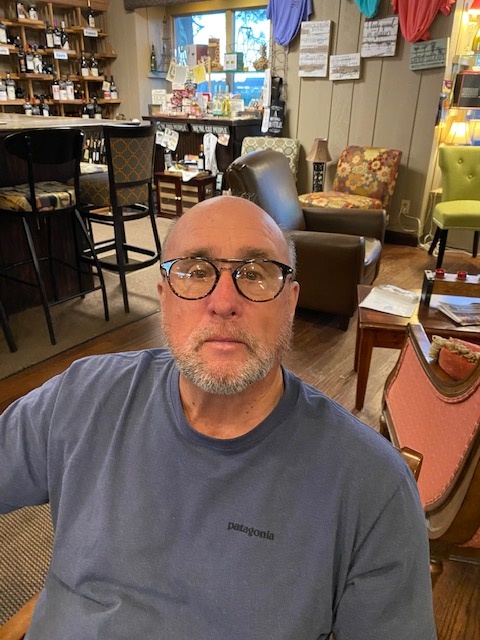 Danny Bowers
Residency history: I have lived in the community since 2015, having moved from Hoffman Road in West End. I really loved the area.
Occupation: I started The Lake House restaurant. I sold that business and am now semi-retired and a caddy at Pinehurst Country Club.
Previous service: I served on the SLLA Board as the Security Director. I put on fundraisers for BackPack Pals and was president of the Seven Lakes Business Owners Guild.
Candidate statement: I would like to serve on the Board again to continue to improve our community and keep it safe. I want to make sure we are able to get in and out of our community while they are doing the road widening project.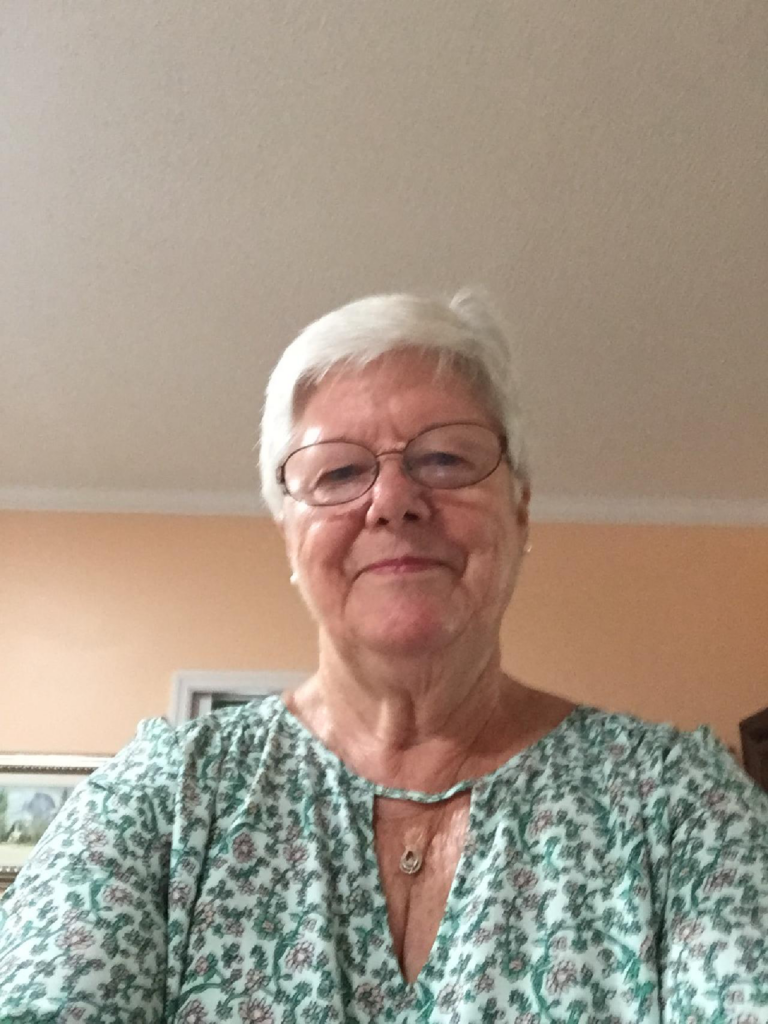 Mary (Marijola) Farley
Residency history: In 2005, we were looking for a place to move to from Florida. It was nice, but too many hurricanes. A friend suggested the Pinehurst area. My husband plays golf so that idea appealed to him. The rest is history.
Previous service: I was previously elected to the board in 2014 and served as director of the Recreation Committee. I also have served on one other committee for several years as well. I love to join groups and play different games, which are available to everyone to play almost every day of the week, at our Seven Lakes North Game Room.
Candidate statement: I have always liked to be with people, and when I was asked to come back as director of the Recreation Committee, I quickly agreed. Since 2014 our community has changed a lot. We now have more younger families who are busy. Consequently, it is difficult to find people available to help on the Recreation Committee, which in turn makes it more difficult to provide residents with events such as the annual Easter Egg Hunt, Pool Party, Halloween Party, and Christmas Party. This past year we also had a Community Bazaar and Chili Cook Off. I would like to see more volunteers to help plan and offer a "helping hand" with those events. I would love to see our Seven Lakes North Activity Room be used again for our young people so they can have a place to go where they can play various games, have pizza parties and dances.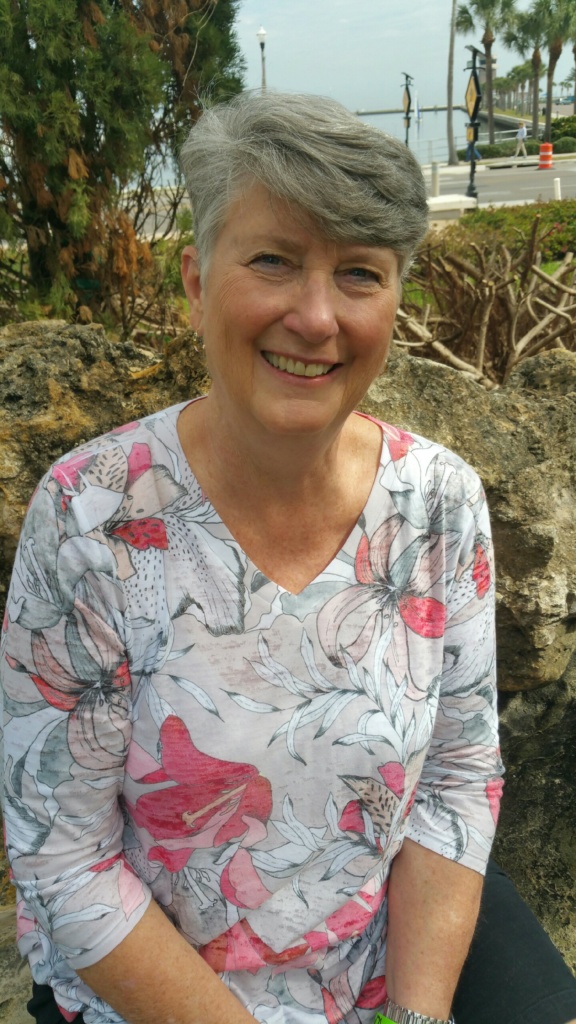 Nanci Keating
Residency history: I moved to Seven Lakes from Florida in June 2019. After retirement I was ready to get out of the heat and live in a quieter, slower paced area. I always loved North Carolina and was somewhat familiar with the area. It seemed like a good fit so I made the move.
Occupation: I am retired from the medical field.
Previous service: I have served on 2 HOA boards in the past, one in Florida and one in Washington State.
Candidate statement: I'm interested in serving on the board of Seven Lakes to be a more integral part of our community, to have a better understanding of how our community thrives and to help keep us a sought after place to live.
---
SEVEN LAKES WEST LANDOWNERS ASSOCIATION CANDIDATES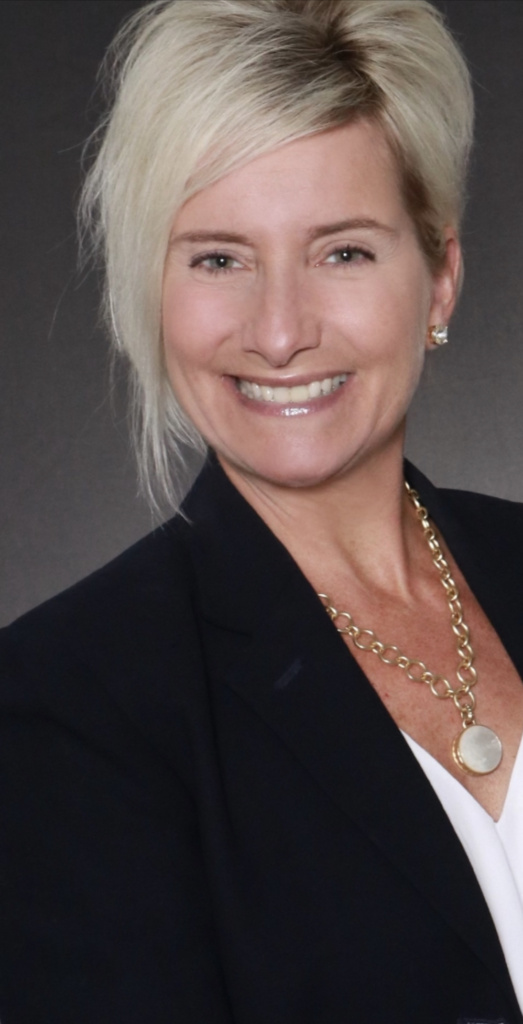 Tricia Augustine
Residency history: My husband Michael and I decided to make the move from Northeast Ohio just over 11 years ago. We feel fortunate to be able to raise our girls in a small-town setting where we have a warmer climate, fabulous golf and lake life amenities, and ultimately, to be closer to family.
Occupation: Prior to moving here, my background was in figure skating. I skated competitively for 10 years and coached others for over 20 years. During those 20 years, I built a large clientele of students and directed a USFSA Learn to Skate program for the city of Euclid. Along with coaching, I also had my Ohio realtor license and sold new construction for local builders. When we made the move south, I hung up my skates and was blessed to stay at home to raise our girls. As time allowed, I was able to substitute teach at our local schools and continue to enjoy time in the classroom as a volunteer. Within the past two years, I have gone back into the real estate arena as an agent with the Keller Williams Pinehurst office. This opportunity allows me to share with others the beautiful Seven Lakes area, where each community of North, South and West, have their own unique and special attributes.
Community service: Shortly after moving here, I volunteered on the Seven Lakes West Recruiting Committee. This was a fantastic way to meet new people within the community. Currently, I reside on the events committee and I'm in charge of the annual Kids' Easter Party. There are so many benefits that the Seven Lakes West community offers; the list could literally go on and on. However, the property grounds speak for themselves. Lake Auman's beauty as a whole, the marina which supports community gatherings such as summer concerts and holiday events, parks for kids of all ages to enjoy, and golf make it a very desirable area to reside in.
Candidate statement: As I seek a seat on the Seven Lakes West board, I hope for unification within our beautiful community. I look forward to maintaining existing amenities and expanding to create new ones within the gates for a multitude of people to enjoy. Promoting communication at all levels for all of the families that make up this neighborhood has top priority. Working with people for the greater good, whether big or small, resonates within me.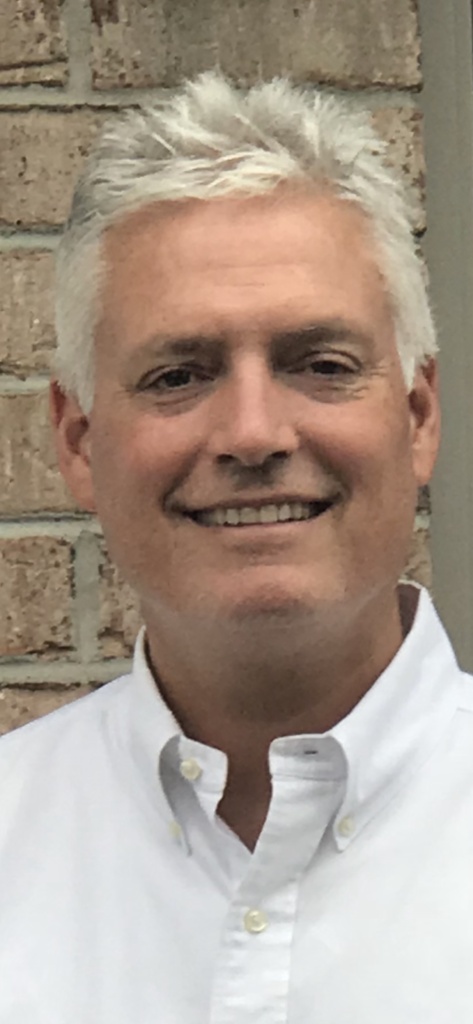 Kevin Gustafson
Residency history: My wife Julie and I have lived in SLW for nearly six and a half years with our four adult kids scattered around the area and our pooches. We initially moved to the area because of the horse communities close by, but moved to SLW because of the lake.
Occupation: I own a Wealth Management firm in Seven Lakes known as SagePoint Advisor.
Previous service: We have been involved in sailing and many social activities in SLW. I have served on church boards and business and networking boards in my career.
Candidate statement: As a board member, my top goals are to help bring solid communication, transparency, and togetherness, along with stability to our community. The lake is the top priority, likely for all of us, and I would agree with that sentiment. I appreciate the opportunity to be a part of such a great subdivision and it is my goal as a potential board member to do my part in keeping it great and also preserving it for the future generations. My 32-year business background and experiences in teams and in finance are good starting points to help the existing teams.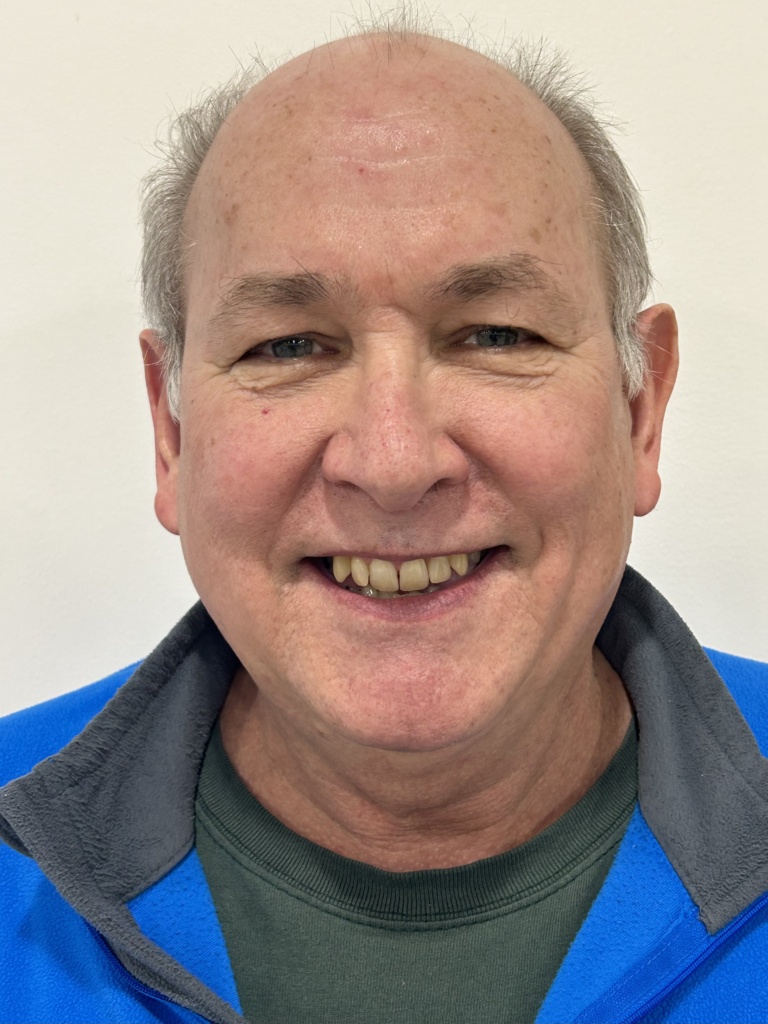 Coe Huddleston
Residency history: We moved here in 1999 for me to work in cardiothoracic surgery with Dr. Robin Cummings and Dr. John Krahnert, MD at Moore Regional Hospital. I had worked with Dr. Cummings when he was a surgery resident at Duke Medical Center.
Occupation: I am a retired physician assistant. Most of my career was in surgery, patient management and recovery. The last 12 years of my career, I worked in cardiology at WakeMed Health in Raleigh.
Previous service: My previous community service has been related to church service. I have been a member at West End Presbyterian Church since 2000. I have served as both a Deacon and Elder. I was a youth counselor roughly from 2009 until 2014. I have been on multiple week long mission trips in service to victims of hurricane Katrina. I have also gone on trips to help Appalachian relief programs.
Board statement: We have seen a 42-percent dues increase in the last three years and I cannot understand where the money in this community is being spent. We have not had any major construction projects other than dam repairs. There seems to be a lack of financial responsibility and no desire to communicate how the board is spending the community's money. I get a strong sense that the community has little understanding of how their money is being utilized. It will be a goal of mind to make the community aware of how their money is being spent. I will work to promote financial transparency and frequent town hall meetings. I love this community, and it is beautifully centered with a gorgeous lake to enjoy. I think all who live here want to see the community prosper and be a great place to raise a family or retire to.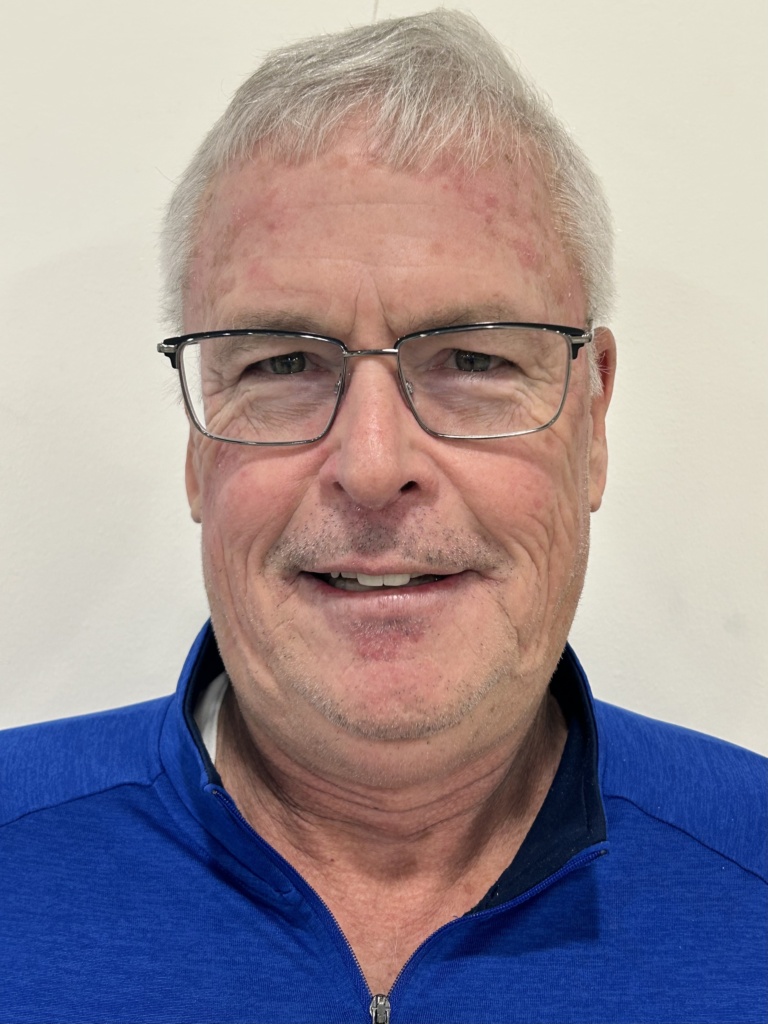 Frank Ingham
Residency history: I've been a resident of Seven Lakes for five and a half years and Seven Lakes West for two years.
Occupation: I am retired from the United States Army after 38 years service which includes Active duty soldier (7 1/2 years), Reserve duty soldier, (16 1/2 years), Civilian contractor (8 years) and finally a GS Employee (6 years). During my Reserve time I worked as a commissioned sales representative in the metals industry (fabrication services, ferrous and non-ferrous metals sales) and medical sales to hospital and home cares providing vascular access devices and procedure kits.
Previous service: I've primarily served in the community of faith, providing community outreach and volunteering with various ministries within the church. I golf with a mens golf group several times a month and have been known to attempt pickleball.
Candidate statement: I'm running to provide leadership to a community with a long tradition of being a great place to live. I intend to serve the dues paying members of the Seven Lakes West Landowners Association with decisions made, projects critically evaluated before approval, and dollars frugally spent to serve them. This will be done in an orderly, disciplined, fiscally responsible and fully transparent manner. Execution must be within the Articles of Incorporation, approved covenants and by-laws, and latest approved rules, regulations and policies. We must ensure priorities both minimize risk to the greater Seven Lakes West community while maximizing its quality of life in an economically responsible manner.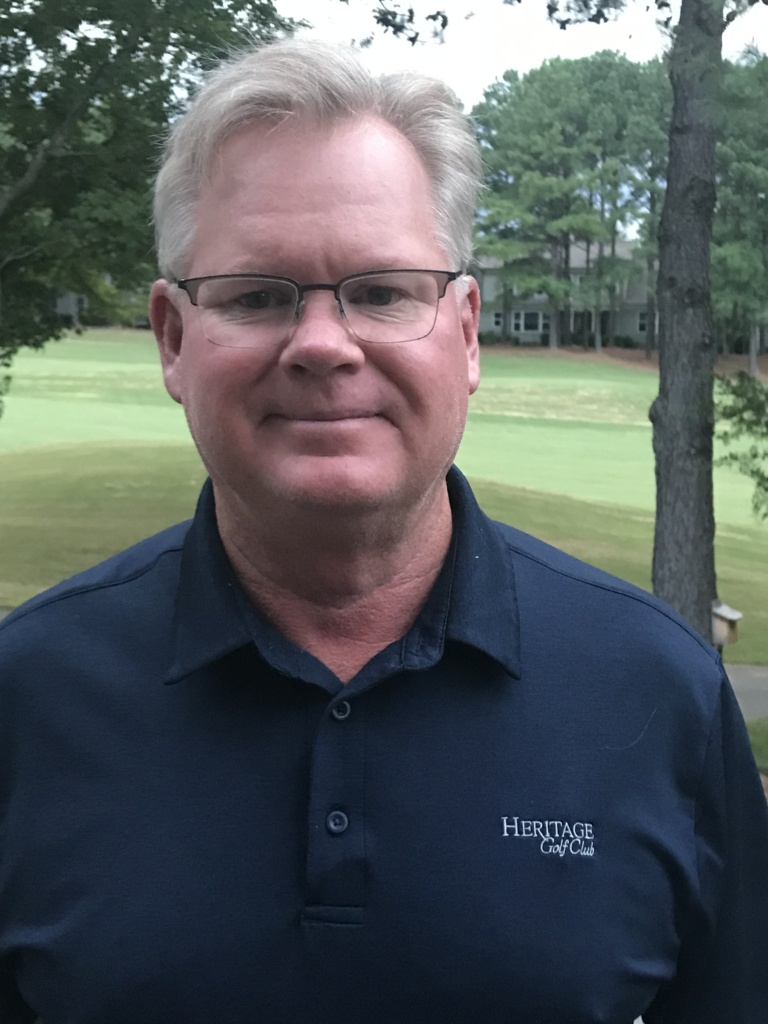 Mike Jarman
Residency history: My wife and I moved here to be close to our daughter, and grandkids, and we reside on Longleaf Drive.
Occupation: I am a school teacher, currently teaching social studies at Union Pines High School. As a social studies teacher, my class has been a variety of subjects from American History, Government, Civics, and Economics. I constantly lecture on being active in one's community, so I am looking to practice what I preach. I am in my 30th year as a High School teacher, a career that started in Oklahoma, then to Florida, and now North Carolina where we intend to stay.
Previous service and candidate statement: I have no experience serving on any type of board, however, as a classroom teacher I have to be prepared on a daily basis to teach a rigorous and relevant lesson. This takes a great deal of organizing, planning, preparing, and the ability to modify to meet the needs of our students. Daily, something happens to get us off track, and I have the ability to get us back on subject and continue. Most importantly, I have learned to listen.
We are in a time of differing opinions and I have to have the ability to listen to another point of view, facilitate debate, manage conflict, all in a setting of 25-30 people daily. I have been a varsity high school head coach. My teams are always prepared and competitive at the highest level. My teams have won numerous conference championships, and a state championship. I have developed young men, and women, to go on and play at the collegiate level. This is my experience and I would not trade it for anything in the world. I am an avid golfer, boater, and love to travel. I am a father of two, and a grandfather of four. My wife, Carrie, is also an educator, and we have been married 39 years. Thank you for your consideration, and I hope the board looks at me in a favorable way.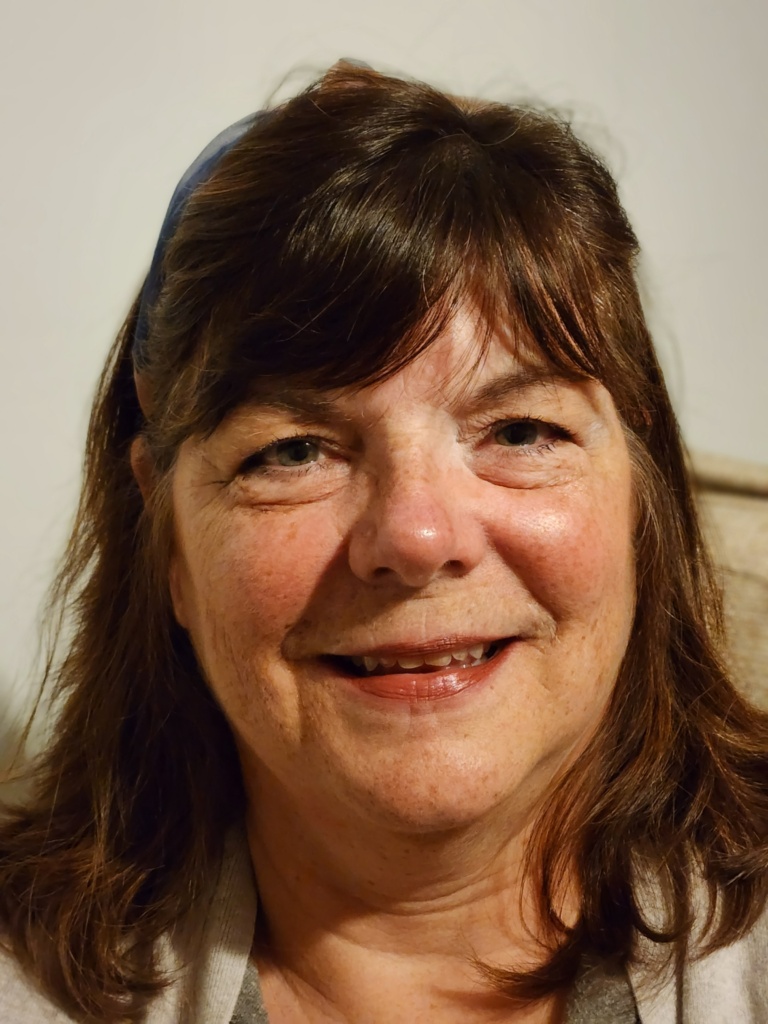 Rita Wanser
Residency history: My husband and I moved to Seven Lakes West in the summer of 2020. After visiting other locations, we chose SLW for the lake living, community size, its history and the mixture of younger families and retirees.
Occupation: I am still enjoying a career spanning more than 40 years in a science/medical related role within both large and small global companies. Part of my longevity comes from the ability to remain flexible and adaptable to the continual changes from within the industry and a high compliance environment. I achieved senior leadership roles, working with staff and management-level colleagues.These roles required project and department budget management, ranging
from $25,000 to $25 million. While I am no financial or accounting expert, I am familiar with the budgeting process and allocation of funding under challenging situations. For the past five years, I have continued to work in my own consulting company and manage my own accounting.
Previous service: I volunteered for the Communications Committee soon after moving to SLW. When help was needed, I became an additional eBlast/Website publisher. Besides the Committee, I have been a volunteer at multiple community events and helped with the design and data analysis for the Communications Survey and assisted in the data analysis for the Infrastructure Survey. Volunteering is a great way to meet people and be a part of the event.
Candidate statement: I really enjoy the SLW community spirit. My wish for the community is that we each appreciate consensus as a win for the community, as harmony arises from a variety of ideas. The community means a great deal to me. Since moving here, I have attended as many Board of Directors meetings as my schedule permitted. The community is experiencing some significant challenges as we face aging infrastructure needs and rising costs to address those needs, all complicated by past delays in preparing for the future. My years of team leadership positions and meeting challenging issues in my professional career and serving on several BODs in executive and member roles has equipped me with skills to work with groups for positive outcomes. The time seems right for me to use those skills to serve the community I enjoy so much.