BY JOHN NARDO
Special to The Insider
Nardo's Barber Shop was a West End institution for over 75 years. It was even informally known as the West End Barber Shop.
This year, the business closed to give way to progress and the widening of N.C. 211. Clients and friends gathered for months to visit the business one last time before it was demolished on March 3.
Most folks do not know the history of the cheerful faces serving the community for most of the last century. Philip A. Nardo was a native of Delaware but moved South after marrying Doris Scott Nardo of Carthage. In 1947, after proudly serving in World War II, Philip was approached by Archie Johnson, a local business man, about coming to West End. The Nardos lived and worked in Carthage at the time, but West End was in need of a barber.
Mr. Johnson agreed to supply the building if Philip would come to West End. Nardo's Barber Shop was born, and the rest is history.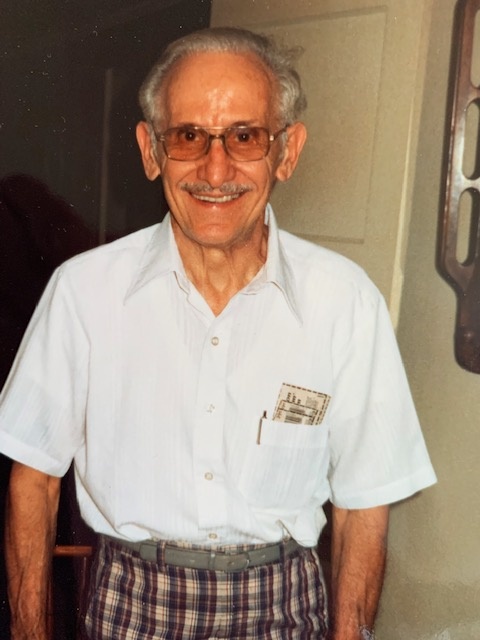 The shop's first location was on the former site of the Stanley Furniture factory, later moving across the street next to what was then the small West End Post Office. The site of the second location still exists as an antique store today.
The Nardo family has a long history of serving their communities as barbers: at least three generations of Nardos have been barbers. Philip's father, Gaetano, and uncle, Civilippe, had both been barbers in Italy before coming to the United States. They had dreamed of building a new life in America.
After coming through Ellis Island, they settled in Delaware and were very proud of becoming U.S. citizens and business owners. Young Philip grew up in the family home above one of their barber shops in Wilmington, Delaware, before a Southern wife and WWII changed the trajectory of his life to bring him to West End.
Philip continued the family tradition by inspiring one of his sons, Michael S. Nardo, to become a barber too. Mike joined his father in the family business in West End at the second location of Nardo's Barber Shop.
In 1988, one final change of location happened. Mike bought the building which served as the final home for Nardo's Barber Shop for over 30 years. It returned to the original side of the street as the first shop, near the site of the old West End High School. This is the building that was demolished recently to make way for a widened N..C 211.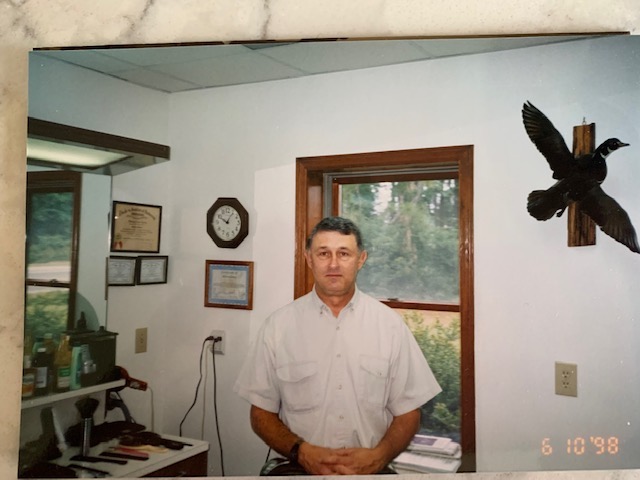 Philip and Mike ran the shop for many years together, but they always helped young barbers get off to a good start in their careers. After Philip retired and Mike assumed the duties of running the shop, Mike needed extensive full-time help to serve the West End community. At its height in business, there were five barbers working in Nardo's Barber Shop.
Mike's longest-serving barber outside the family was Adam Halstead, who started in 1988. Adam had just graduated from barber school in Charlotte and, like so many others, got his start in the business with the Nardos in West End. Mike retired from active barbering in 2002 but still ran the business with Adam as the lead barber. Adam stayed with the business until Nardo's Barber Shop closed earlier this year ahead of the March building demolition.
One of the many memorable barbershop stories was shared by Philip. A long-distance truck driver told his young son to stop by the barbershop after school for a haircut and to charge it to his account. While there, he could get a soda and nabs, a real treat in those days. When the dad returned home and stopped by the barbershop to pay Philip, he was quite surprised to see the amount of the charge. It seems the boy got three haircuts that week.
On behalf of his father and all the other barbers who have worked at Nardo's Barber Shop, Mike would like to thank their many clients from West End, Jackson Springs, Seven Lakes and surrounding areas for their loyal patronage over the decades.
Nardo's was more than a place to get a haircut. It was a place to visit with friends, catch up on local happenings and the news and so much more. Many generations of folks have been loyal customers at Nardo's Barber Shop, and this West End institution will be missed.