BY MAGGIE BEAMGUARD
Insider Editor
When you've spent a lifetime performing around the world in famous venues — from the Greek Theatre in Los Angeles to the Budokan in Tokyo to Madison Square Garden — there is only one place left to go you may not have been: the Sandhills.
Guy Allison, a keyboardist who has toured with the Moody Blues, Air Supply and The Doobie Brothers, settled down in Seven Lakes with his spouse, Betsy Summers.
The couple moved from Calabasas, California last fall, drawn to the land of the pines for its natural beauty and mild climate. It's been nice to settle down after 30 years on the road.
The Heart and the Head
Allison grew up in L.A., an ideal location for launching a music career. He admired his older brother, who played guitar with a band in Hollywood alongside The Doors and The Birds and a who's who of the 1960s music scene.
His sister learned to play the piano from their maternal grandfather, a Juilliard graduate with a big-band music career. When Allison's dad asked his grandfather if he thought any of the three kids had a real shot in the music business, his grandfather pointed at Allison and said, "You want somebody to make it in the music business? Start him."
Allison was 4. With lessons from his grandfather and sister, he started reading music before he could read books.
The music teacher for the music program Eagle Rock High School had prolific connections to educators and musical luminaries. He encouraged Allison to pursue individual jazz instruction.
"I got a jazz teacher who's this great guy — John Prince — that was writing arrangements for The Tonight Show band."
Allison feels fortunate to have grown up with access to strong mentors and talented artists.
"Los Angeles is like New York, it attracts talent because people want to make records. While they're looking to make records, they can work for the TV/film industry making music," he said. "You're not afforded those opportunities everywhere in the country. Because all this talent is out there, when you go look for a teacher, you get the best of the best."
After high school, he faced the decision whether he wanted to play jazz or make rock-n-roll. "That was an easy call for me because I loved jazz and had an education in it. But rock-n-roll was in my heart."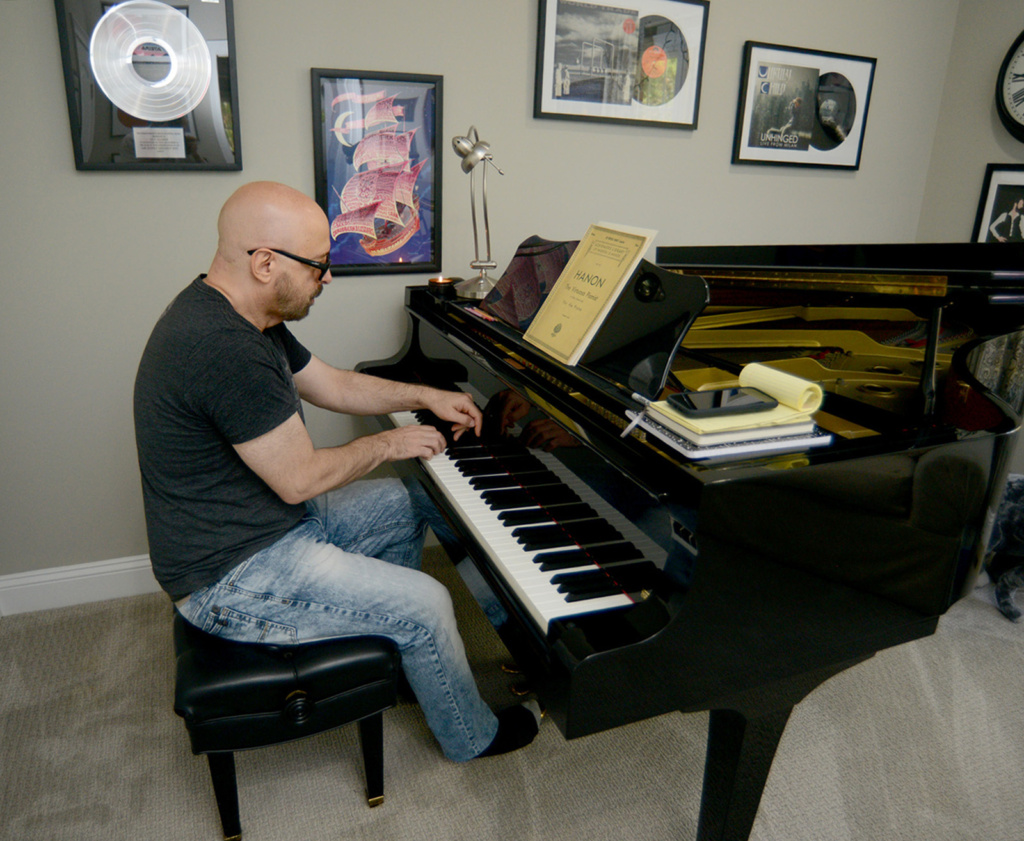 The First (Almost) Big Break
With fingers itching to tickle the ivories, Allison spent just one year studying advanced musical theory in college before taking his education to the stage.
"I played in a club band that was just playing Top 40, but because we were doing it six nights a week from 9 at night until 2 to 3 in the morning, it was a really great training ground. I got really good."
Allison next connected with Lodgic, a band out of Nevada and was asked to fill an opening for keyboard.
One day they found themselves in a writing session in a L.A. rehearsal studio arranged by their persistent manager. "We didn't really belong there," Allison recalls, "because the people that used that space were the likes of Pat Benatar, Kenny Loggins and Stevie Wonder."
But during the session, someone came in to listen and then brought in some friends. "We were rehearsing. We didn't even notice them for about a minute or so. And then we looked down at the wall, and it's the entire band. It's Toto. Jeff Porcaro had come into our room."
Pocaro played drums and co-founded Toto with his brother Steve and their friends Steve Lukather and David Paich.
Toto was hot at the time. "Rosanna" was on the radio and climbing the charts. The Grammy award winners liked Lodgic's sound. Paich, Toto's principal songwriter and keyboardist, said, "We've gotta get you guys a record deal."
Toto provided a band house in the hills overlooking the San Fernando Valley where members of Lodgic could spend time writing and recording while Toto shopped a deal.
Allison often sat at the feet of Paich, watching him record and hanging out with him for all-night keyboard sessions. Allison certainly looked the part of an 80's band member. Photos from the time show him sporting long, curly locks so characteristic of the era.
Lodgic landed that record deal with A&M records, but the album didn't break. The bad broke up.
That's show business. But what show business takes away, it also bestows.
His Wildest Dreams
If Allison's first big break with Toto came about by serendipity, so did his second. He got a tip from a friend that the Moody Blues lost its second keyboardist right before an upcoming tour.
He cold-called the management company, Concerts West, looking up the number in the Yellow Pages. He got through to the tour manager. The gig's been filled, the manager said.
Thinking on his then 26-year-old feet, Allison said "So the band didn't audition him? What if the band doesn't like him? They are going to blame you." He then boldly proposed they have both keyboardists come out to audition for the band.
Allison had less than 48 hours to prepare for the audition with primary keyboardist Patrick Moraz. After they played together and traded off parts, Moraz told Allison, "You sound like me!"
The similarities were no coincidence. Moraz previously played for "Yes," one of Allison's favorite bands and a major influence on his own style.
Allison got the Moody Blues gig. Rehearsals began the same day.
"I just came from losing a record deal, and we had to move from our great pad up by Mulholland to this really awful apartment down in the valley. And everything became surreal at that point," said Allison. It was like a wild dream.
That first performance with the Moody Blues was at the coliseum in New Orleans. He remembers being awed by the lights and the lasers and the crowd for the first time and thinking: "I could get used to this."
The tour stretched on for three years.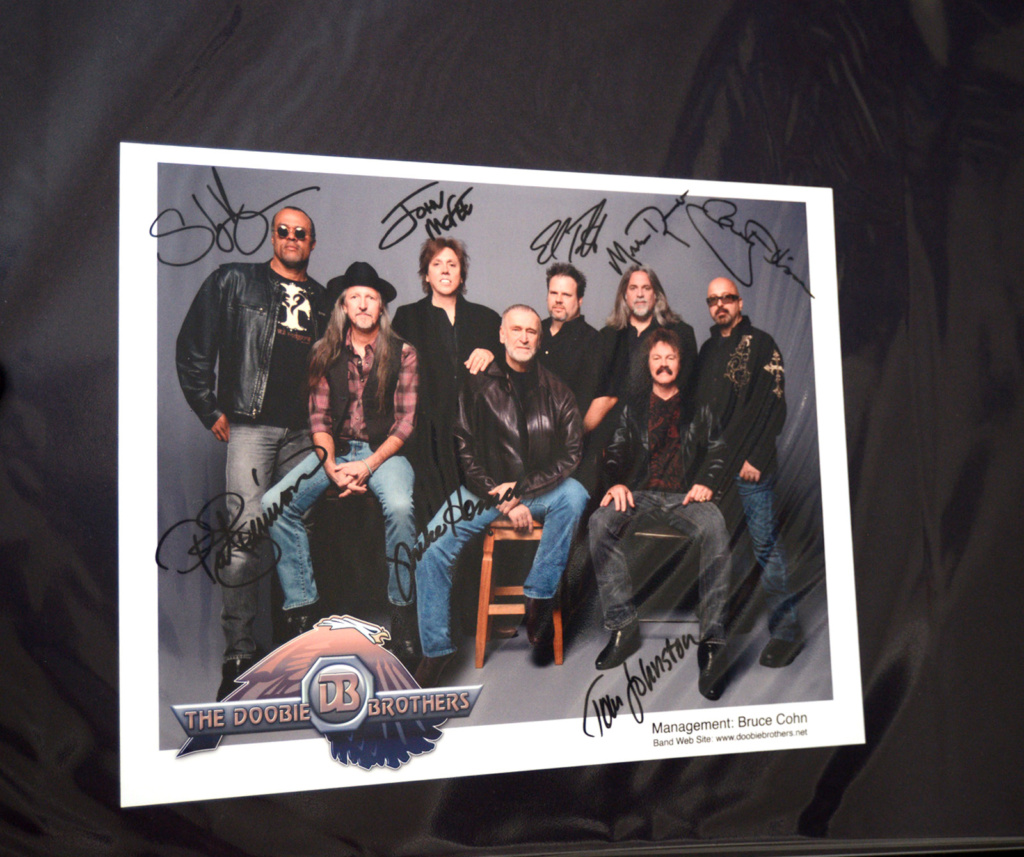 Rockin' Down the Highway
Graham Russell, singer-songwriter and guitarist for Air Supply and — importantly — a friend and recording partner of Allison's, invited him to join the band on tour in 1990 for an "unplugged" acoustic tour.
That became a seven-year tenure that produced four studio albums, one live album/DVD release and four "best of" compilations. He co-wrote six songs, with three of his compositions charting in North American, South American and Asian markets.
There were other gigs along the way, including a part-time del that continues today with Eikichi Yazawa, Japan's equivalent of Paul McCartney or Mick Jagger.
Yazawa, who likes to work with British and American musicians for their style of play, provided Allison with connections with other music legends who toured with them, notably Doobie Brothers members John McFee and Keith Knudsen.
Allison was recruited to do some studio work for the Doobie Brothers, ultimately joining them on tour for 20 years. He performed on two live album/DVDs, one box set and two studio albums. He was a songwriter and co-producer of the 2000 release, "Sibling Rivalry."
Listen to the Music
Allison has composed, produced, arranged, performed and programmed for a long list of artists and on over 60 records.
He headlined shows with many bands he long admired.
"I've been so lucky," Allison said. "I've shared the stage with everybody I loved growing up or that was just coming out on the radio."
He's rocked on with Boston, Starship, Heart, Willie Nelson and Bob Dylan.
One of his favorite shows was a concert he played with the Doobie Brothers celebrating Harley-Davidson's 95th anniversary in Milwaukee. They were on an all star stage lineup with Tim McGraw and surprise guest Elton John.
Allison still tours with Yazawa, including a current fall tour in Japan. And he released his first solo album in September.
The instrumental album is a return to his Jazz roots with an exploration of fusion. He recorded everything at his Seven Lakes home recording studio and invited some of his talented friends to contribute their gifts.
One of the songs is an ode to his new digs: "The Longleaf."
The songs were composed about concepts or ideas that Allison understands to be endangered. The album, titled "A Designed Presence," is an anagram of "endangered species." It reflects his view that life is not accidental, but of a larger design. You can find his album online at guyallison.hearnow.com/a-designed-presence.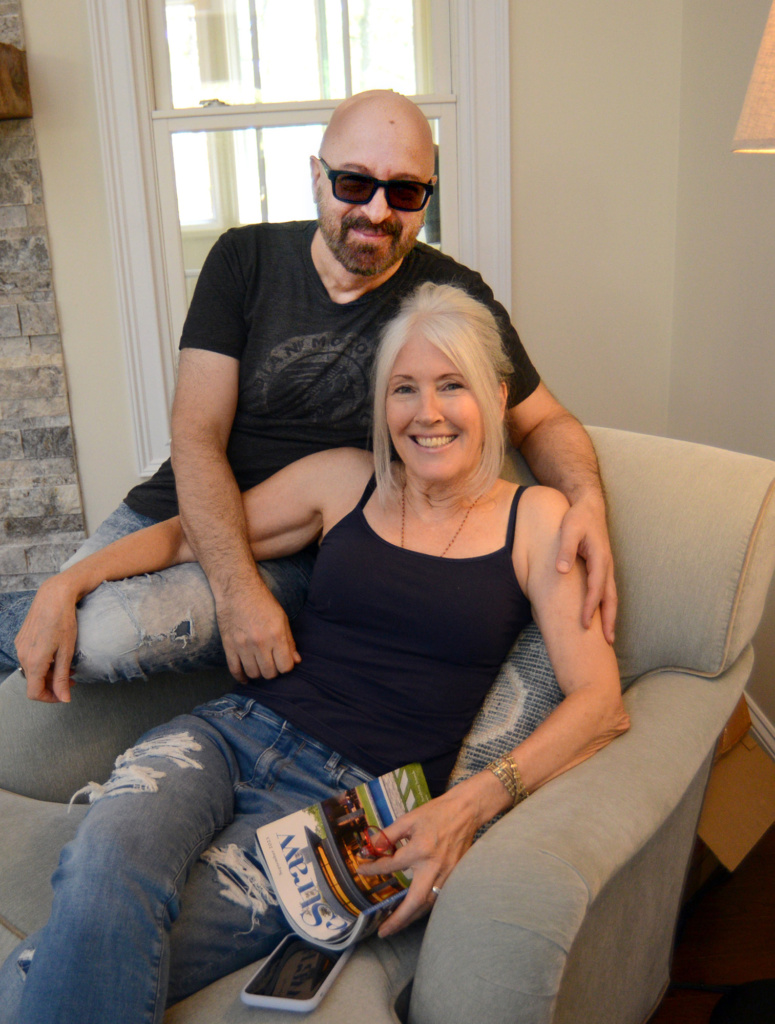 Allison knows that the touring gigs may run out sooner than later as his contemporaries retire. And he doesn't suppose Taylor Swift is looking for a vintage 80's rocker, especially since he no longer rocks the long curls.
But he doesn't have plans to stop making music anytime soon.
"I've got more than enough technology up here to make any music I want," he says, speaking of his home studio. And he still gets calls inviting him to collaborate electronically.
And with that, Seven Lakes takes its place among the top venues of the world. Lucky neighbors walking their dogs might just catch some smooth jazz riffs spilling out through the pines from Allison's home studio.
Contact Maggie Beamguard at maggie@thepilot.com.