Buggy Town Coffee invites the community to join them Friday, January 20 for Coffee With The Cops.
Buggy Town Coffee is a coffee shop which opened in Carthage in 2015. It serves "Premium coffee from espressos to frozen lattes." Their coffee selection features cold brew and nitro cold brew coffee. They also offer smoothies and a variety of teas – including bubble tea. While drinks are being made, enjoy browsing the handmade soaps, candles, French macaroons, and more!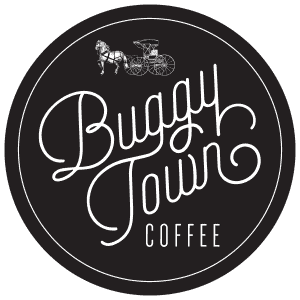 Coffee With The Cops is a nationwide program currently being implemented in several places throughout the county as an effort to connect communities with those who serve them.
This Friday from 9:30am to 10:30am, a detective from the Sherriff's Department will be at Buggy Town Coffee to spend time with the families of Moore County, building relationships and answering any questions they might have.
The event was the idea of the Sherriff's Department who asked if Buggy Town Coffee would participate in the program.
Meg and Daryl Russell, founders of Buggy Town Coffee, are excited about the event.
"It's good for everybody," Daryl said. "The whole community needs to know everybody. . . [It will] connect police with the community create more understanding between the community and the police [and vice-versa]."
To join in the event, visit Buggy Town Coffee at 201 McNeill St, Carthage, NC 28327 on Friday, January 20th between 9:30am and 10:30am.