25-year PGA Member and 3-time PGA Teacher of the Year, Mike Passmore, is now providing new and experienced golfers with his award-winning Simply Great Golf Approach at Beacon Ridge Golf & Country Club.  Passmore was recruited by new Beacon Ridge G & CC owner, Raymond Ou, to provide the best golf instruction and programs at his facility for all golfers, and with a special focus on developing junior golfers ages 5 – 17.
Passmore has worked with more than 60,000 students during his career and created his Simply Great Golf Approach which he believes is "the simplest and most effective golf instruction that most golfers have never experienced".  Passmore's research and teaching experience over many years told him that "most golfers of all skill levels have never received the key foundational knowledge and training approach to play the level of enjoyable golf that they are cable of playing".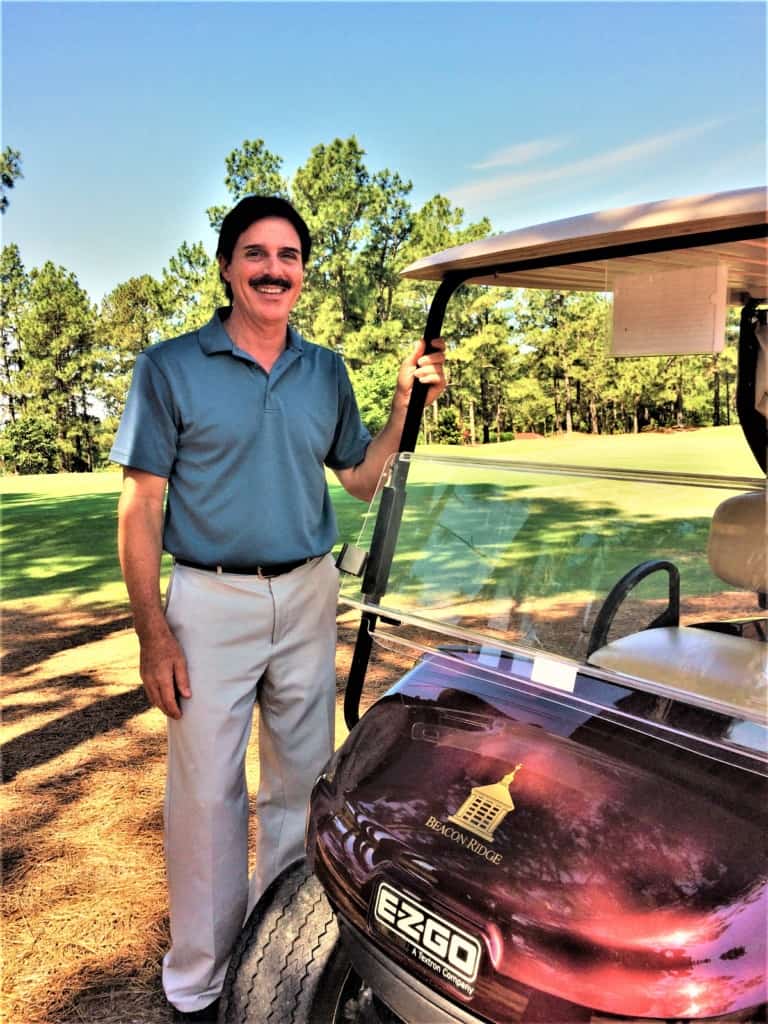 Passmore says "most golfers want to play more enjoyable golf but don't have the time nor the inclination to spend the countless practice hours that most instructional approaches require.  Golfer's want to simply play enjoyable golf".   Passmore created his Simply Great Golf Approach (SGGA) based on this deduction.
He summarizes his SGGA this way: "to play your most enjoyable golf, learn the simplest techniques used by the best golfers and learn the Gain Without Pain training techniques.  These techniques are the best, and they are the simplest which means they are the easiest to learn and require the least amount of time to achieve and maintain".  Passmore has worked with beginner-beginners to touring professionals and he has seen that his Simply Great Golf Approach is consistently successful for golfers of all skill levels.
Mike Passmore is the only PGA Professional to have received three Teacher of the Year awards in three different PGA Sections.  He also received the ranking as a "Top 6 PGA Teacher in the U.S." after becoming one of six Finalists for the National PGA Teacher of the Year award in 2006.  Passmore is also a U.S. Kids Golf Certified Coach and a member of the Positive Coaching Alliance.
He spent the last ten years working as a Golf Academy Director and Teaching Professional in the North Myrtle Beach, SC area where he was discovered by Raymond Ou about a year ago.  Ou was researching the area to purchase a golf course, and he was also searching for a top PGA Teaching Professional to head the golf academy at his future golf course.  Ou purchased Beacon Ridge Golf & Country Club this past April and Passmore agreed to relocate his golf academy to Beacon Ridge.  He will officially begin the academy operation with his first of nine Summer Youth Camps beginning this June 26th.
Passmore says that Ou, from Singapore, is also counting on Passmore's teaching credentials and unique instructional approach to draw the top Chinese and other Asian junior golfers to Beacon Ridge for training.  Ou and his business partners have been big supporters of the Chinese Junior Golf Federation as their children are participants in their golf programs.
Ou researched and visited the two golf academies in the U.S. for Chinese Junior Golfers, one in California and one in Florida.  He and his business partners plan to tap this booming market, beginning with the golf academy at Beacon Ridge.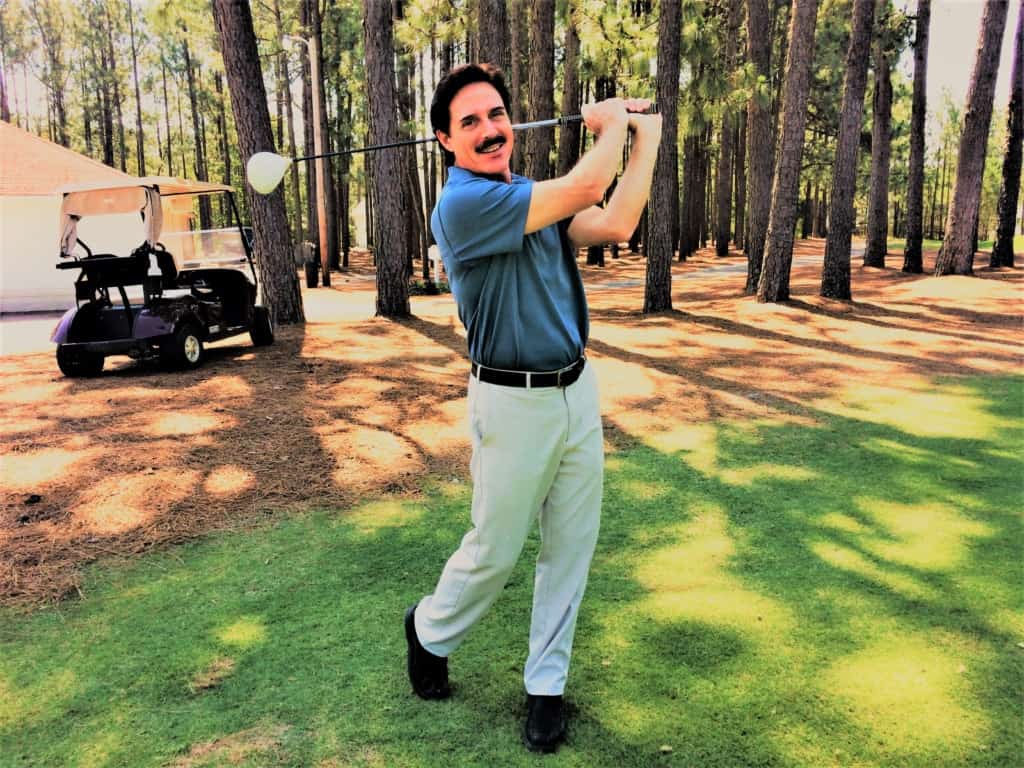 According to Passmore, the Chinese government has recently rejected golf as a sport.  More than 300 golf courses were closed in the past year and a half as the growth of Chinese Junior Golf was booming. Chinese families are looking elsewhere to find golf training and playing opportunities for their children and Ou wants to begin helping by providing opportunities at Beacon Ridge.
Ou is committed to making several changes and improvements to the Beacon Ridge golf course and practice facilities for the BR membership and the public golfers, and to also entice the Asian Junior Golfers.  Beacon Ridge golf course is currently in the best condition in many, many, years and Ou will continue to make it better.
The BR practice facility is in the process of expanding both the driving range and short game practice areas.  You will soon see seven target greens on the practice range and a 3-level grass teeing area.  The pitching area will be expanded and additional sand bunkers and putting greens will be installed.
Raymond Ou and Mike Passmore have big plans and their first step is to bring a great golfing experience to the Seven Lakes Community!
Beacon Ridge Golf & Country Club is open to the public.  To schedule a lesson with Mike Passmore, call the BR Golf Shop at 910-673-2950 or email GolfAcademy@BeaconRidgeCC.com.  The golf shop is currently open from 7:00AM to 6:00PM.  Visit the Beacon Ridge website at BeaconRidgeCC.com for more information.