Seven Lakes West resident Martha Gentry will be awarded with the Luminary of Distinction Award from Re/Max International this February in Las Vegas NV. This award represents the highest level of achievement in all of the Re/Max organization and is presented to those who have been with Re/Max for more than twenty years and achieved incredible success. It is the most exclusive of the Re/Max awards.
Martha began her career in real estate at the age of twenty-eight after she and her husband, Peyton, were laid off from Eastern Airlines in Charlotte in the 1970s with a two-year-old and a two-week-old to support and a new car and house to pay off.
Once Peyton found a new position in Laurinburg as a farm manager, Martha found work assisting a Realtor.  After only six months in the business, she decided to become a licensed Realtor.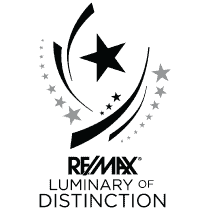 "You can't add two and two, you can't find your way around the block and there's never been a key made you can use'" joked Peyton. " I don't see why you wouldn't be a big success!"  Needless to say, this comment has been a running joke between the couple for years!
In the 1980s, Peyton and Martha bought a home on Lake Sequoia in Seven Lakes North.  Martha drove back and forth to Laurinburg for several years to continue to sell real estate.
"I left an area where everyone knew me," Martha said.  "I sold a lot of houses two or three times."
After Peyton had double bypass surgery, he reassessed his career decision and decided to go into real estate in Moore County.  In 1994, Martha joined him in the Moore County real estate market and the rest is history!
So, in 1997, Peyton and Martha moved to the historic Casino building in the Village of Pinehurst which they purchased in 2002.
"We love this building," Martha said.  "It was a big jump for us.  Either you make it, or you don't make it."
Martha attributes much of her success to the talented team she has assembled and keeping up with the latest technology. Her team consists of five real estate specialists, four administrators, a Field Coordinator, professional photographer and a salaried Webmaster.
"It's very systematic and organized.  I have the latest technology and a great staff," she said.  "There are wonderful people in place to do what I'm not good at.  I'm not a detail person, but I'm surrounded by wonderful detail people."
What makes Martha's team so unique is the system that Martha has spent her lifetime perfecting as well as her many years of experience.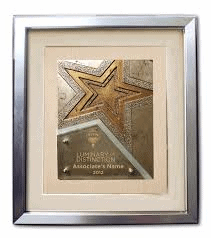 "That sets us apart.  It's so important; people trust you," she said.  "I've done every job in here.  They're following the systems that I've put into place."
While Martha's name is associated with the company, it is Peyton who works behind the scenes to keep things running smoothly.
"People know me, but Peyton's the one who makes things happen.  He's our Broker-in-Charge and does a wonderful job for all of us at Re/Max Prime Properties," Martha said.
Martha's goal as a Realtor is to focus on each client individually and be on target with pricing homes.
Because of her exceptional work ethic and years of dedication to Re/Max, Martha has received dozens of awards from the company including three prestigious Career Awards: Hall of Fame, Circle of Legends and Lifetime Achievement awards.  These awards are given by Re/Max International to recognize and salute an exclusive group of top producers.
Now, Martha will be receiving the Luminary of Distinction Award.
Out of 110,000 Re/Max Realtors in the US, only thirty-four individuals have received this award – including Martha Gentry.
What does Martha do with her success?  She supports the community.
Martha is responsible for sponsoring Live After Five concerts which draws as many as 2,000 people to the village of Pinehurst for music, food, and fun.
"It's wonderful being a part of the community," Martha said.
Martha Gentry's Home Selling Team also supports the Children's Miracle Network (CMN) to provide aid for sick children.  Each time the team has a closing, Martha's Team donates a pre-pledged amount.
In 2004, Martha and Peyton founded the local chapter of the Moore County Sentinels of Freedom and raised in excess of $500,000.  The Sentinels of Freedom is a national organization which raises money and assists severely wounded veterans. The program grants scholarships to qualified wounded veterans and covers a myriad of needs they may have, including housing.
"That's one of my favorite things we ever did," Martha said. "We were able to help a number of our local veterans and their families in a substantial way."
When she first began her career in real estate, Martha had only planned on it being temporary.  Now she has the number one real estate team in Moore County for over twenty years.
While her office is located in Pinehurst, many of the properties that she represents are located in Seven Lakes.
"We've had the opportunity to introduce Seven Lakes to many buyers who had never heard of our neighborhood," Martha said.
While she was hesitant to move to seven lakes initially in the 1990s, it is now a home that she claims she is lucky to have. The Gentry's currently live in Seven Lakes West.
"I love Seven Lakes.  My family lives there; my kids grew up there," she said.  "We have everything here, and it's fun!  Life on the water is just so incredible."
To learn more about Martha Gentry's Home Selling Team and Re/Max Prime Properties, visit MarthaGentry.com or call (910) 295-7100.  Martha Gentry's office is located on the second floor of 5 Chinquapin Road in Pinehurst.