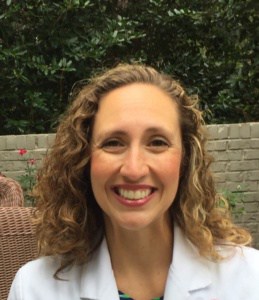 Laura Kessell grew up in Burlington, North Carolina before attending Campbell University to earn her Doctor of Pharmacy degree.
Laura moved to Southern Pines in July of 2009 and began working as a Pharmacist Manager at Harris Teeter in 2011.
Now, Laura is acting as the new Pharmacist Manager of the Seven Lakes Prescription Shoppe where she exemplifies their motto of "Where Smiles and Solutions Meet."
"She is always smiling… and [has] an amazing rapport with her customers," said Rob Barrett, owner of the Seven Lakes Prescription Shoppe.
"I was even stopped twice in the grocery store the other day by people who told me what a great addition Laura will be to our team!" Barrett addded.
When not in the pharmacy, Laura enjoys scrapbooking and watching her two sons play baseball and golf.
Her favorite part of working in a pharmacy is building relationships with her clients.
"I love the connection you can get with customers while working in a community pharmacy," she said.
Although Laura is helping to manage the pharmacy, Rob will still be working with the pharmacy to help clients.
"I am not going anywhere," Rob said. "Laura will be running the operations of the pharmacy so that I can seek out more opportunities for our customers, build on our current healthcare offerings, and grow the business. Such additions include Point of Care Testing where we will be able to test patients for Flu and Strep Throat if they feel they are sick."
Rob hopes to "expand and grow the healthcare offerings" for the Seven Lakes community.
The Seven Lakes Prescription Shoppe is located at 120 MacDougall Drive in Seven Lakes. For more information, call (910) 673-7467.