Equipped with a quirky sense of humor and passion for surrealism, local artist Mathew Evans has embarked on his latest photography project here in the Sandhills. Teaming up with local journalist Abegail Murphy, the pair has been traveling around not just the Sandhills, but the entire east coast with a family of skeletons in the back seat.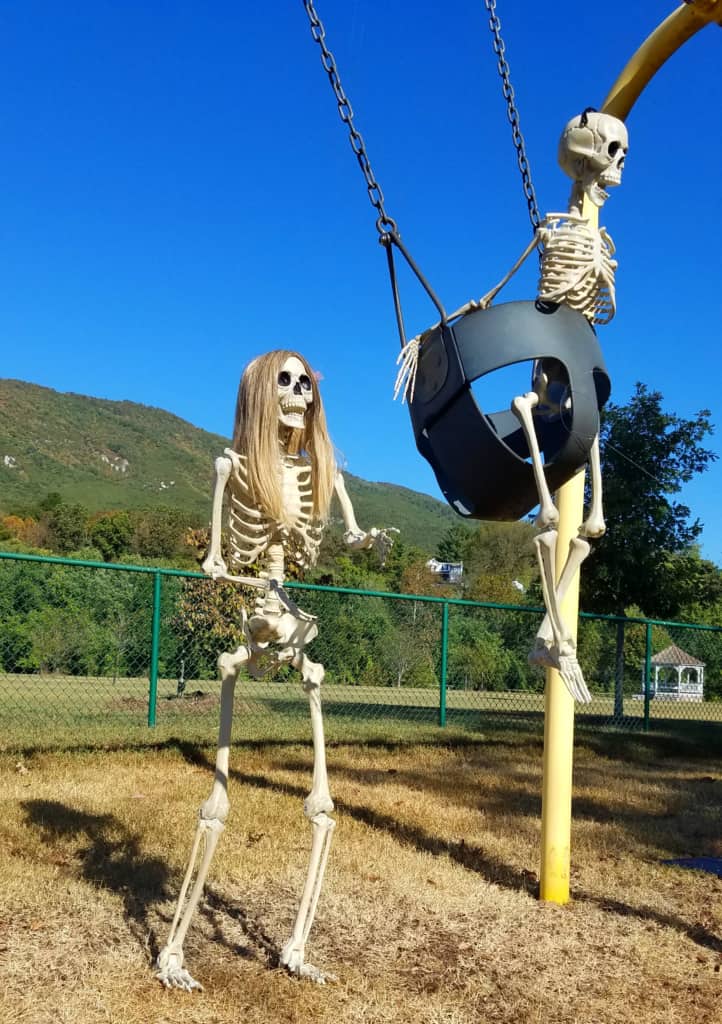 Inspiration for the project first struck seven years ago when Murphy's mother purchased a Halloween skeleton and began dressing it up for different seasons. In the coming years, the family amassed a total of thirteen skeletons and a full wardrobe of props and costumes to adorn them with. Murphy always saw the potential for a project, but never knew how to bring the project to life.
When artist and photographer Mathew Evans saw the family's home, he quickly realized the full potential for a project. After spending years as a painter, Evans enjoys bringing his passion for surrealism into photography.
"The Robonesons are more than just a Halloween gimmick; they are an ongoing photography project being uploaded periodically," said Evans.
For the project, Evans says he simply draws inspiration from everyday life around him. He uses thoughts, emotions, and situations from day-to-day life to inspire the project. The skeletons have been caught doing laundry, cooking, cleaning, and picnicking at the park when they're not out and about.
"This project forces me to do something different and takes me all over the place," noted Evans. "The Robonesons have been up and down the east coast, from the mountains to the ocean. I get to see things I normally wouldn't get to see just because I'm traveling around with a bunch of skeletons."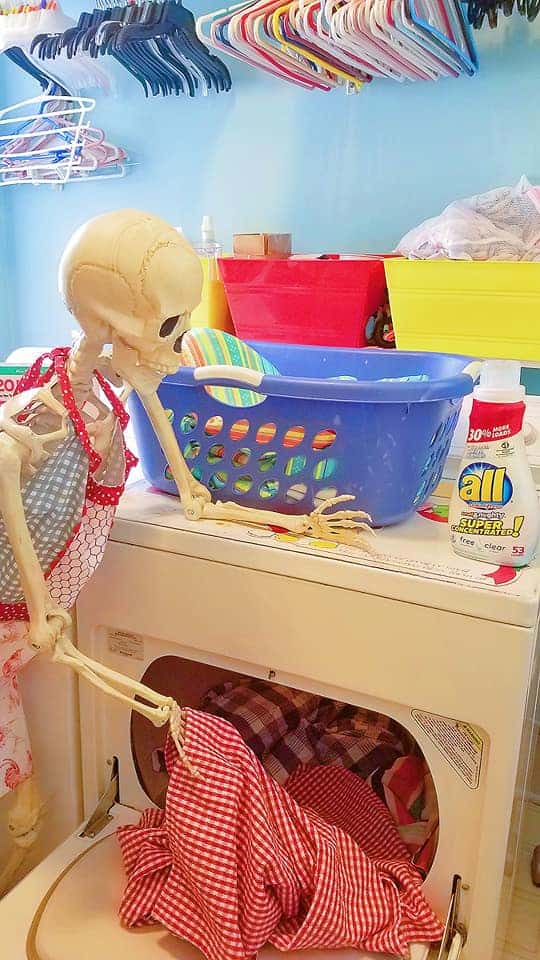 According to Evans and Murphy, public feedback has been nothing short of positive. "Peoples' reactions never fail to be the best part," said Murphy. "Everywhere we go, people are making jokes, taking pictures, and even posing with the skeletons. It's an unexpected reaction to such an outlandish project."
The artists attribute the positive feedback to the bizarre and borderline macabre humor. "It's definitely not a run-of-the-mill project. Most people don't go into the supermarket expecting to run into a skeleton pushing a shopping cart," joked Evans.
"They're the perfect models," Murphy added. "They're drama free."
Finally, Evans encourages others to pursue their own artistic ambitions. "If you have something you dream of doing, don't hesitate to do it. I wish I would have started a long time ago," he concluded.
For those wishing to follow the skeletons on their travels, the Robonesons can be found on their very own social media account, @family.bones on Instagram. Additionally, Mathew Evans can be contacted at matsunpopularmedia@gmail.com for further information on current and future art projects.