Saint Mary Magdalene Episcopal Church in Seven Lakes hosted their annual Merry Market Fair on Saturday, November 23rd. The fair, celebrating its fifteenth year, featured fifteen unique crafters on the Saturday before Thanksgiving. The artisans stocked the market with baked goods, preserves, baskets, jewelry, house wares, ornaments, metal work, and more.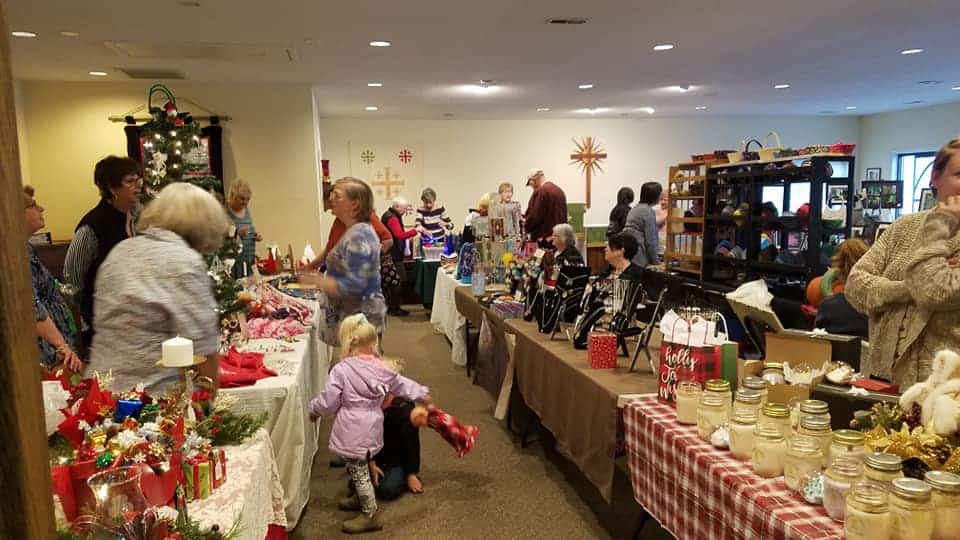 Each year the Merry Market invites parishioners and local craftspeople from Seven Lakes and surrounding communities to come set up tables and sell their wares. This year, guests were welcomed by the warm, familiar smell of homemade baked goods from the bake sale and smiling faces all around.
An abundance of gift items were available for purchase, with the market spanning three rooms of the building. The church was filled with homey camaraderie and cheer as the community was brought together for the market.
"This is a great opportunity to start getting ready for the holiday season," said Julia Poisson, who dedicated a great deal of time to organizing the event.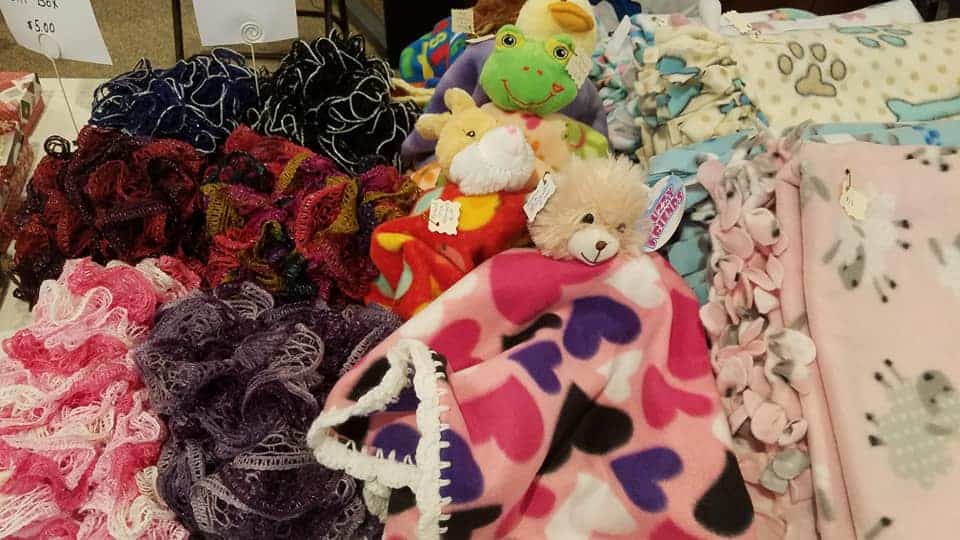 Shoppers were able to stock up on gifts and stocking stuffers for loved ones for the upcoming holiday season. The artisans truly delivered, providing an astonishing assortment of products ranging from baked goods to baskets to bee houses. There was something intriguing for every member of the family of all ages.
All proceeds from Saint Mary Magdalene Episcopal Church items go to local charities, including Animal Advocate, Military Mission in Action, Moore County Veterans, Friend to Friend, and the Moore County Food Bank.
In addition, Project Linus and Toys for Tots both made an appearance at the market. Project Linus, a non-profit organization dedicated to providing homemade blankets to children in need, set up a table and sold wares to raise money for their foundation. There was also a donation box for Toys for Tots, a program run by the United States Marine Corps Reserve that provides toys for families that cannot afford Christmas gifts for their children.
"It's not only a wonderful way to bring the community together, but it's for a wonderful cause, too," noted one guest.
"I can't believe how much shopping I've gotten done today!" added another. "You can't find quality pieces like this in any store."
For more information about the annual Merry Market or Saint Mary Magdalene Episcopal Church, call (910) 673-3838 or visit their Facebook page at https://www.facebook.com/stmarymagepiscopal/.