On Saturday, February 8th, the Kiwanis Club of Seven Lakes will be hosting their annual Pancake Breakfast for the community at the West End Elementary cafeteria, and all are welcome to attend. Community members are encouraged to come enjoy a hot breakfast, good company, and a peace of mind knowing that the funds raised will be going to help local children in need at the 38th Annual Kiwanis Pancake Breakfast.
Tickets for the Pancake Breakfast, which will run for three hours from 7:30AM to 10:30AM, are available from local Kiwanis members and at the door the morning of the event. Tickets are $8 for a full breakfast, while children ages six and under eat free.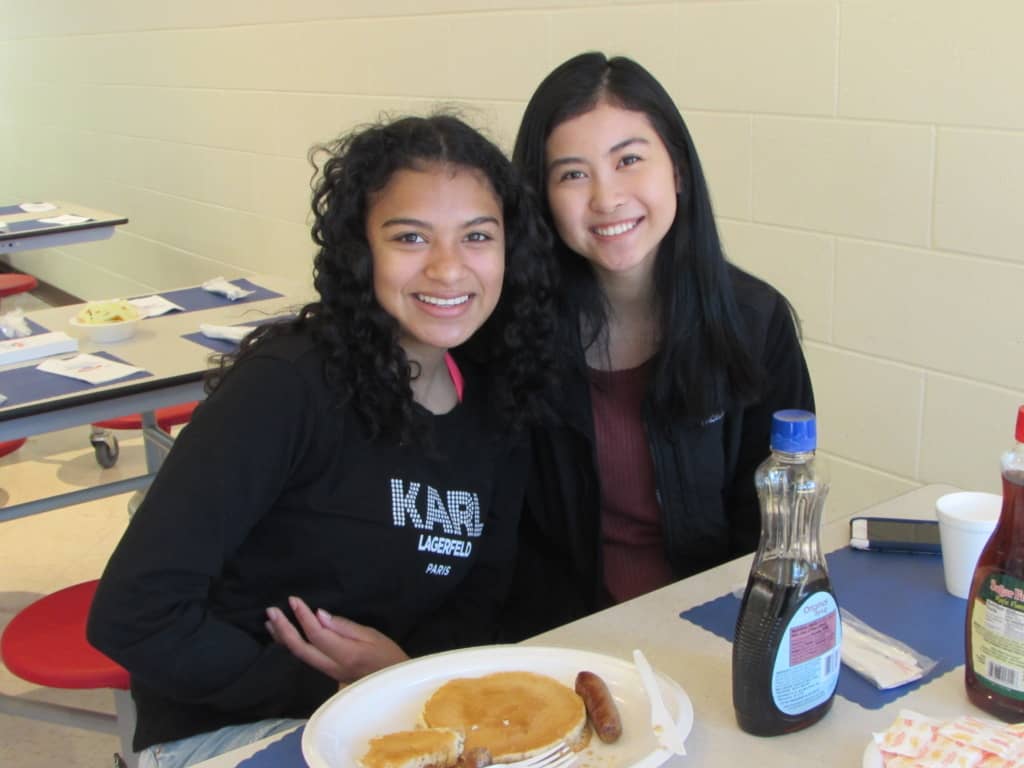 "Come and enjoy a good hot breakfast knowing that the money is doing good for kids in Moore County," encouraged Kiwanis member Jack Bergquist. "It's not just a breakfast, you're making a difference."
The meal will be provided by the Kiwanis Club of Seven Lakes, with food donated by local businesses and Neese's Sausage. The Kiwanis members and dedicated spouses will be hard at work in the kitchen, but will be assisted by local troops of Boy Scouts and Girl Scouts, as well as the Key Clubs from North Moore and Union Pines, resulting in a turnout of over twenty-six volunteers. Additionally, Heidi Rabstejnek of the West End Elementary cafeteria graciously lends a hand each year.
"Our volunteers truly know how to make a fantastic breakfast!" laughed Bergquist. "You've never seen pancakes so fluffy."
The breakfast includes homemade pancakes, Neese's sausage, and the buyer's choice of orange juice or freshly brewed coffee. Community members are welcome to sit, dine, and enjoy their breakfast in the cafeteria, but takeout boxes are also available for those on the go.
Proceeds from the event go back into the community. Kiwanis works closely with local schools, youth programs, and food banks to ensure children and families in need receive much needed support from the community. "People leave from breakfast feeling good, knowing it benefits the children who need it most," said Bergquist.
In addition to the breakfast, Kiwanis is also hosting a raffle with a grand prize of $300 worth of scratch-off lottery tickets. As with breakfast ticket sales, all funds accumulated from raffle tickets will be going back into the community.
The Kiwanis Club is looking forward to a large turnout, having amassed 500-550 patrons in previous years. Together, these dedicated community members typically raise $3500-4000 per event. This will be the 38th year the Kiwanis Club has hosted a Pancake Breakfast, not long after celebrating their 105th anniversary. Led by club president George Norman, the Kiwanis Club of Seven Lakes currently has thirty members.
"Come out and enjoy good food, good company, and a good time," said Bergquist. "We appreciate your continuing support."