Veteran-founded Cactus Creek Gourmet Coffee Roasters was established in the summer of 2004 when a group of retired Special Forces Army veterans sat around talking and drinking coffee, discussing the idea of establishing their very own coffee shop. Their idea came to fruition, and sixteen years later founding member Mike Birky can still be found managing the shop in Aberdeen, North Carolina.
Around eighty percent of local coffee shops currently have their coffee supplied by Cactus Creek coffee. Due to the readily available assortment of both organic and exotic blends, more local coffee shops in the Sandhills turn to Cactus Creek than any other coffee retailer.
According to owner Mike Birky, Cactus Creek aims to be a one-stop-shop for any coffee needs, from individual customers on the go to large-scale retail clients. Cactus Creek is equipped with its own warehouse, state of the art roaster, grinding stations, and flavoring room, allowing the business to put out copious amounts of coffee to service the Sandhills.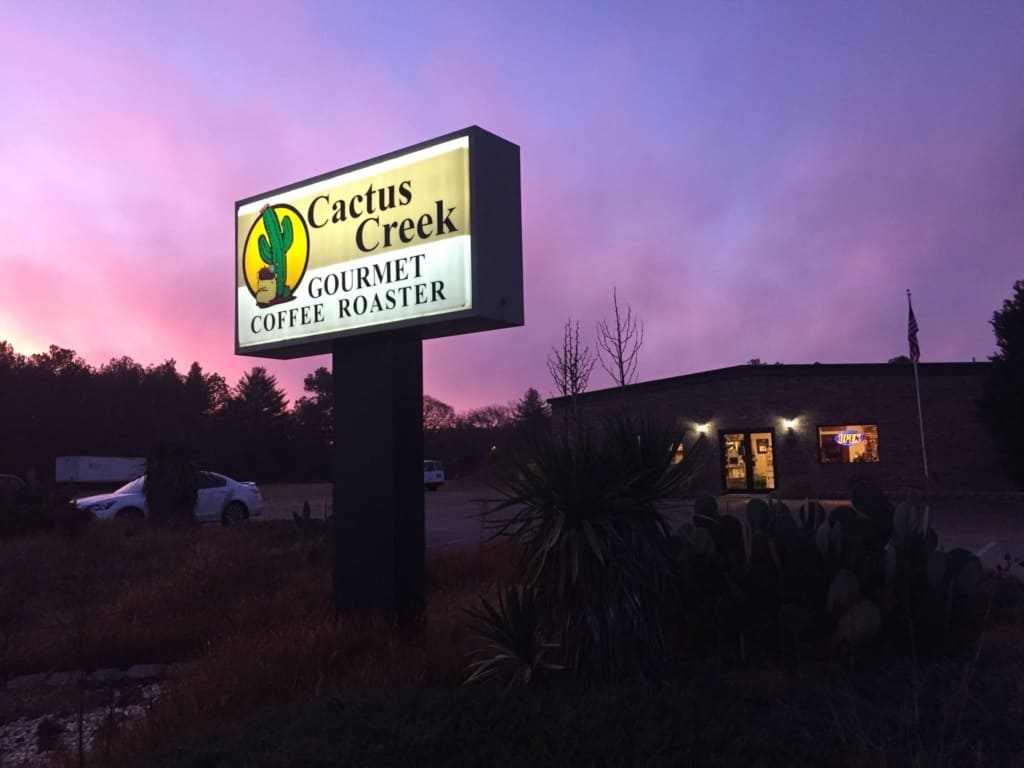 Coffee connoisseurs can rejoice—Cactus Creek currently offers over fifty-five various flavors of coffee, twenty-five varieties, and many different house and proprietary blends, ensuring that there is something for everyone currently available. The ability to mix and match flavors and create custom blends means that clients are always able to not only try something new, but create special brews unique to each customer. As an added bonus, each blend can be altered to be decaf, as well.
"We take care of each and every customer every time they walk through those doors," said Birky. "Customers come here and get exactly what they want."
Cactus Creek's seemingly endless list of possibilities is achieved through their state of the art flavoring room. With more than seventy-eight flavors of Torani syrups available, Cactus Creek is one of the top three Torani vendors in the south east.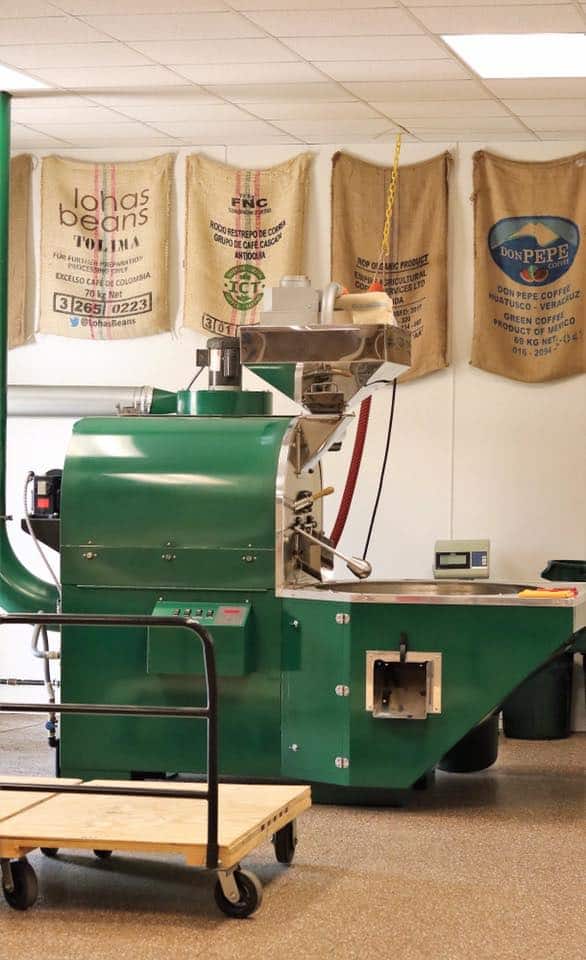 Having such an extensive selection of flavors and ingredients leads to remarkably spot-on flavors and scents: "Moonstruck Cherries" smells exactly like a fresh batch of chocolate covered cherries, "Banana Foster" has the same pleasant scent as the New Orleans dessert, and even more complex flavors such as "White Chocolate Raspberry Truffle" has an unmistakably accurate aroma.
Mike Birky and the crew of Cactus Creek are grateful to the continuing support and positive feedback from the community and often look to give back in any way they can. "We support the community and want to see it flourish," Birky noted. "We frequently support high school football teams, police officers, and local charity events. We deeply enjoy setting up for fundraisers and community efforts."
For more information on Cactus Creek Gourmet Coffee Roasters, visit cactuscreekcoffee.com or find them on social media under the handle Cactus Creek Gourmet Coffee Grinders.