Three local students have been named winners of the fifth annual Seven Lakes Family Dentistry Scholarships. For the first time in the history of the scholarship, all three seniors are from Pinecrest High School.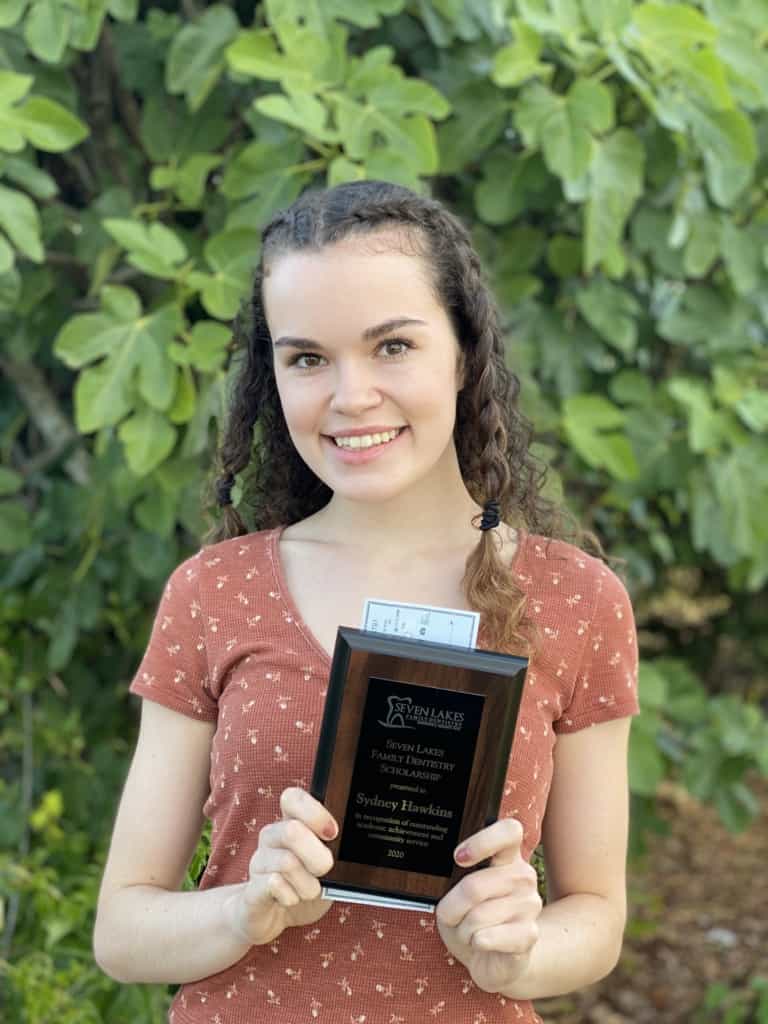 Sydney Hawkins will receive a $1,500 college scholarship. Two other finalists will each be awarded $1000 and 500 scholarships. These students are Kendall Hilliard and Gavin Paller.
Hawkins, of Pinehurst, is the daughter of Scott and Valerie Hawkins. She is ranked fifth in her graduating class. She is a competitive dancer, HOSA president, Co-Captain of Science Olympiad, and involved in student government and speech/debate. She is a National Merit Scholar, National AP Scholar, and attended NC Governor's School West.
In the fall, Sydney will attend Vanderbilt University, where she plans to major in Chemistry then attend medical school. Her outstanding character was evident in her letters of reference. She was noted as "a rare individual, wise beyond her years, and extremely humble for one so talented and gifted."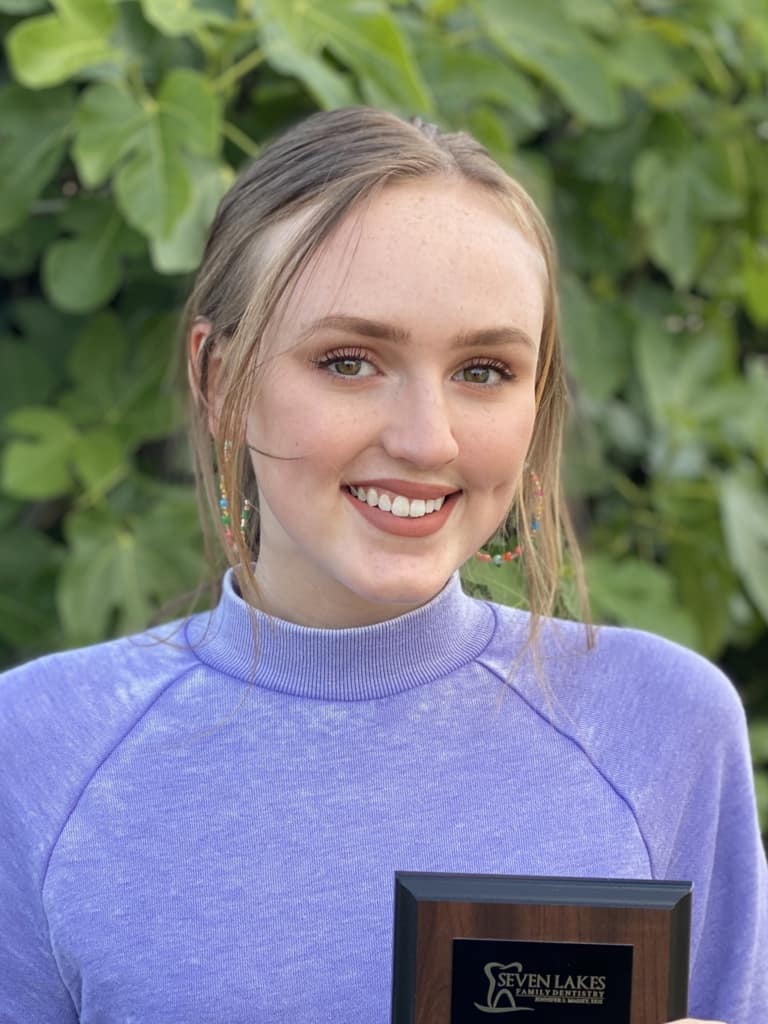 Kendall Hilliard, daughter of Kenneth and Stacey Hilliard, of West End, is ranked in the top 10 percent of her class. She is a member of the Bella Voice and Chamber Choir, Student Government Association, Treasurer of Key Club, and a leader for Wyldlife. She volunteers at the Moore Humane Society, served as a NC Governor's Page, and is active in Acteens at First Baptist Church of Pinehurst. She received the D.A.R. Good Citizen Award and is a member of the National Honor Society.
Described by a teacher as "having a deep rooted desire to help others" and "one of the finest students at Pinecrest because she is open-minded, caring, passionate about learning, and goal-oriented", Kendall plans to attend the University of North Carolina at Chapel Hill, where she will major in Political Science.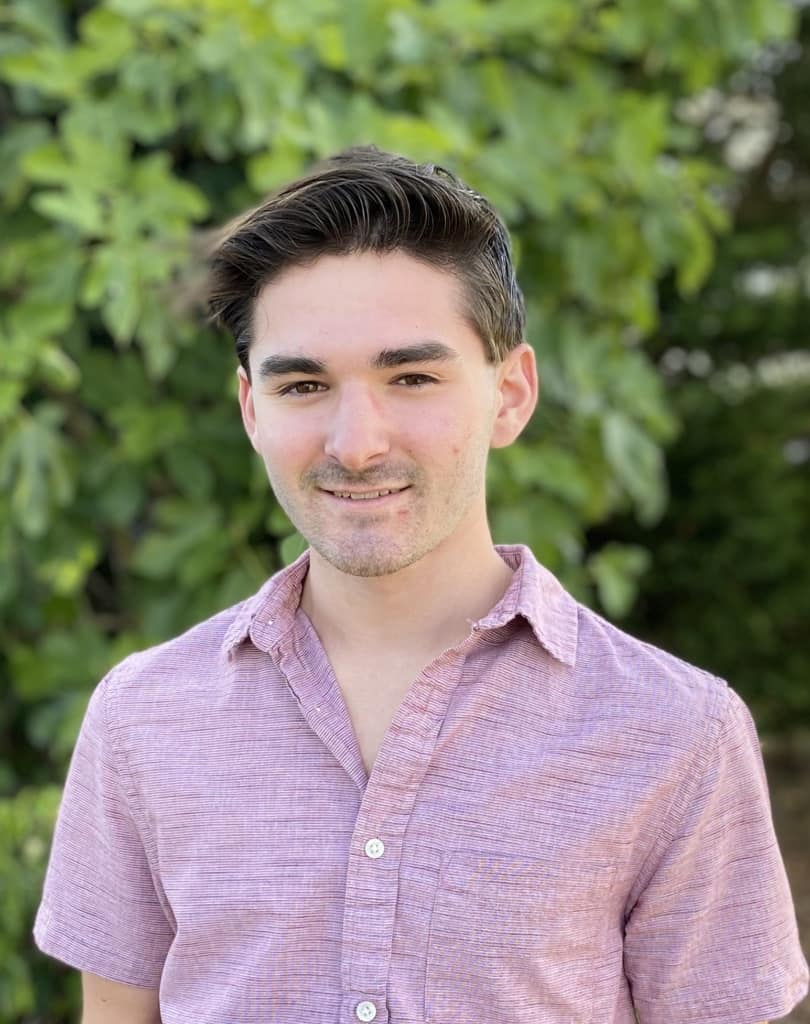 Gavin Paller, son of Keith and Kim Paller of Pinehurst, is in the top 30% of his class, while working as a shift leader at Subway and excelling at many extracurricular activities. He was Captain of the Pinecrest Odyssey of the Mind Program, which he initiated. Under his leadership, the team won the North Carolina Regional and State tournaments multiple times. He was also Rifle Line Captain of the marching band, Team Captain of the Rock Star Competitive Cheer Team, and a violinist with the Moore Philharmonic Orchestra.
Paller plans to attend the University of South Dakota Beacom School of Business. According to a teacher, "…things I respect most about Gavin are his desire to challenge himself and his compassion for other students."
The Seven Lakes Family Dentistry Scholarships are open to any senior at any high school in Moore County, and applications were received this spring. With 19 excellent applications received, the Independent Scholarship Committee had a very difficult decision.
The Scholarship Committee is comprised of retired educators, school administrators, and business professionals. Applicants were evaluated on the basis of academic performance, moral character, letters of recommendation, community involvement, and their personal statement.
Dr. Jennifer S. Massey, owner of Seven Lakes Family Dentistry, sponsors this scholarship as a way to give back to the Moore County community.
"I remember how important the scholarships were that I received," Massey said. "They allowed me the opportunity to complete my undergraduate education debt free. I am honored to be a part of assisting other students in fulfilling their college and career aspirations. We were excited to have such a great response again this year and I look forward to continuing this scholarship next year."