Three Miles of Eden
Sean Patrick Smith, Seven Lakes resident from 1983 to 1987 and 2008 to 2019, will release this month a murder-mystery set entirely in Seven Lakes in the years 1984 and 2016.
Featuring actual residents past and present, Smith tells the story of beleaguered author Ray McCarthy searching for his kidnapped daughter while desperately trying to undo the brutal murder of his best friend. Using a time anomaly confined to the three-mile loop around Lake Sequoia, Ray slips into his adolescent self in 1984, locating the child version of his best friend in an attempt to alter his fate.
Smith brings his favorite Moore County residents back to life in significant cameos, including Art and Anne Dykeman of Seven Lakes North, and Deputy Sheriff Rick Rhyne.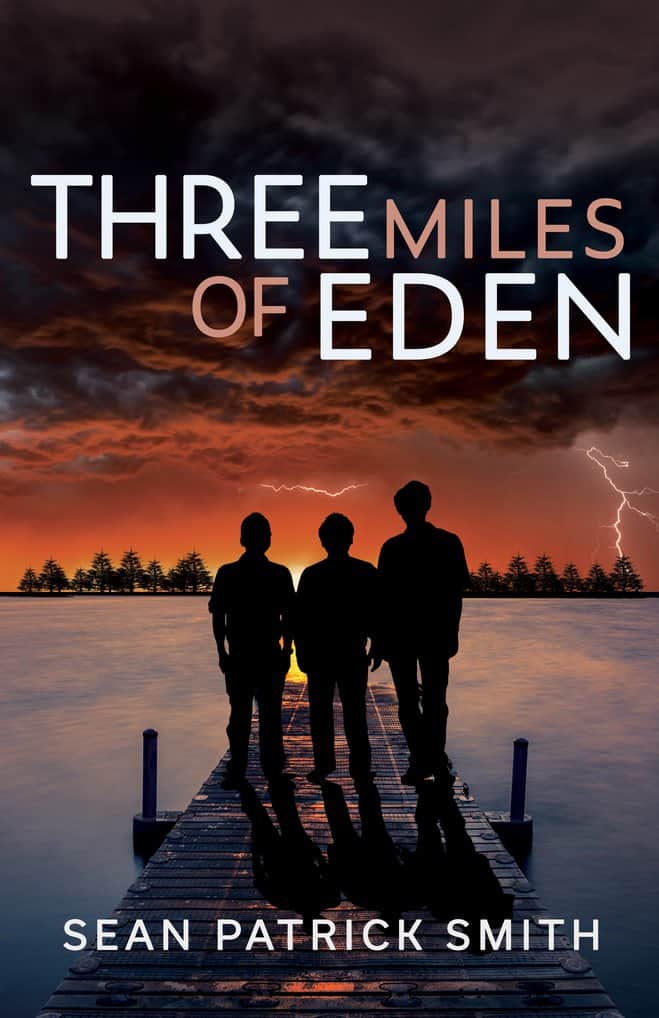 "It's a ride," says Smith. "It is a story close to my heart, set in a place close to my heart. Most of the characters are the kind for whom you cheer, regardless of what they have done. And with the help of pop-culture and music, I think I legitimately capture Seven Lakes in the mid-1980s, but my fellow Gen-Xers will be the judge of that."
Smith is a southern magazine writer known for an intriguing narrative voice and an endearing ensemble of morally-ambiguous characters pursuing justice, redemption, or a way to become again emotionally whole. His subtly-planted plot twists make Three Miles of Eden a must-read for mystery enthusiasts. His protagonist Ray McCarthy makes Three Miles of Eden a must-read for anyone lucky enough to have a lifelong best friend.
Smith lives in Moore County, North Carolina, with his daughter, Reilly, and four cats: Moo, Kissie, Roxy Music, and Tom. He is a former newspaper editor and a former high school English teacher. He has coordinated the services of the developmentally disabled for over a decade in Greensboro.
In 2017, halfway through his initial draft of Three Miles of Eden, Smith tragically lost his own best friend.
Visit https://www.seanpatricksmith.com/ to learn more about the author. The editor and interior designer is Aimee McCracken. The cover designer is Jessica Bell.
An Excerpt From: Three Miles of Eden
In June of 2016, I was staring at my best friend's corpse floating face down in Lake Sequoia. I had lost my wife and little girl only a month before. I clung to the hope that Morgan and Ava would return before Morgan's habit got the better of her. There was no hope for Rob Erwin. Murders did not happen in Seven Lakes, North Carolina. Folks left their doors unlocked there. I was devastated.

To manage grief, I ran. Actually, I drank and also ran around the lake each day. One morning, vintage vehicles blared the music of my childhood. There were empty spaces where houses should have been. Then I met my neighbor. That was strange because I had buried him two years prior.

My name is Ray McCarthy, and I slipped into my adolescent self in the summer of 1984. My time slip was confined to the three-mile loop around Lake Sequoia. In 1984, my best friend was alive, and I meant to alter his fate using the anomaly.
Three Miles of Eden, will be available is available on Amazon, Amazon Kindle, and Apple Books. The Country Bookshop will carry it as well.