Nineteen year old Sloane Esmond of Pinehurst fell in love with fitness about five years ago after deciding to make a life change.  Now she cannot stay away from the weight training lifestyle.
"I was overweight up until my teenage years," Sloane said. "I decided to better myself, and I fell in love with it."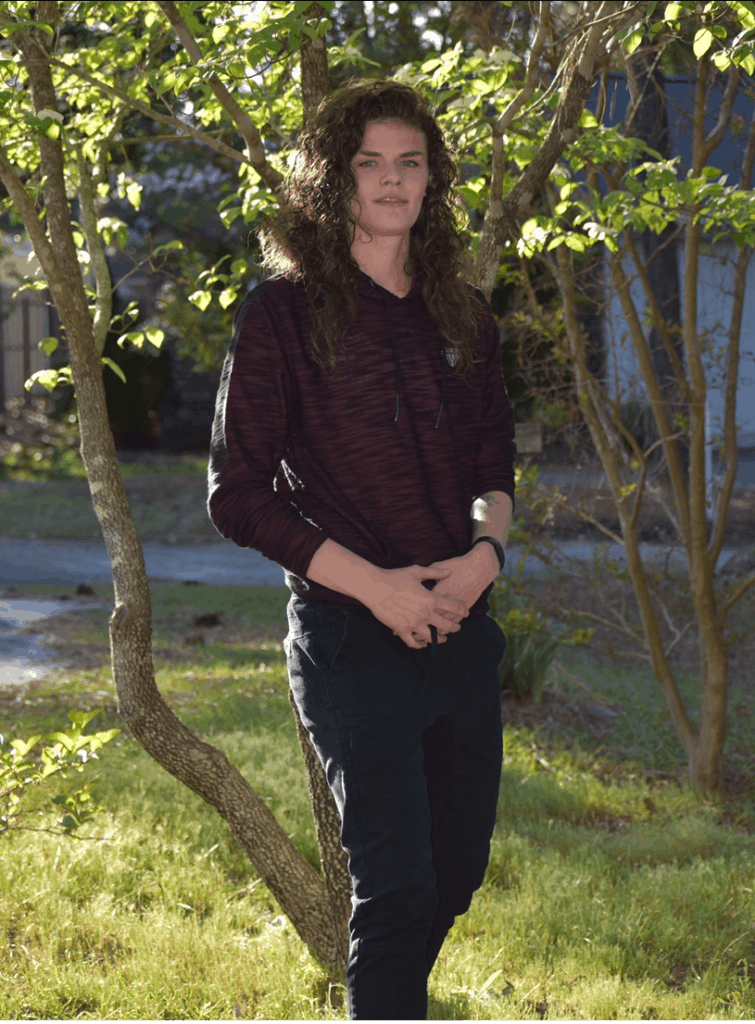 Sloane became a frequent gym-goer, making a trip to FirstHealth Fitness or Anytime Fitness nearly every day either before or after her responsibilities of work and school. In addition to working two jobs, Sloane was finishing up her Health & Fitness degree from Sandhills Community College.
When COVID-19 forced all gyms to close down, Sloane was forced away from the lifestyle she loved. She couldn't even weight train at home since all stores were sold out of weights.
"I was desperate to figure out something because everything had been bought up," she said.
An Instagram account showed men in Africa who had created their own weights using easily acquired materials, which inspired Sloane to do the same.
"These men in Africa, like the poorer parts of Africa, they make their weights out of concrete and clay. I thought it was interesting, and so I did it myself," Sloane said.
PVC pipes and concrete were formed into weights that Sloane could use daily at her convenience. It was just one way to keep COVID-19 from holding her back.
"It takes a lot for me to give up," Sloane said. "My perseverance is very strong."
Despite having hip surgery for a labrum tear on June 9th, Sloane has continued to stay strong.
"The surgeon said it was one of the worst tears he had ever seen," she said. "I've still been going as hard as ever."
Sloane also has the support of family members in her workout journey.
"She is a resilient and sweet young lady [who is] addicted to working out," Sloane's grandmother Carol Bradbury said.
Sloane's goal is to become a work as a personal trainer while working towards a bachelor's degree in exercise science or physiology. Eventually, Sloane would like to get involved with athletic training.
"Fitness has made me feel better about myself with my body image and everything. I would like to help others achieve it," she said.
To follow along with Sloane's progress, follow her personal Instagram @sm.ezzy or her workout Instagram story @gymrat.ezzy.