On Saturday, May 30th, Beacon Ridge hosted the US Kids Sandhills, NC Local Tour.  A total of 105 players participated from all over North Carolina.
In order to practice safety, a full COVID-19 protocol was followed throughout the event which helped to prevent spreading germs and promoted social distancing. Players were not permitted to touch items in common areas such as flags and pins. Bunker rakes were also removed from the course.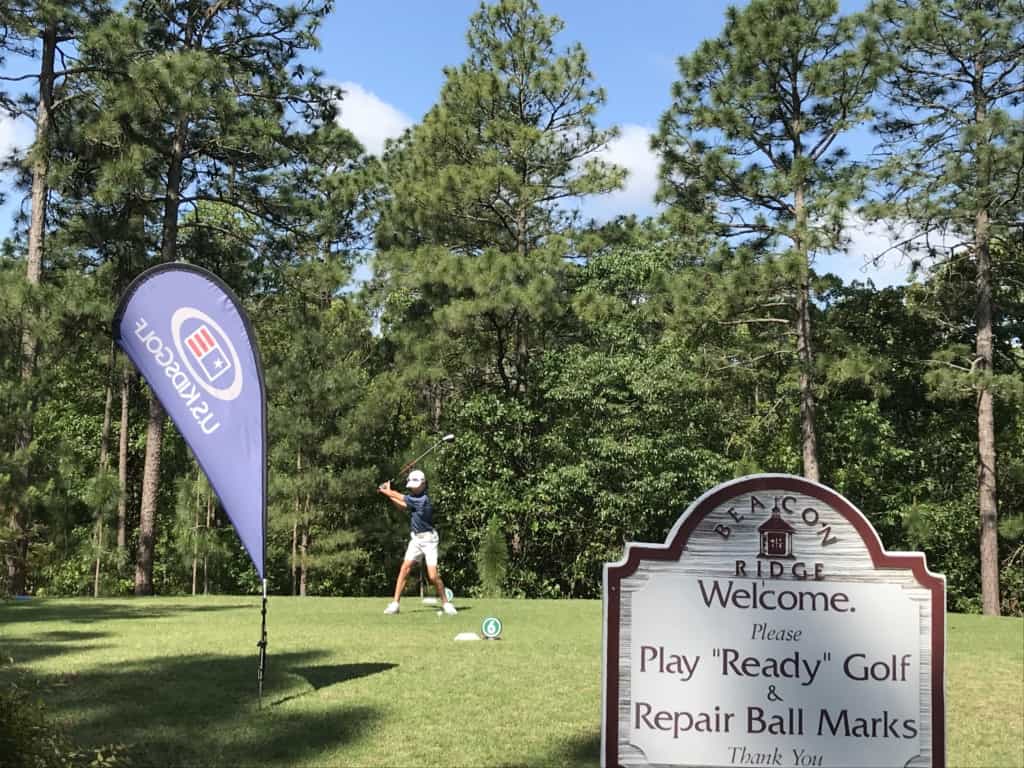 The Tour was a success, and Beacon Ridge continues to operate and serve golfers.
"The golf course is in great shape," Shirley Ou said. "There has been a lot of play lately in the past few weeks. We're happy about that."
Beacon Ridge is currently looking for volunteers to help with both the golfers and the golf course.
Volunteer rangers will help with maintaining and overseeing the golf course to ensure that all golfers have properly checked in.
Volunteer gardeners, also known as the Beacon Ridge Beautifiers, will assist with the plants that give Beacon Ridge its appealing atmosphere.
For more information or to volunteer at Beacon Ridge, call (910) 673-2950.