Seven Lakes Family Dentistry has taken over the building!
Former building neighbor orthodontist Dr. John Griffies has left the building to pursue his own space at 135 North Trade Street, leaving Dr. Jennifer Massey to have the entirety of the building at 1064 Seven Lakes Drive.
The building was originally built in the 1970s, and unfortunately it didn't age well.  Over time it grew to have leaking windows, rotting wood, and a leaky roof.
When COVID-19 forced the office to close for an eight-week period, Dr. Massey brought in Stewart Construction to transform the space in time for when it reopened.
Now, the building has a brand-new feel with a new roof, refined exterior finish, crystal clear windows, a portico, and improved landscaping & parking.
While the building is more appealing to the eye, it is also practical. The lobby is now separated from the front office and treatment areas in order to better comply with COVID-19 regulations. Barrier devices were installed as an additional safety measure against the virus.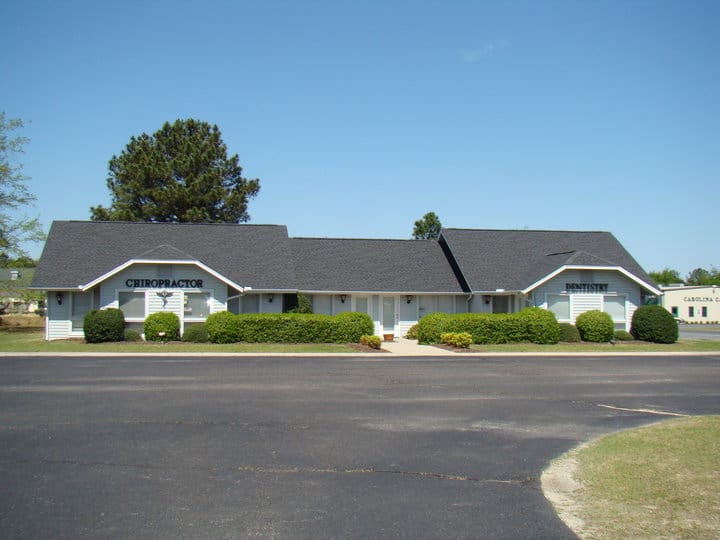 As Seven Lakes Family Dentistry begins accepting patients again, they are adapting to their new procedures for patient safety including a pretreatment screening questionnaire. Patients are asked to wait in their car until appointment time and to wear a mask into the office. Staff and patients will be having their temperatures taken and there will be a pretreatment antibacterial rinse.
Patient rooms will have air purifiers running at all times as well as a "disinfectant fogging" between patients. Staff will wear protective equipment, and appointments are currently managed to allow for extra infection control and sterilization protocols as well as social distancing between patients.
To schedule an appointment at Seven Lakes Family Dentistry, call (910) 673-6030. Located at 1064 Seven Lakes Drive in Seven Lakes.