On the heels of last weekend's sold out show, the Sunrise continues its outdoor summer classic film series with the 1981 mega hit, RAIDERS OF THE LOST ARK. Tickets are available at 7:30pm and the movie starts at 8:00pm Friday, Saturday, and Sunday, weather-permitting.
This action-adventure classic stars Harrison Ford as the whip-cracking archeologist Indiana Jones. He's hired by the U.S. government when they discover that the Nazis are after the Ark of the Covenant. It's up to Jones to find the Ark first and stop the Nazis before they can claim its unimaginable power for their own.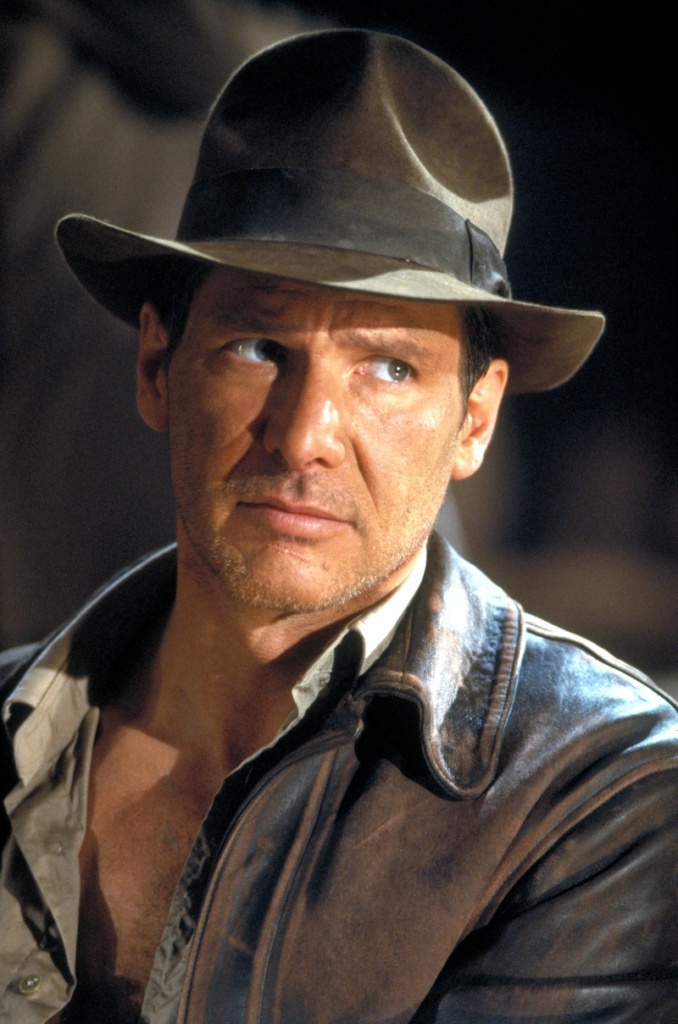 Tickets to Raiders of the Lost Ark are $10 per person. Seating is limited and is first come first served. Masks are required. Guests are ushered to their assigned circle which can seat up to four people. When seated in the circle, movie goers may remove their masks and enjoy the Sunrise concessions and Southern Pines Brewing Company's TOGETHER WE ARE MOORE draft beer. Custom Sunrise chairs will be available for purchase, but supplies are limited. Groups larger than four should contact the Sunrise in advance for special seating options.
Movies will be shown Friday through Sunday nights, weather permitting. Full concessions will be available including the Sunrise's Amish Country popcorn with real butter, locally made candy bars, assorted boxes of candy, sodas, beer, wine, and hard cider. Camp or beach chairs and/or blankets are recommended. No pets, coolers, or outside food permitted.
RAIDERS OF THE LOST ARK TRIVIA
As 1977's STAR WARS was about to open, George Lucas was on vacation in Hawaii with Steven Spielberg. While building a sandcastle, Spielberg confessed he always wanted to direct a James Bond film. Lucas suggested an alternative of an adventure movie called "Raiders of the Lost Ark".
Despite having the dream team of George Lucas and Steven Spielberg behind the film, it was initially turned down by every studio in Hollywood. Eventually, Paramount was persuaded.
Raiders of the Lost Ark was the highest-grossing film of 1981 at $389.9 million and remains one of the highest-grossing films of all time when adjusted for inflation.
The film was nominated for eight Academy Awards in 1982, including Best Picture, Best Director, Best Cinematogrphy, and Best Original Score. It won for Best Art Direction, Best Film Editing, Best Visual Effects, and Best Sound. An additional Oscar was awarded for Special Achievements in Sound Effects Editing.
Ben Burtt, the sound effects supervisor used traditional foley sound techniques, the use of everyday items, to create the film's special sounds. Punching sounds were baseball bats striking leather jackets and baseball glove. Slithering snakes were fingers running through cheese casserole and sponges on concrete. A sliding lid on a toilet cistern was the opening of the Ark. A car on a gravel driveway was the boulder. Burtt's own screams were the screams of a Nazi falling from a truck.
During filming in Tunisia, nearly everyone in the cast and crew got sick except Spielberg who avoided illness by eating only the food he'd brought with him: cans and cans of Spaghetti-O's.
Harrison Ford did most of the stunt work himself. In the scene where he is dragged behind the truck, he sustained several bruised ribs. In the scene with the out-of-control airplane, Ford's knee is run over, tearing a ligament in his left leg. Fortunately, the heat had turned the rubber tire's soft, so it did not crush the bone. Ford had his knee wrapped in ice and continued rather than seeking medical assistance.
Spielberg cast Karen Allen as Marion after seeing her in National Lampoon's Animal House (1978). The role was written as a weak woman waiting to be rescued until Allen argued with Spielberg. She said, "I didn't want her to be a clichéd damsel in distress where the man comes to save her. I didn't believe anybody was coming to save me!"
In the scene where Jones threatens the ark with a bazooka, a fly can be seen crawling into Belloq's mouth, and then flying away. The sequence was edited to make it as though Belloq had inadvertently eaten the fly.
Originally, mechanical snakes were going to be used in the Well of Souls sequence, but it was decided that they looked too fake, so they opted for real snakes instead.
Indy's hat and jacket were designed by Deborah Nadoolman Landis, who also designed Michel Jackson's iconic red and black jacket from his "Thriller" video.
Steven Spielberg and Melissa Mathison wrote a script during shooting breaks on the location of this film. Mathison was there to visit her husband, Harrison Ford, and Spielberg dictated to her a story idea he had. That script was eventually called E.T. the Extra-Terrestrial (1982).
The Sunrise Theater is a thriving entertainment center featuring first run and independent films, music concerts, local theater, and live broadcasts of the Met Opera and Bolshoi Ballet. The Sunrise Theater continues to be the cornerstone of theater arts and entertainment in the North Carolina Sandhills dedicated to serving the community.
The Sunrise Theater (The Sunrise Preservation Group, Inc.) is a 501(c)(3) Tax Exempt, Non-Profit Organization. Contributions are tax deductible to the fullest extent permitted by law.