Since 1994, Dr. Pete McKay has been participating in bike riding fundraisers for multiple sclerosis (MS).  Every fall he would rally his family and friends together to raise money towards finding a cure.
"We've made a lot of progress from when we first started in '94," Dr. McKay said. "We had one medicine. Now there's probably 10-15 different medicines."
MS is a disease which affects the nerves within the body, leading to disability and pain.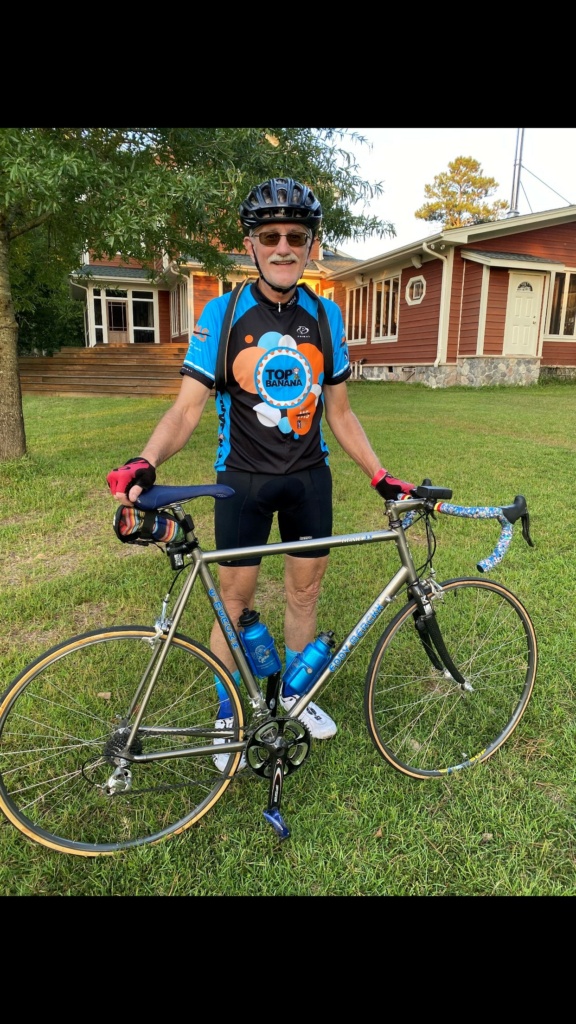 The variety of medicines come with their own lists of side effects, and some work better than others depending on the patient. However, Dr. McKay is excited about finding not just a treatment, but a cure.
"We have things things that help modify the progression of the disease, but we are on the edge of doing things that might lead to a cure," he said. "That's something that we hope for."
The cause hit home for Dr. McKay even moreso when his wife was diagnosed with MS ten years ago.
Dr. McKay began participating in Bike MS, raising hundreds of dollars worth of funds over the years for the National MS Society. It is the largest funding for MS research worldwide.
Teams gather together to bike ride in an effort to display their dedication and passion for the cause, some of them riding hundreds of miles at a time.
This year, Dr. McKay had planned on a goal of $15k to raise – an increase from his previous year's goal of $10k. Unfortunately, the goal was set before the COVID-19 pandemic. Due to the virus, funds are down compared to past years.
"With the COVID situation this year, we're hurting," Dr. McKay said. "We're wanting anybody to donate any amount that they could."
Dr. McKay's Dentistry office closed for a couple of months over the summer due to the virus, and he understands the impact that is has had on finances.
The virus has also caused the Bike MS event to be changed to a virtual bike ride called Bike MS Inside Out to maintain safety among bikers.
"It's a play on words since everything is inside-out right now," Dr. McKay said.
Bikers will be riding throughout the fall to raise funds, but the national date for the ride is September 26th. This is the date that Dr. McKay will ride for six hours in honor of MS. Throughout the country, hundreds bikers will simultaneously join in spirit for the cause.
"It's coordinated nationwide, creating a cool vibe of a lot of people in the same thought and the same effort all day that day," Dr. McKay said.
Dr. McKay will be riding trails on his tree farm and on Sandhills Gameland off Hoffman Road – different from his usual tours in Tanglewood and New Bern. He will be working with his usual Team Canterbury to raise funds.
"Some people with MS don't look like they have it badly. I'm sure they get tired of hearing that cause anybody who has it talks about it being a struggle," he said. "It's always worse than it looks."
Donations may be made throughout the year at DrPeteMcKay.com.  Checks may also be written to the National Multiple Sclerosis Society and dropped off at the office.  Call 910-673-0113 to let them know about the drop off.