Seven Lakes West resident, Keitha Miller, has recently created her own line of handmade, chemical-free luxury bars of soaps with her new brand: State of Nature.
When entering the skincare industry in 2013 as an esthetician, she discovered just how important it is to take care of one's self – and how many chemicals are in everyday products.
"I started researching ingredients and chemicals found in everyday products and it really is disheartening" she said. "I decided to start making my own products: soap, sunscreen, skin and body care, makeup, and laundry detergent."
It wasn't until early this year that she decided to harness her creativity to make products that are safe for her family. When friends and coworkers began asking to purchase it, she realized she might have something special.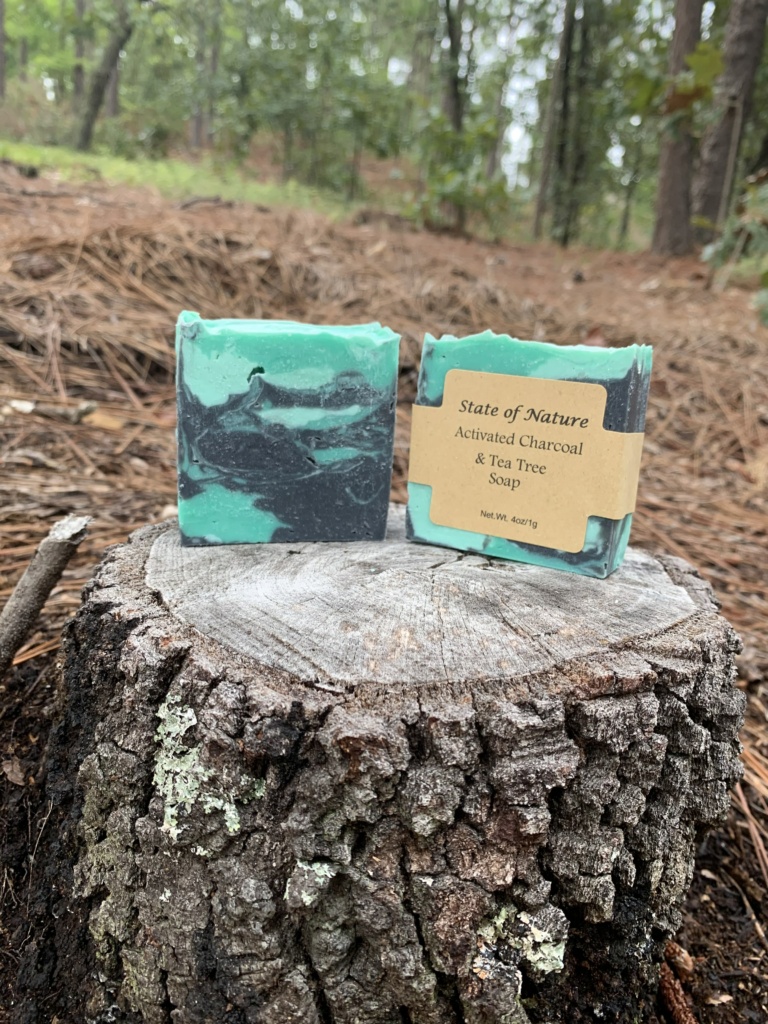 "I started talking to clients where I work (Studio Elite in Aberdeen) and they became interested. I received interest from clients, friends, and a couple of local businesses," she said. "I didn't think people would be that interested in it."
Keitha began experimenting and making her own luxury soap bars with scents such as lavender, tea tree and orange essential oils.
Since starting her innovative journey, she has also created lip products, bath bombs, foot balms, and makeup. She hopes one day to have a full skin care line.
"It's kind of exciting that it ties in with my career path," she said. "I've always loved skincare and that's a big reason I became an esthetician. I've also always been big into crafting and making stuff and I truly enjoy it."
Her initial goal was to remove toxins in the house and provide a safer, more natural environment for her children: Suzanna and Robert.
"I used to buy those beads that you pour into the washer to scent the laundry. The synthetic chemicals seand fragrances can stay in sheets and clothes, and your body can absorb those chemicals. All these things can cause problems over time," Keitha said. "We use so many products on a daily basis and don't really think anything about it. I want to do better for my kids and family."
Not only are Keitha's soaps appealing to the eye and aromatic, they also lather better than store bought soaps.
Clients are not the only ones who benefit from Keitha's products. She gets more excited about making them. "When I'm creating and making something, that's my happy place," she said.
State of Nature is more than just a creative mom; it's a family ordeal. Suzanna has even helped by making her own makeup to play with at home. "Even though I occasionally have to give up the kitchen for it, it's worth it," her husband, Andrew, said.
For more information about State of Nature or to order your own soap, call (910) 975-7873 or email StateOfNatureSoaps@gmail.com.