In April 2020, Brown Golf brought in a new general manager to oversee both the Foxfire and Whispering Pines Golf Club.
JP Longueil has been working for Brown Golf for the past four years managing up to 100 staff members, and he happens to be good friends with the CEO of the company.
JP was working under Brown Golf at a country club in Florida when the CEO asked him to help at the Foxfire Golf Club in September 2018. While serving at Foxfire, he was offered a permanent position.
"It wasn't right at the time," JP said.
JP returned to Florida until the position opened up once again in 2020. This time he accepted. He currently acts as the General Manager for both Foxfire and Whispering Pines.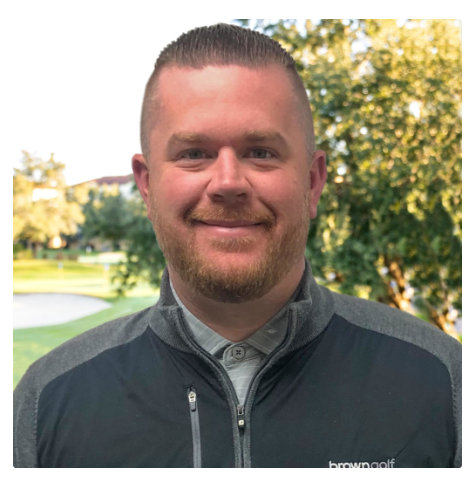 "It's definitely going well," he said. "We moved some pieces around."
JP's first priority was getting a good staff team and taking care of the greens. Jimmy Murphy, who worked alongside JP in Florida, moved to NC with him and is now the superintendent at Whispering Pines.
"We've started to build a family of good staff," JP said. "The course conditions are our first priority."
Foxfire and Whispering Pines each have two courses with different greens – Bermuda and Bent. Bermuda thrives more in the summer months with the heat while the Bent does better in the cold. The array of options provides a diverse atmosphere for golfers, allowing them to golf their preference.
"We want to breed a good membership base, offer good food, and create an environment where people want to come out and play," JP said.
Since arriving in April, JP has been most impressed by the membership, both with their involvement and their relationships. Not only have they participated in painting tee markers, and picking up debris on the course, but they have also welcomed JP with open arms.
"There's such a humble atmosphere. It's different from Florida," he said.
JP has already worked on improvements at the club including having beer carts on the course daily and upgrading the kitchen and creating a new menu.
"We're offering good solid food with flare," he said. "We want to provide that feeling of being catered to without being overbearing high-end. We want to provide a great atmosphere and become friends with everyone."
The goal now is to provide an optimal golfing experience that brings in both players and members, increasing the camaraderie and fellowship that Foxfire currently offers.
"It's about making it memorable," JP said. "We don't want to reinvent the wheel; we just want to focus on the experience."
JP hopes to show his appreciation to players by hosting special events and member days filled with friendly tournaments, food, and fun.
"I'm excited to be here. We want to try to do the right things to move forward. I'm here for the long-haul," he said.
FoxFire Golf is located at 9 FoxFire Boulevard in Jackson Springs and is open to the public. To learn more, visit www.foxfireresortandgolf.com or call (910) 295-5555. Learn about Whispering Pines Golf at www.countryclubofwhisperingpines.com. To contact JP directly, email jlongueil@browngolf.net.