Ingredients: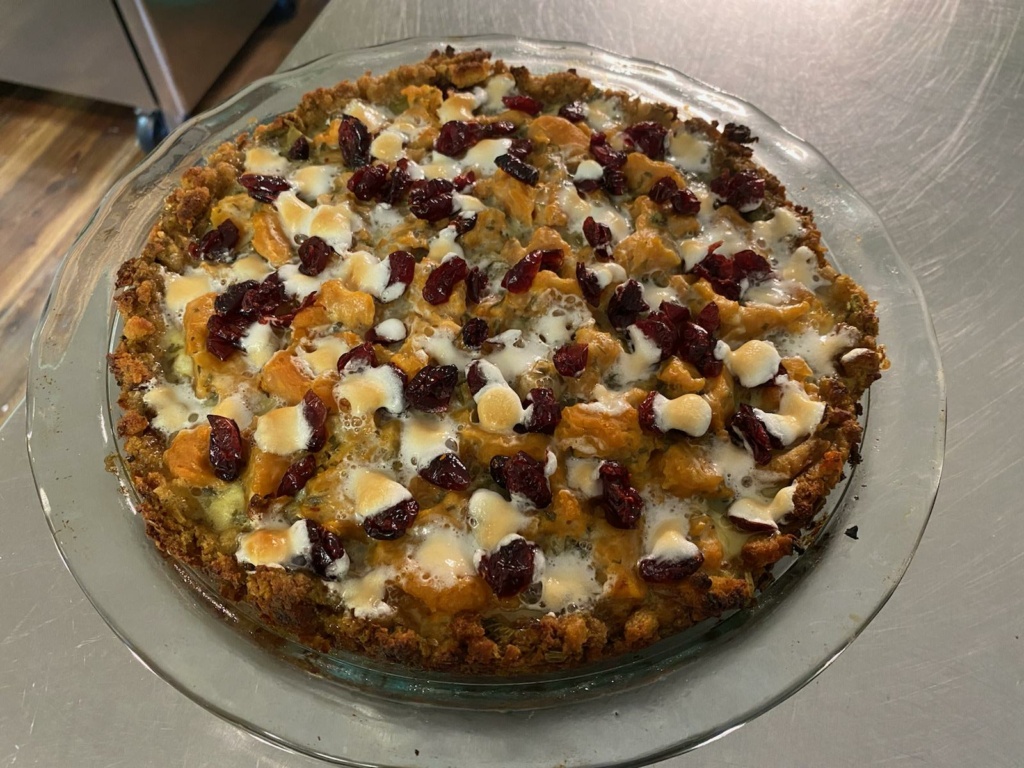 4 eggs
½ cup whipping cream
1 ½ TBsp. flour
2 tsp. tarragon
½ tsp. cumin
Salt
Pepper
1 box turkey stuffing
9.5 inch pie dish
4-5 slices swiss cheese
Ingredients to be measured as desired:
Turkey
Cranberry sauce
Green beans (fresh steamed or canned)
French onions
Sweet potatoes (fresh baked or canned)
Little marshmellows
Dried cranberries
Whisk together eggs, whipping cream, flour, tarragon, cumin, and a pinch of salt and pepper. Set aside.
Make stuffing. Spray pie dish and dump stuffing into it. Form to pie dish.
Place swiss cheese on stuffing. Layer turkey on top. Place cranberry sauce (doesn't have to cover turkey), a layer of green beans, then French onion. Layer sweet potatoes.
Give egg mixture another whisk and pour over the top of your pie. Cover with tin foil, not real tight.
Bake at 425 degrees for 40 minutes. Take out and remove foil. Dot with little marshmallows & dried cranberries. Bake for another 5-6 minutes and enjoy!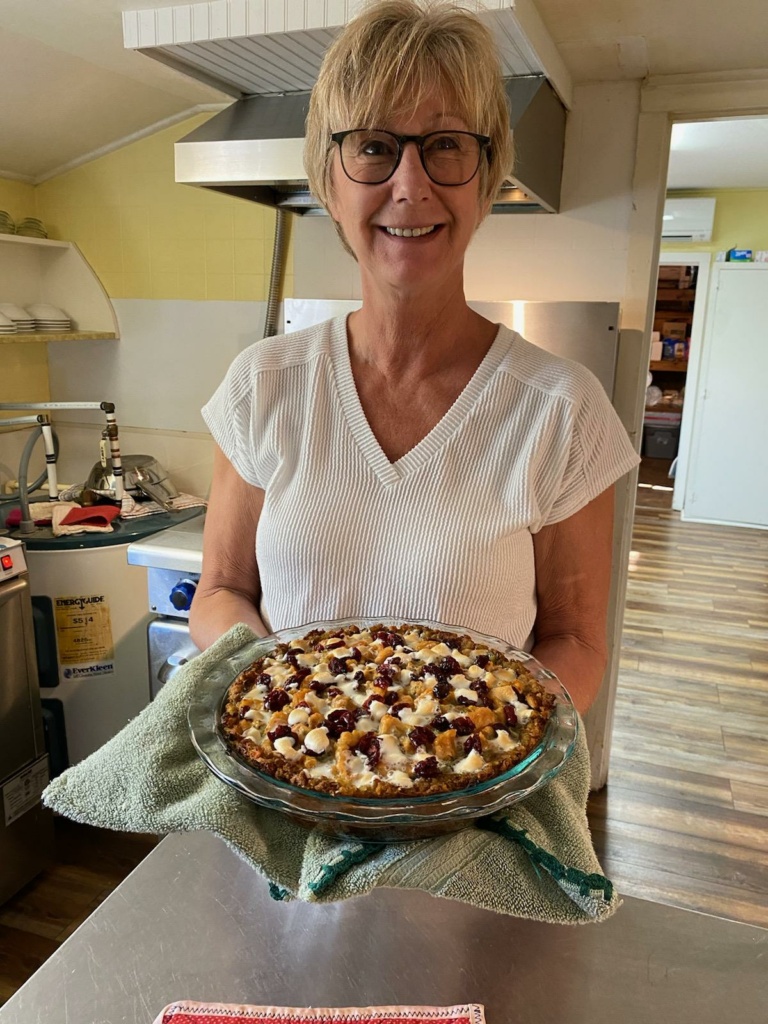 Chef Katrina Talyor has been with the Sandhills Woman's Exchange for the past four years.
Originally from New Hampshire, Chef Katrina wound up working at Little River Golf under John and Karen Littlefield at Filly & Colts. During her free time she would help in the kitchen, and before she knew it she was taking on chef's duties.
"I came completely accidentally into it," Chef Katrina said.
Now, at the Sandhills Woman's Exchange cabin as a full-time chef, Katrina loves serving her meals.
"I love my job and the people are just wonderful! The volunteers, board members, managers – they're wonderful people, and it's fun," she said.
Precautions are taken for COVID-19 within the kitchen. Chef Katrina wears a mask at all times.