This year, Twigg and Co. in downtown Aberdeen is pulling out all the stops for the holiday season. The artisan market is fully stocked and prepared for holiday shoppers from all corners of Moore County and surrounding areas.
Twigg and Co., which celebrated its one-year anniversary in September, provides shoppers with an impressive market of products from local artisans. With over eighty vendors to shop from, there is something for every member of the family, even the ones with four legs.
The majority of products carried by Twigg & Co. are locally made and designed, with the exception of the Women's Boutique.
"We have so much to offer from food to soaps, candles and home decor, furniture, jewelry and clothing!" said founder and owner Molly Twigg. "It's a huge variety. It's like stepping into Pinterest six days a week."
The laid-back atmosphere of Twigg & Co. positively contributes to the experience of shopping locally.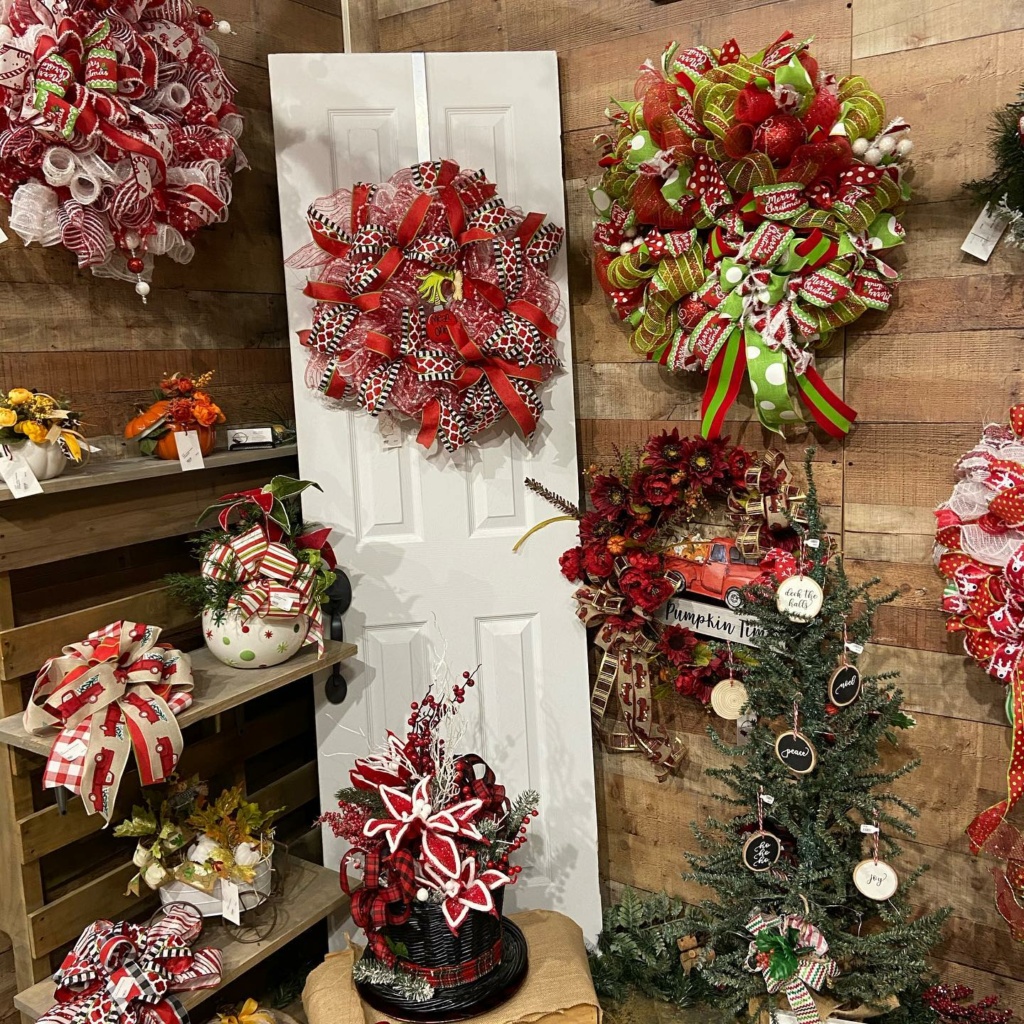 "You can grab a beer or a wine and shop tons of wonderful unique home décor and gifts," says Molly. "It's the perfect place to shop with a group of friends or have a peaceful trip solo."
According to Molly, community feedback has been nothing short of phenomenal. "Our community is amazing. You can tell people genuinely want to shop local and support others in their community," she noted.
This year, Twigg & Co. will be going all out with sales for Black Friday and Small Business Saturday, along with an upcoming Christmas sale set for December 11th through 13th. Shelves are stocked with cookie mixes, wreaths, ornaments, seasonal décor, and of course, gifts galore.
"Right now, our customers are loving candles, Christmas décor and one-of-a-kind gifts," said founder and owner Molly Twigg. "Oh and of course, face masks," she added.
"Lights will be strung across the streets, Santa and Mrs. Claus will be making an appearance, and the food will be amazing!" assures Molly.
For more information on Twigg & Co., call  (910) 757-0188 or find them on Facebook at www.facebook.com/twiggandcomoorenc.