Despite his lack of mall appearances and visits this year, Santa Claus himself wants to make sure that everyone knows that as far as he is concerned, Christmas isn't cancelled! The North Pole has seen business as usual, and Santa and the elves are eagerly counting down to Christmas day.
Santa still knows if you've been naughty or nice, even if you can't sit on his lap and visit him this year. But how exactly will Santa know if you've been good?
"I like to show how I'm good through my actions every day by helping a friend, respecting my parents, my teachers, my family members, and everyone really!" said Santa's helper, Smiley the Elf. "I always try my best to share a smile with everyone I see."
Santa agreed with Smiley.
"Well, it's always because of how we obey our parents and always try to do the right thing," Santa explained, "and this year, it also means wearing our masks and being careful around other people."
The same can be said for your Christmas list. Santa still has his ways of knowing! Remember that there is something magical about Santa and how he knows just what every child wants. According to Smiley, that's a special part of her job, too. Her pointed ears can hear even the most secret of wishes.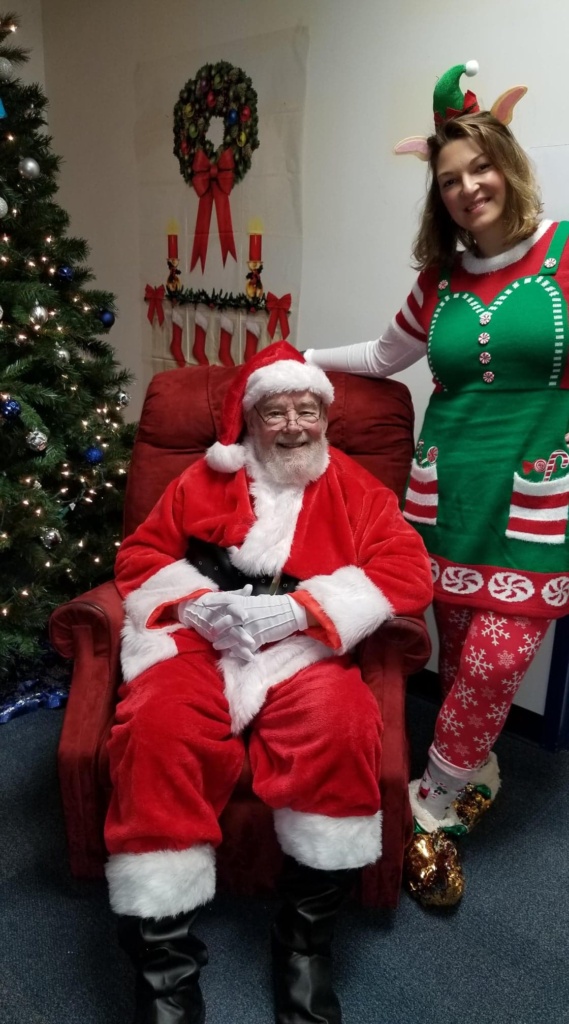 Those concerned about Santa's safety this year need not worry.
"A pandemic is not going to stop me from delivering Christmas gifts this year," assured Santa Claus himself. "We have made special masks for me and all the reindeer! Rudolph has his very own special one to still see his red nose."
Even with a mask, Santa wants to make sure that everyone knows that he does indeed still want milk and cookies.
"By the way, Santa's favorites are ginger cookies," he added with a wink and a nod.
Above all else, Santa said his favorite thing about Christmas is remembering the true reason behind the season.
"Christmas time reminds Smiley, Santa, and Mrs. Claus of how God gave us a very special gift: the birth of the baby Jesus," said Santa.
Smiley the Elf feels the same way.
"I just want to wish all of you a verrrryyyy Merry Christmas and don't you worry, Santa has everything under control!" said Smiley. "I know this year has been bonkers, but Smiley and Santa have been praying for each and every one of you and your families and hope you all have a wonderful and safe Christmas."