Amagda Sonderfan's Paintings
Amagda Sonderfan is originally from South Africa, but she made her way to the United States as a nanny for a friend getting breast cancer treatment.
The first Sunday after arriving, she Amagda went to church and met her future husband, Pete Sonderfan. It wasn't long before Pete and Amagda had fallen in love.
Since she was known for being a good golfer back home, they had their very first date on a golf course.
"Soon after that he asked me to go to dinner with him," she said. "That's the end of that story."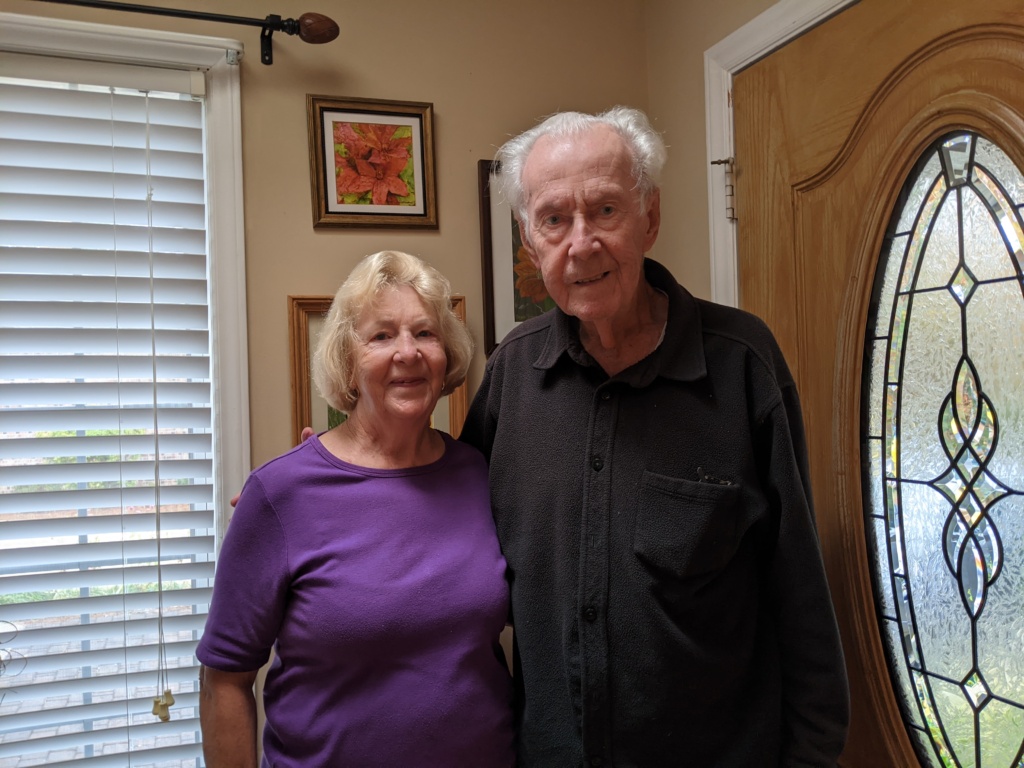 Pete agrees that he was smitten with Amagda from day one.
"I looked at her and said, 'She's a nice lady. Very nice'," he said.
The couple got married in 2001. After Pete retired from working at the bank, they moved to Seven Lakes.
"We enjoy it very much; it's a wonderful place to be," Pete said.
The couple currently lives on the South Side where Amagda still occasionally plays golf.
"I'll just play 9 holes now. We love our house and have the most wonderful neighbors around," she said.
During her spare time, Amagda's favorite hobby is painting. She first began painting about 40 years ago when she lived in South Africa, starting with black and white landscapes.
"I started just out of boredom really," she said. "I started mixing different shades of grey and making lovely landscapes."
After a year or so, she decided to try integrating colors into her work and started using oil paints and painting animals in the landscapes. Acrylics made their way into her media while she was living in the United States.
"Acrylic is easier to clean, and I didn't want to work with oil around the kids," she said. "I've improved very much since I came here to Seven Lakes."
She used to be a part of a group that painted at the clubhouse on Monday afternoons. She has also had an exhibit at the St. Mary Magdalene Church where she sold 11 of her paintings.
"One gets so attached to their paintings. It's difficult at times to sell a painting," she said. "When I do sell a painting to somebody, I love to know that they love it as much as I do."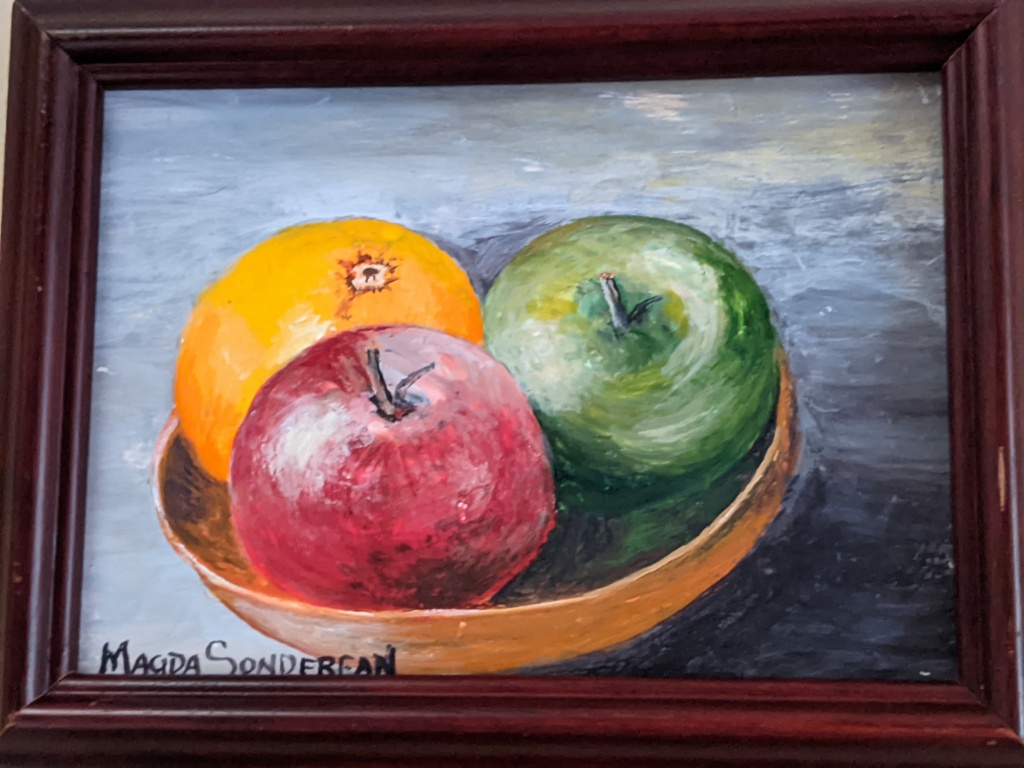 As an artist, she has had a few lessons at the Artist's League including Frank from the Eye Candy Gallery in Southern Pines and Harry Neely.
The time it takes for her to complete a painting varies greatly, but all amounts of time result in a beautifully finished product.
"Sometimes I can do a painting in 2 hours. Sometimes I can sit and slave over it. It all depends; everything just falls into place," she said.
Amagda prefers to paint landscapes and flowers due to the natural beauty and various designs. In animal paintings, more precision is required.
Amagda's favorite painting of hers is a bowl painting while Pete's favorite is of two rhinos.
"I said if you get rid of those, I'm out of here!" Pete said. "It's my favorite. They look like they're coming right at you, right out of the picture."
Their home is open to those who would like to view and purchase paintings. Amagda also commissions paintings for those who prefer unique designs and colors.
"Give me a call and come have a look at the paintings. If anybody is interested in buying, they can make an offer," she said.
For those who are interested in a painting, please call (910) 673-1865 and schedule a time to arrive at the house to view paintings.