Every now and then, it's good to freshen up our lives. Maybe we treat ourselves with a new haircut or outfit; our homes with some seasonal throw pillows or potted plants at the front door; our families with a new dish for dinner.
Little fresh touches feel good and communicate our joy and pride in the things about which we care.
At the Seven Lakes Insider, we've been working on some touch-ups of our own. Beginning with this issue, we present our new logo, tagline and masthead and we introduce you to our new biweekly email newsletter, The Splash.
The new, circular logo features our "SLI" moniker floating on ombre blue waves, invoking the central feature of this community, our pristine lakes. We've expanded our signature blue color palette and hope it laps at the edges of your experiences living here. Refreshing and reliable blues represent the constancy of the waters around us.
The tagline — "Anchored in the Community" — expresses our goal to bring you robust stories about neighbors you know and firsthand, solid reporting on news being made in Seven Lakes, West End and around Moore County. Like an anchor steadies and balances a boat, we strive to do the same for our community through reporting that connects with the currents of life around the lakes.
The logo and tagline are part of our new masthead — the top of the front page — which has been tidied up by our designers to make for an even crisper and cleaner print edition.
We've brought care and intention to this fresh look to communicate the pride we have in being a staple of this community and the joy we have in writing about our ups and downs and ins and outs.
In addition to this refresh, we are excited to bring to you a new email newsletter appearing in inboxes this October. The Splash, published every other Wednesday beginning Oct. 4, is another way for us to connect with you. This email will feature a mix of stories, events and community-submitted photos.
We've named it "The Splash" because it is just that — a little splash of news from our community. If you subscribed to our previous email, the Splash will be coming to you soon. If you are a new subscriber, use your smartphone to scan the QR code below to get on our mailing list.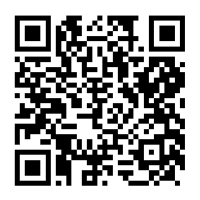 It's an honor to be storytellers for this community and to continue the long legacy of news reporting in Seven Lakes. When Greg Hankins, the respected 20-year publisher and editor of the Seven Lakes Times, died in 2016, Marcy Hankins, who operated the paper with her husband, retired the beloved publication.
Later that year, one of its reporters, Seven Lakes resident Janna Guerra, struck out on her own and founded the Seven Lakes Insider as a tribute to her former editor and to fill the void left behind. She operated the Seven Lakes Insider until a growing family shifted her priorities. The Pilot, which has brought news to Moore County for 103 years, acquired the Seven Lakes Insider from Guerra in April 2021.
With seven years of reporting to its name, the Seven Lakes Insider is firmly anchored in the heart of this community. It is brought to you by people who live here and care deeply for Seven Lakes and Moore County. We are delighted to share with you these fresh touches of joy and pride.
Contact Maggie Beamguard at maggie@thepilot.com.