Seven Lakes is making a difference in the lives of people around the world.  Thirteen people from Christ Community Church (CCC) traveled to Mexico as part of a mission trip.  The vast majority of the team lives in Seven Lakes or has strong ties to the area.
The team included the optometrist of Seven Lakes Eye Center, Barry Kavanaugh, his wife, Penny, and their two daughters, Sydnie and Macie.
"This was one of the best experiences of my life – to be able to share my skills as an eye doctor with people who would otherwise [have] to do without," Dr. Kavanaugh said.
Hannah Bos of Seven Lakes North and Courtney Olvey, who's father manages First Bank in Seven Lakes, were involved in the mission as well.  The Outreach and Missions Pastor at CCC, Andrew Spangler (resident of Seven Lakes West), also went with his wife, Rachel.
"We saw one of the local pastors go from reading his Bible with a magnifying glass and flashlight to being able to read a pocket New Testament with his glasses," Pastor Spangler said. "Being able to help people with their vision and also see the kingdom of God grow was the purpose of the trip. However, much more was accomplished."
The team's mission was to provided eye care as a form of outreach.  In the city of Ciudad Valles, they helped about 80 people.  In the rural mountain villages of Tamazuncale and Zoquitipa, the team provided eye care to more than 260 people daily.  Each person received at least one pair of eye glasses – reading, distance, or sunglasses.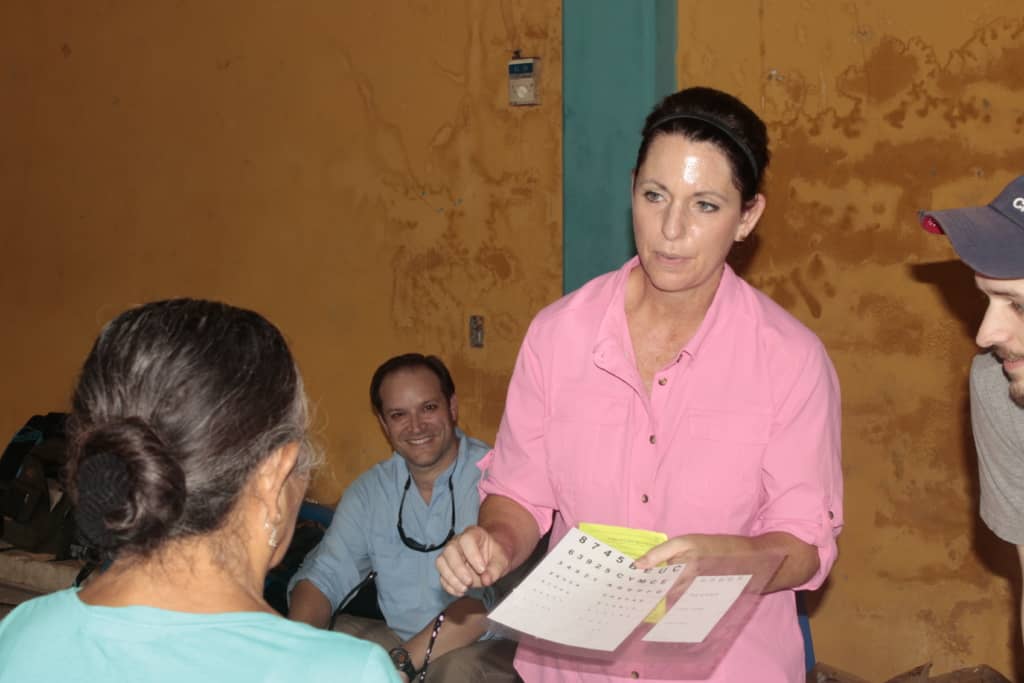 "To share this experience with some of my family was  unbelievably wonderful. The people there were so humble, gracious, grateful – just beautiful. The  team that went from our church was also the perfect combination."
"Our team was allowed to see the true beauty of God's creation in the lands and people of Mexico. My hope and prayer is that our team will be forever touched by this experience," Pastor Spangler said.
The whole team was well cared for by Wally & Diane Cassellius, who were local missionaries working with the team.
Others in the group included Joshua Cassellius, Phillip Lett, Whitney Thorpe, Jonathan Hopson, and Sarah McFadden.