Edward Hill Wealth Management, LLC is a financial investments office owned and operated by Seven Lakes resident Edward Hill. Hill's office is next door to Elaine Girgis Accounting on Seven Lakes Drive.
Edward Hill opened his office in March of 2018 after spending seven years working for a large financial advisory firm in West End.
"It has been a dream of mine to open an office in Seven Lakes," he said. "I am grateful for the opportunity to be able to serve the residents of Seven Lakes and the surrounding communities."
Edward Hill Wealth Management, LLC is affiliated with LPL Financial. LPL Financial is currently the number one firm in net customer satisfaction in the United States. LPL Financial is a fiduciary firm.
This means that the financial advisor has a legal responsibility to act in the best interest of the client. Since Edward Hill Wealth Management, LLC is associated with LPL Financial, Edward Hill has a legal and ethical responsibility to act on behalf of his client's best interest.
Not only is LPL number one in net customer satisfaction, they offer lower fees and do not offer any proprietary products. A proprietary product is a financial product that is managed, issued or sponsored by an institution or one of its affiliates.
By not offering proprietary products Edward Hill Wealth Management, LLC is able to offer a wide range of investment options.
Edward Hill was born and raised in Seven Lakes. Mr. Hill graduated from North Carolina State University in 2003 with a Bachelor's degree in Business and swam four years for NC State Swim Team.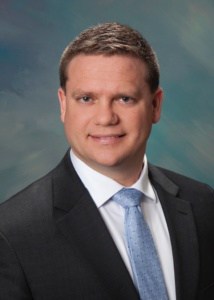 After graduation, Hill moved to South Florida where he attended Florida Atlantic University for his MBA in Real Estate Finance. He has been in the financial industry for 15 years. His background is in: banking, credit analyst, commercial real estate, and financial planning. Mr. Hill currently holds an active Series 7 and Series 66 license in the state of North Carolina.
By the end of 2018, Edward Hill will hold an active Certified Financial Planner (CFP) license. A CFP is a financial advisor who thrives for excellence by meeting educational standards beyond a regular license. CFP's are held by ethnic requirements and must practice: competence, fairness, and confidentiality.
"I believe it is important to hold as many certifications as possible," he said. "This industry is always growing and changing, and I feel it is my duty to educate myself on a daily basis. This extensive program is intense and is teaching me the proper tools needed to educate and assist my clients with their financial needs."
Edward Hill Wealth Management,LLC is able to assist clients with: income planning, IRA's, 401K's, estate planning, life insurance, and long-term care insurance.
"Every client has different needs and long-term goals. I cherish the time I spend with every client. I enjoy learning about them and assisting them with their financial dreams. There is nothing more satisfying than knowing you have helped someone with such a huge part of their lives," Hill said.
Edward Hill is on the board of the: Sandhills Sandsharks, the National League of Junior Cotillions Moore Chapter, is the President for the fifth year of the Seven Lakes Business Guild, and is the Vice President of the Moore County Shrine Club. He is also a member of the: Seven Lakes Kiwanis, Southern Pines Masonic Lodge, and Moore County Chamber of Commerce. Edward Hill cares about the community, he wants nothing more than to help in any way he can.
Edward Hill Wealth Management is located at 1148 Seven Lakes Drive, Seven Lakes. To schedule an appointment with Mr. Hill, please call 910-466-9140. Visit HillWealthManagement.com.