On Saturday, February 8, 2020, the Pinehurst United Methodist Church hosted their 5th biennial Chocolate Festival from 9am-2pm. The newest addition to the Chocolate Festival this year was the Chocolate Chase Fun Run, being held on their front lawn.
"It takes us 6-8 months, and about 50 women actively involved," said Kathy Bollenbacher, "This is fun for the women to get together and to do something good."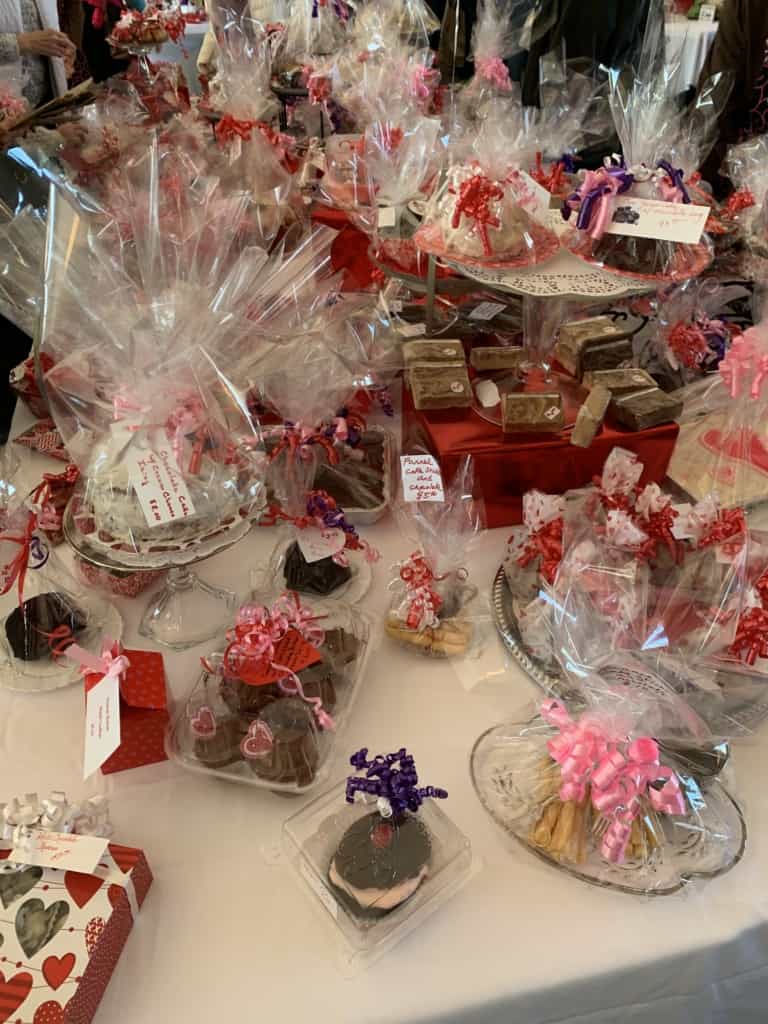 From generous donations, thanks to many local benefactors, the Chocolate Festival was able to host many different areas featuring a variety of goods. The areas included a Cake Walk, Chocolate Demos, a Photo Booth, a Chocolate Café, a Silent Auction, and a Chocolate Boutique.
"It is all of the church women who have prepared the chocolate. We have about 500 boxes of fudge that the women have made, and a lot of gift items that are not all chocolate related," Bollenbacher said.
The proceeds of the Chocolate Festival this year will be going to several charities, Friend to Friend, Linden Lodge, and Methodist Home for Children. "So this is our fifth Chocolate Festival, we will have helped 15 charities," Bollenbacher stated.
You can visit the Pinehurst United Methodist Church website pinehurstumc.org or call (910)215-4559 to find out more information on any of their upcoming events.