Nothing could put a damper on holiday cheer in Seven Lakes this year. On Saturday, December 12th, the annual Lighted Boat Parade made its way around Lake Sequoia once more. Boaters went above and beyond this year, fully decking out their boats with lights, decorations, and Christmas music.
The parade, which officially started at 5:45PM, made a lap around the lake so that viewers could appreciate the boats from every angle. Onlookers were welcomed to gather in their yards, on their docks, or on the banks of Lake Sequoia to watch the parade float past.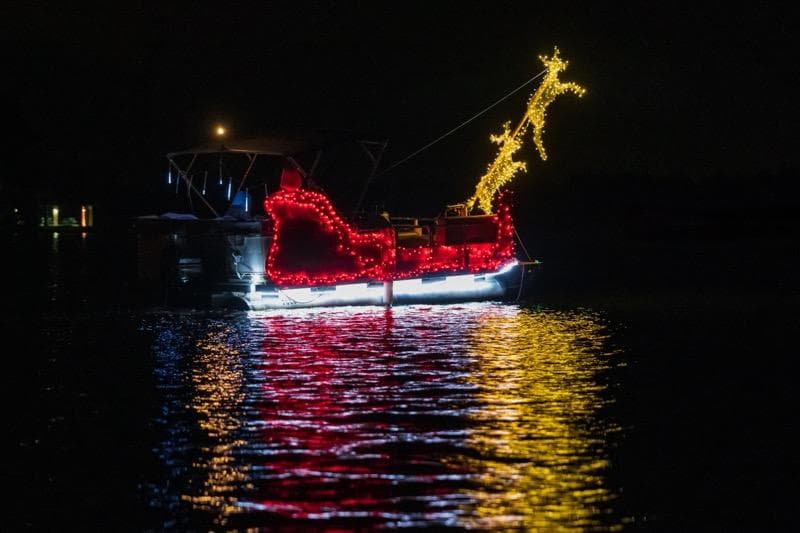 Community member Rodney C Godwin provided live music and entertainment from his boat, singing Christmas carols and playing his ukulele. Other boats honked their horns, blinked their lights, and cheered "Merry Christmas" to the spectators on land.
"The goal was to spread some cheer and holiday spirit, and I think that got accomplished," said event coordinator Sarah Welsh Casey. "It's truly a great bunch of people that live here. I'm honored to know them and partake in stuff like this with them."
In a year that seemed completely devoid of normalcy, Sarah hoped that the boat parade would provide beauty, joy, and spirit to the community when it was most needed. Thanks to the efforts of everyone involved, the boat parade was as beautiful and festive as ever, and the holiday cheer was certainly felt in all corners of the community.