Members of the community are celebrating Veterans Day by visiting the VVA 2021 Field of Honor in West End. This year, Chapter 966 is flying as many as 400 flags in honor of both Veterans and active-duty military. Each 3-foot-by-5-foot flag bears a name.
The event goes on until this Sunday, Nov. 14 and is located just outside of The West End Fire & Rescue building, near the intersection of N.C. 211 and N.C. 73.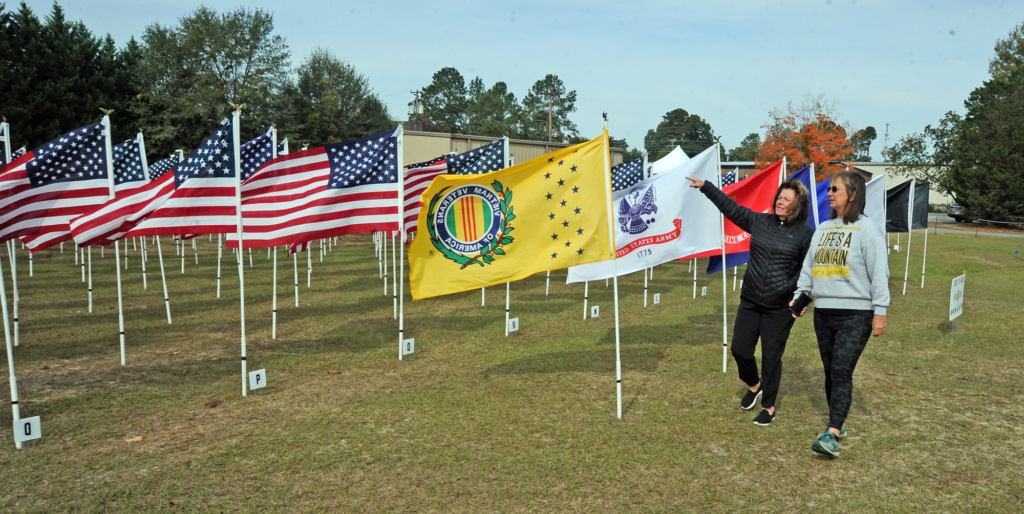 "It's yet another great opportunity to recognize our veterans," said VVA Chapter 966 Director Jack Bergquist.
He added that the Seven Lakes community's response to the Field of Honor is always unfailingly enthusiastic. "We get all kinds of fantastic comments from everyone. From truck drivers beeping their horns to people stopping by to ask us about it."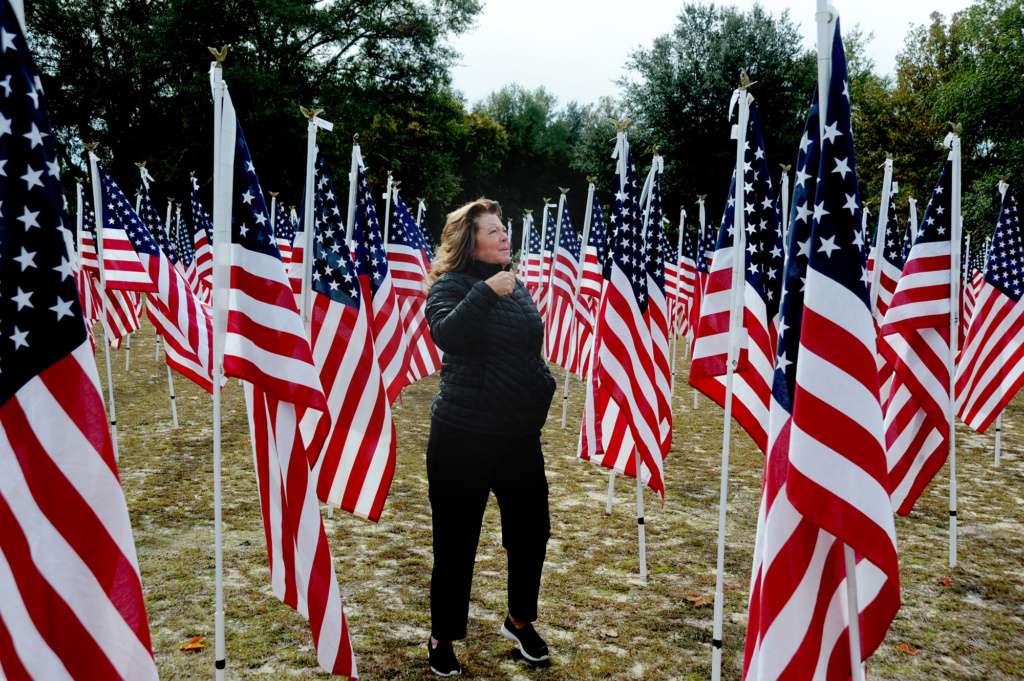 Bergquist is one of the primary organizers behind the event and has been involved with the chapter since its founding in 2006. In the past he has served as president, and now handles much of the fundraising.
He is proud of how the chapter has grown and how much money members have raised over the years for veterans, active-duty soldiers and military spouses in the community who are in need.
Among the rows of red, white and blue this November, a flag is planted in honor of Berquist and his service in Vietnam, and another for his father, who served in WWII.
During the opening ceremony on last Sunday, time was set aside to recognize the bravery of recently passed WII hero Ray Lambert, who was beloved by many in the Seven Lakes community.