BY MAGGIE BEAMGUARD
Insider Editor
Lake Auman recently became home to some 700 new aquatic residents. The Seven Lakes West Lake Committee stocked the lake with certified sterile, triploid grass carp at the end of March.
The fish are part of the committee's long-range aquatic vegetation control plan.
"In coming years, they will reduce our dependence on extensive herbicide treatments to control lake vegetation and result in significant savings to the community," the SLW Committee announced in a community-wide email.
"The whole process with the sterile, triploid grass carp was something that we've been considering for a while," said SLW Lake Committee member Don Smith. "And our lake management consultant company also recommended it. So we started to investigate what was needed. It was a pretty lengthy process."
That process included extensive research by the SLW Lake Committee under the leadership of committee chairman Steve Short. In addition to receiving board approval, the effort required a visit by the regional North Carolina Wildlife Resources Commission (WRC) fisheries biologist and a permit approved by the WRC.
The use of sterile, triploid grass carp is regulated through the National Triploid Grass Carp Inspection and Certification Program of the US Fish and Wildlife Service.
"Each fish has to be tested to make sure that it is triploid," said Short. "In other words, it has three sets of chromosomes. They don't just test one or two of them out of 100 — each fish has to be tested."
The populations used are not either all female or all male, but each fish is certified as genetically modified from the embryo.
The fish have one job: feed on vegetation.
Plants are critical to any aquatic environment, forming the basis of the food chain, providing nesting areas, supplying oxygen and preventing shoreline erosion. But according to an article by the North Carolina State University Department of Applied Ecology, excessive growth of algae and other aquatic weeds can cause a range of issues, such as impeding boat access and navigation, harboring vectors for human and animal diseases and interfering with aquaculture.
Short refers colloquially to the sterile triploid grass carp as aquatic lawnmowers, significantly impacting the amount of invasive, nuisance vegetation in a lake. But he says they are not the total answer to complete vegetation control due to the variety of weeds identified in Lake Auman.
In Short's presentation to the board, he explains the sterile, triploid grass carp serve as a biological component to "augment and amplify the effectiveness of herbicide treatments.""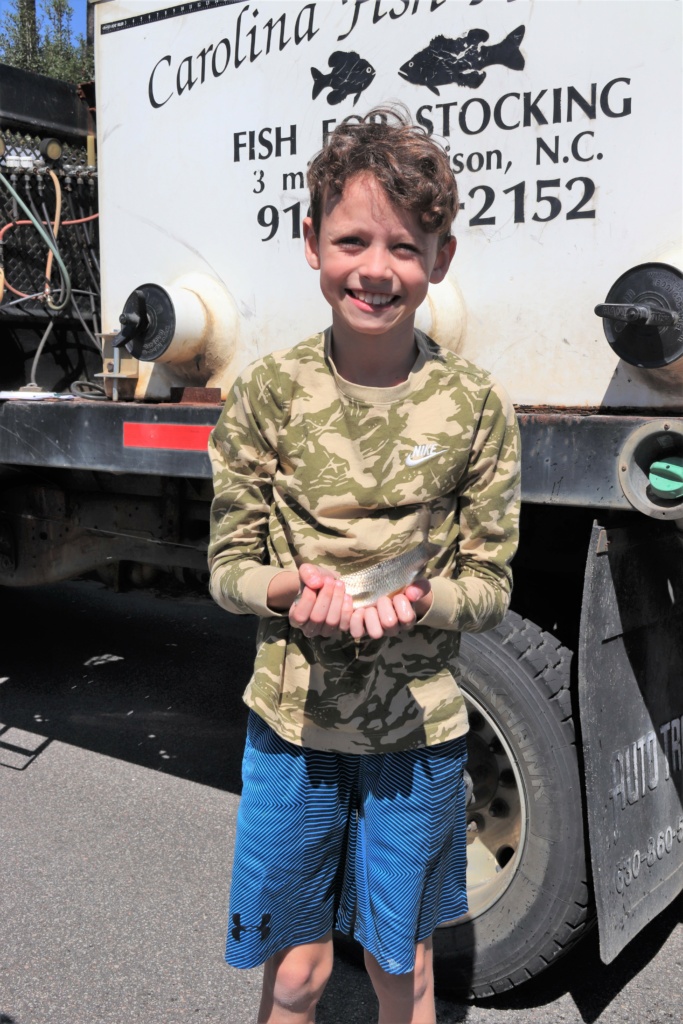 The fish will provide cost effective and continuous vegetation control unlike single herbicide treatments. "Both are necessary and work in concert," according to the presentation to the board.
Short also emphasized that the impact of the sterile, triploid grass carp on vegetation control will not be immediate.
"In fact, the sterile triploid grass carp stocked in Lake Auman recently will not mature to a point to effectively begin to impact our vegetation control program until next year. After that, these fish will effect a substantial reduction in the nuisance vegetation in our lake."
After the sterile, triploid grass carp have made their home in the lake for multiple years and reach a weight of 10 pounds, the fish will consume three times their weight in vegetation per day.
Assuming 600 of the 700 fish survive to that size, they will account for a major reduction in lake vegetation per day — consuming about 18,000 lbs of vegetation per day. As the fish age, their consumption rate decreases and will require restocking with young fish to maintain a state of vegetation control homeostasis.
The general recommendation for the amount of fish necessary for weed control is 15-20 fish per acre. The SLW Committee opted to stock 15 fish per acre just in 22 areas ranging from an acre to four or five acres that were identified by the lake management consultant that had excessive or invasive weed growth. Seven hundred fish in the 850-acre Lake Auman adds up to less than one fish per total acre.
The territorial nature of the sterile, triploid grass carp means they will stay near the location of their release.
Ultimately the SLW Lake Committee expects to reduce the amount of chemicals used for vegetation control with potentially significant savings exceeding $100,000 over the next ten years.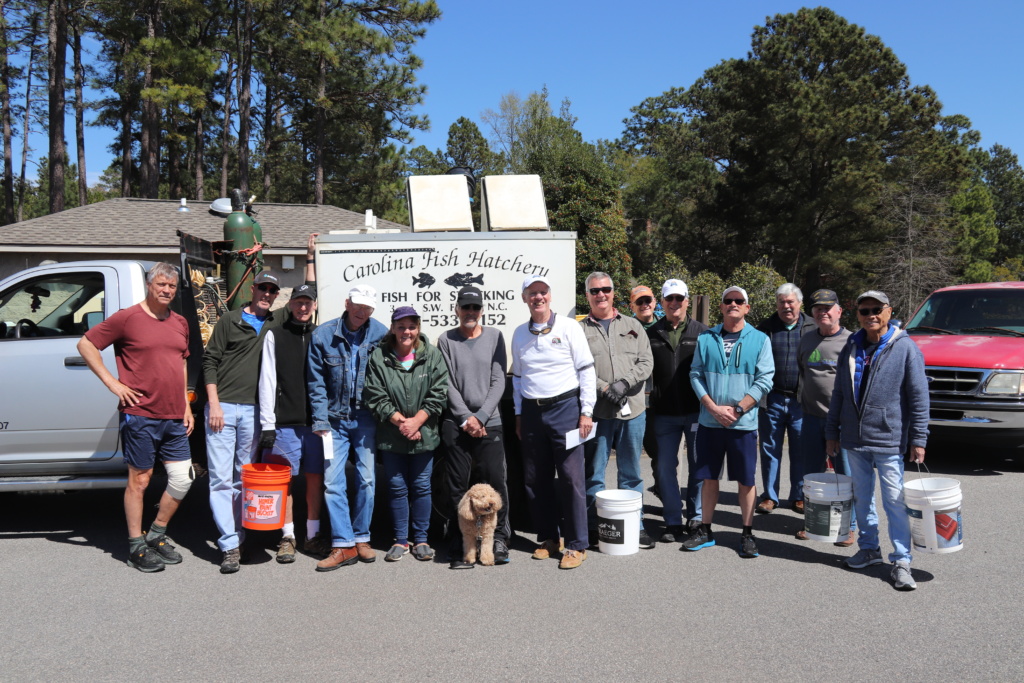 In addition to Short and Smith, the SLW Lake Committee includes members Ethan Martin, Rob Caldwell, Kurt Riehl, Jason Nowakoski and Chris Mace.
Members of the Lake Auman Sports Club volunteered to help disperse the fish into their new coves. Smith, who organizes the Christmas trees under the docks project, sought permission from homeowners who graciously allowed their lots to be used for the stocking.
Contact Maggie Beamguard at maggie@thepilot.com.