By Maggie Beamguard
Insider Editor
The fruits of the harvest as well as the spirit were celebrated at West End United Methodist Church's first Harvest Festival on Oct. 8.
The festival is an outgrowth of the church's long ministry of nurturing the needs of the wider community. The congregation has run a food pantry for the last three decades and has developed meaningful relationships with clients.
In 2020, in the midst of the COVID-19 pandemic, church members planted a vegetable garden to supplement the pantry with fresh fruits and vegetables. Members and friends of the church care for individual garden plots and reap together what is sown.
"We have been able to share food with our clients and have received so much from all of them as well," said festival organizer Jennifer Forsman. "They have shared information on gardening with us, as many of our clients have lived on farms or have had successful gardens. We all enjoy sharing stories. So many of our clients like to walk in the garden and sometimes help with harvesting. It is such a blessing for all."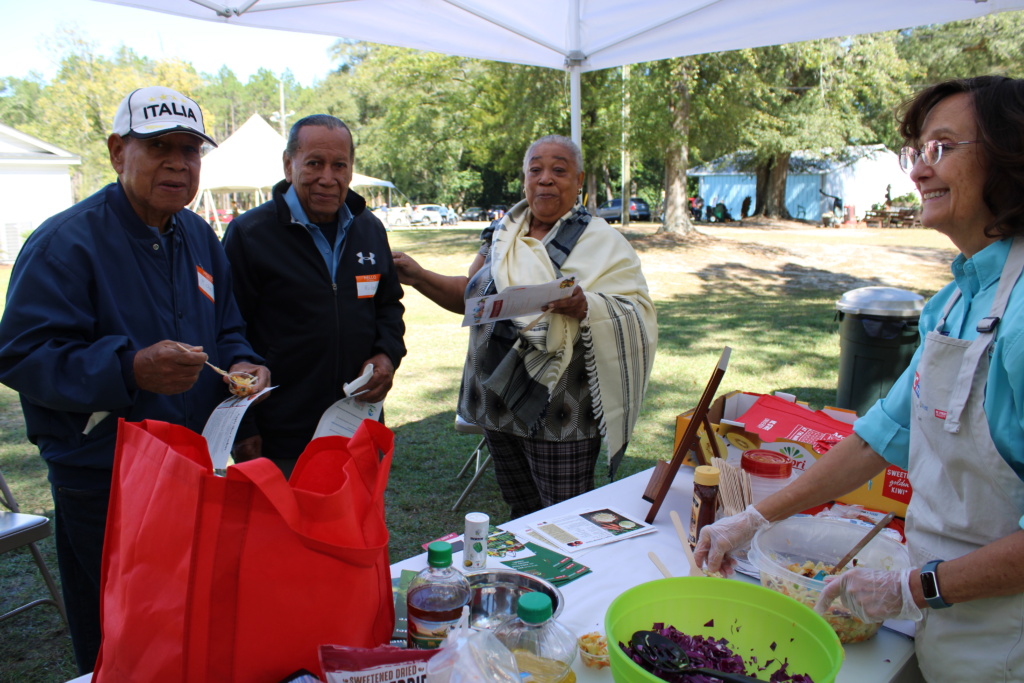 In 2021, the congregation partnered with Resourceful Communities, which helps grassroots leaders create opportunities that preserve rural landscapes, access much-needed resources and celebrate unique local cultures. Through this partnership, they received a grant for $10,300 funded by the Duke Endowment Fund.
The grant provided a new well, fencing and produce boxes from Sandhills AgInnovation Center. "This allowed us to triple the size of our garden and to provide monthly produce boxes on a trial basis to our food pantry clients during the growing season," said Forsman.
The church continued providing produce boxes in following years with additional seed money from congregational giving and a grant from Page Memorial United Methodist Church.
With the ministry growing like a weed, WEUMC decided to create even more fertile ground.
"This year we also wanted to focus on bringing the community together by providing opportunities to garden and get together," said Forsman.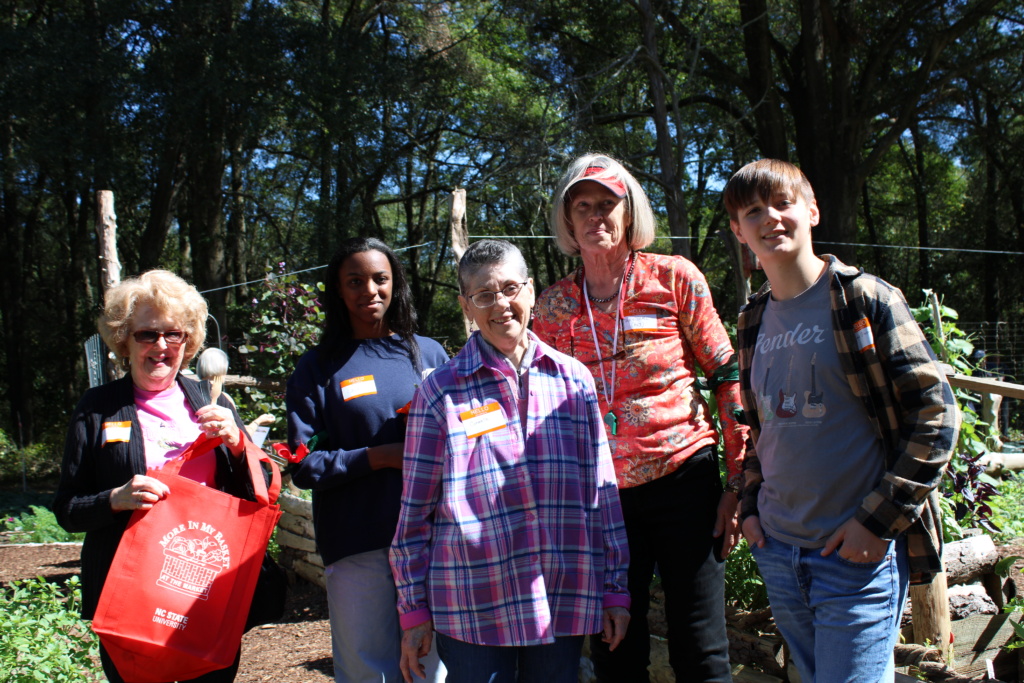 They converted a portion of the garden into 40 10-by-10-foot garden plots and encouraged friends of the food pantry and others in the community to sign up for one. The plots were quickly accounted for and the common ground provided many opportunities for fellowship.
The festival seemed a natural way to celebrate a ministry that is as much about bringing people together as it is about feeding them.
"As part of the Resourceful Communities Grant we wanted to have a Harvest Festival Community gathering whereby we could invite our food pantry friends, workers and our community garden participants," said Forsman.
Sandhills AgInnovation Center offered to provide free produce boxes for all participants. Davon Goodwin, the director of the program, encouraged the planning team to reach out to the NC Cooperative Extension Agency of Moore County to provide Healthy Food Demonstrations using fall vegetables.
Janice Roberts, the associate agent of Family and Consumer Sciences, volunteered to provide five booths for the festival. Three booths provided cooking demonstrations and recipes for ratatouille, harvest potatoes and apple cabbage slaw. A fourth demonstration booth, assisted by 4-H Club member Jaxson Rushing, was geared toward children and featured apple cookies. A fifth booth was staffed with a horticulture expert who shared methods for seed saving and propagation.
"The festival was really fun and informative," said Forsman. "There were very popular tours of the WEUMC Garden by both WEUMC gardeners and community garden plot keepers and a gathering under the great oak tree for music. And the kids' activities were a great success with face painting, pumpkin decorating and a bouncy house."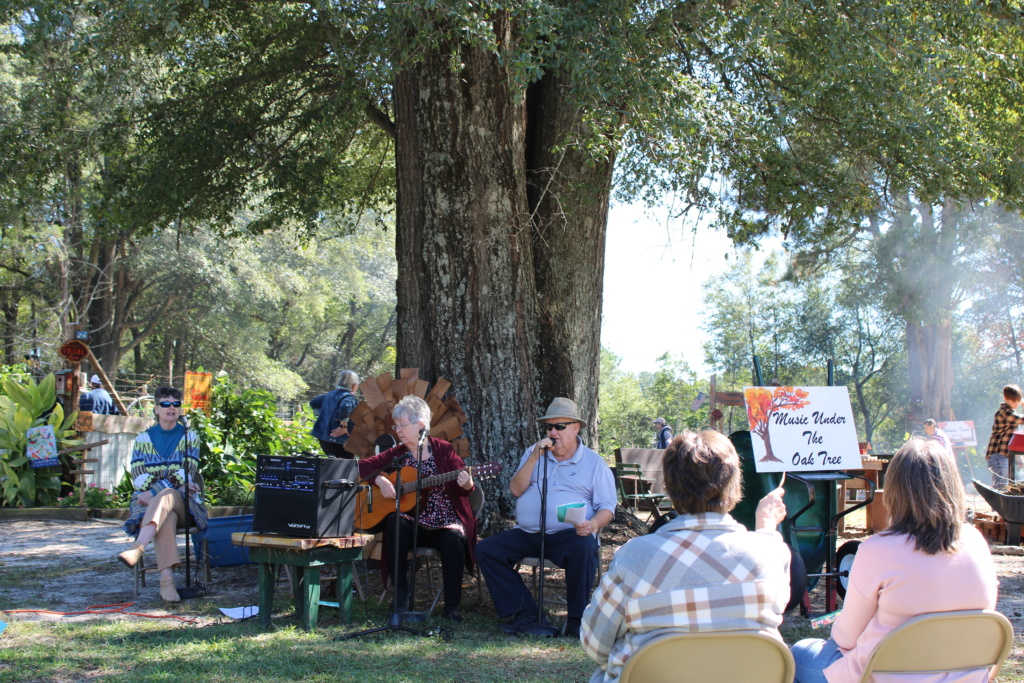 The feedback from participants has been positive.
"Everyone said one of their favorite things was the food demonstrations. They learned so much," said Forsman.
Forsman credits the festival's success to a team effort with many church members and friends helping to provide hospitality, children's activities, tours, music and more.
"There are multiple talents in our congregation. Everyone came forward with their talent. And it's been a God blessed event," she said. "We try to be a church that reaches out to others."
Contact Maggie Beamguard at maggie@thepilot.com.