By Maggie Beamguard
Insider Editor
In 1953, Dwight D. Eisenhower became the 34th U.S. president, Eliabeth II of England received her crown, a dozen eggs cost around 27 cents and the first color televisions hit the market. People gathered around those bulky sets at programmed times to watch the second and third seasons of "I Love Lucy" and "Dragnet." The Korean War came to a close, but the Cold War persisted.
That same year, two University of Cambridge scientists, James D. Watson and Francis H.C. Crick, with photographic data collected by chemist Rosalind Franklin at King's College London, discovered the double-helix structure of DNA, revolutionizing micro-biology and the understanding of how genes replicate and are passed down through the generations.
In the seven decades since, the world has kept spinning. And with one swab of the cheek our entire genome can be decoded. Which brings us to Ann Spong and Michael Stepp — and them, brother and sister, to each other.
For the past 70 years, Spong and Stepp have lived separate lives after being placed in separate foster homes in 1953. Spong was 18 months old, Stepp was about 3. They had no memories of each other, but they always knew the other existed.
A Long Separation
Spong, a retired Moore County school teacher, and Stepp, an Air Force veteran, were adopted separately and grew up in happy homes. Spong, an only child, was raised in Concord. Her mother compared the adoption experience to going to the candy store and picking out the best of the best. Stepp was raised by a family in Salisbury, and then later Hendersonville along with a sister he gained in the adoption.
Both searched over the years for the other. Tantalizing crumbs of information would come through on occasion, but never enough to fill vast holes in their knowledge.
One of those gaps concerned their health histories. When Spong and her husband, Buddy, started planning their own family, they wondered about possible genealogical issues.
Likewise, Stepp faced filling out medical forms with incomplete information. The lack of a biological family history left them with ambiguity about their genetic make-up.
It can be costly, financially and emotionally, to embark on such a journey. Accessing sealed records is challenging. And uncertainties about what might be learned about the past made both parties feel sometimes wary of the pursuit.
After many stops and starts, it was the 70 years' worth of innovation in DNA testing that provided the missing link.
Spong submitted a DNA sample to Ancestry in 2015. It yielded dozens of matches. Some were close, but no immediate family members were initially discovered. She then submitted a sample to 23andMe. It produced more matches from their separate database.
Spong's daughter, Angie Spong, an attorney from Chapel Hill, provided support, helping them navigate the Department of Health and Human Services for any records available to them.
Then came news earlier this summer from Ancestry: it had derived a full sibling match for Spong. The moment was surreal.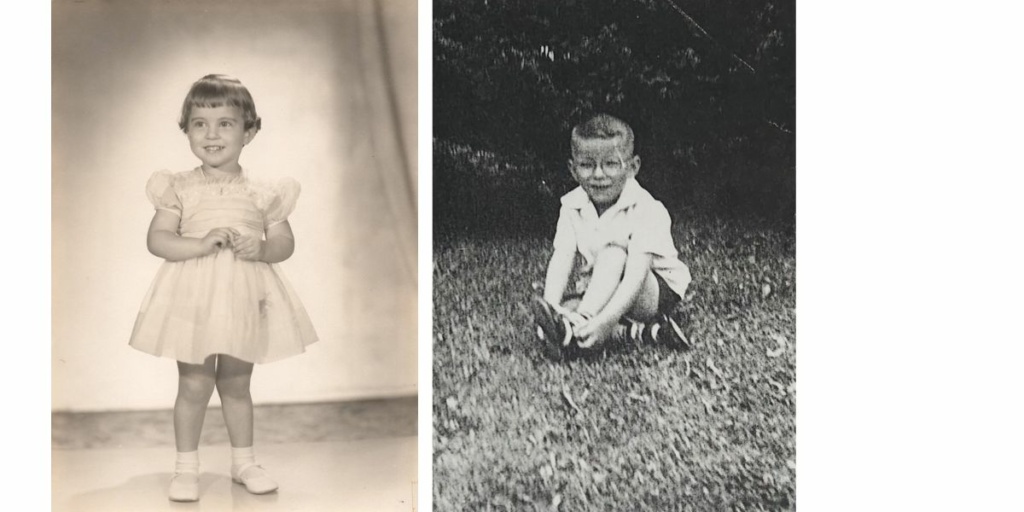 Making the Discovery
At the same time, Stepp's daughter, Michelle Odell, opened her email to the same message.
"When I got the results, I was sitting here and it popped up 100 percent, and I immediately closed the laptop," she said.
Disbelief washed over her.
Like Spong, Odell had tried various ways to connect with long-lost family members. Before submitting her father's DNA sample to Ancestry, she gathered pieces of information and encouragement by working with a "search angel" through a private group on Facebook called Search Squad.
Odell shared the news with her father and promptly reached out to Spong.
As much as they all longed for answers, no one had actually expected results. But with nothing but a little saliva and the click of an "open email" button, the families' worlds instantly expanded.
Once Odell established contact with Spong, they began talking and texting. They made plans to meet.
Connecting Past and Present
The reunion happened in short order, just a couple of months after the discovery. On Sept. 10, the siblings closed the 70-year gap by taking their last steps toward each other in a Cracker Barrel parking lot in Florence, SC.
Inside, the group gathered around a large table to break bread and to begin the daunting task of catching up and connecting. Buddy Spong, Ann's husband, said it was quite a family reunion.
"Everybody was a little standoffish at first," he said, "but once we sat down and started talking, it was very comfortable."
Stepp was accompanied from Sumter, SC by Odell, three of her four children, Cody, Todd and Jet and Odell's boyfriend, Ron Quinton. Spong made the trip from Seven Lakes, with Buddy, daughter Angie and granddaughter, Vivian Mullen.
Nerves and skepticism on all sides melted away as they dined.
"It almost felt like we had known each other forever," said Odell. "They're that kind of people. You can just talk to them one time, and it feels like you've known them forever."
Though neither Spong nor Stepp had recognized any similarities in the pictures they had sent each other, they could not deny the echo of their features when standing face to face. In eyes and ears and smiles, that mysterious coding that makes us who we are was revealed.
As soon as Ann Spong walked up, Odell thought, "Oh my gosh, that's her! Definitely. That's her. It's like looking at my dad."
Angie Spong also experienced an instant recognition between her mother and her newfound uncle. "When they stood next to each other, there was absolutely no question they are related."
This familiarity is a comfort to Angie, who favors her mother but for the first time saw those same features in another. "It was absolutely incredible," Angie said, "I was just overjoyed to see that. I knew how much it meant to her."
Stepp, at 73, has had health setbacks, including mild cognitive impairment, but that hasn't lessened his gratitude for this moment.
"It's great to know that we could do this," he said, "and that we would like to find everybody if it's possible."
Buddy characterizes the time they spent as warm and welcoming. "There were lots of hugs," he said. "It gives a warm feeling to know that family is family, even if it is 70 years in the making."
The Past Comes to Light
Stepp and Spong's birth family hails from Rowan County. All told, there were 12 children. The three youngest, Stepp and Spong and an unknown younger brother, were placed into foster care when the large family experienced hardship.
Most of the older siblings have since died, but Stepp and Spong have identified one surviving older sister. They have also learned their names given to them at birth: Ricky and Vicky Moore.
"I've been told that their birth mother and one of the older sisters looked for these three kids until the day they died," said Odell. "They wanted to find them."
As they have connected with distant relatives, they've met warm and welcoming people who have been excited to meet them. The three youngest children were part of family lore and were known as "the lost ones."
"They knew we were there," Ann Spong said. "They knew our first names. They knew we were put up for adoption, and then the story ends."
Spong says, with gratitude for her adoptive parents, she always knew exactly where she was.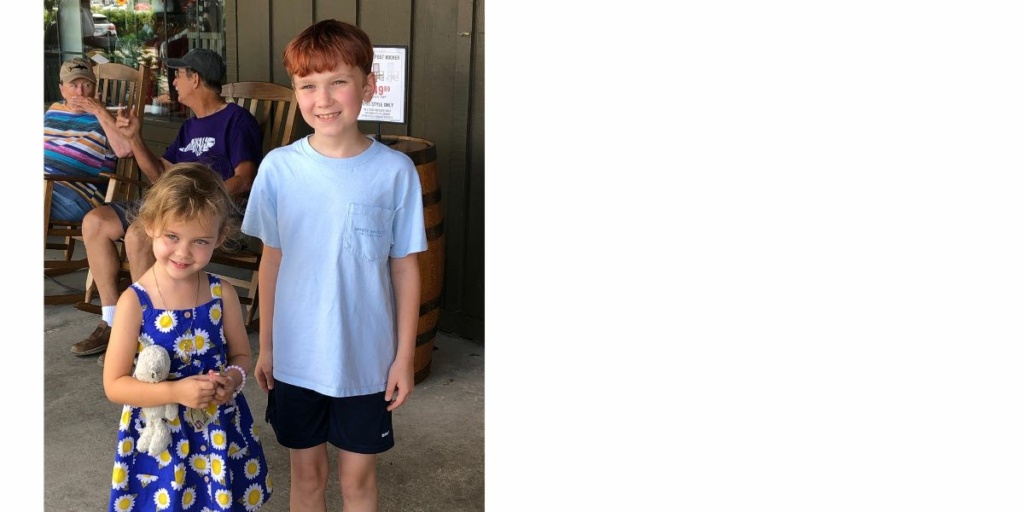 The Hole has a Bottom
While both Stepp and Spong had fulfilling lives with loving adoptive families, the unknown past created empty spaces in their lives. Their mutual discovery has significantly shifted their understanding of the world.
Relief and security comes with this new information, something Spong likens to looking into a hole and finally being able to see a bottom.
Odell expresses a similar feeling. "Even though I'm not the one adopted, it kind of fills in a hole to know my family is there," she said. "My mom's side of the family is huge and they're always there, so it's nice knowing my Dad's side is filling in."
Angie concurs.
"It feels grounding in a way," she said. "My whole life there's just been a big void, a big mystery. It's fine, because you don't know what you're missing. I haven't felt like I've been lacking in love and relationships and connection. But I also didn't want to think about it too much."
The Blueprint of Life
Spong and Stepp plan to stay in touch and to continue the search for their younger brother, who was born in 1953 and was put up for adoption along with them.
With the assistance of Angie, the Spongs are petitioning the Clerk of Court in Rowan county to release sealed documents related to the adoption. The clerk will take into consideration the best interests of not only Spong and Stepp, but their family of origin.
"My hope is that the clerk will see that all of these family members are deceased at this point, and that it would be absolutely fine for my mother to be able to know with certainty, with the actual birth certificate, who her family is so that she can continue to reach out to more of them," said Angie.
Many of the original family stayed in the Piedmont area of North Carolina and there is hope the lost sibling also remained in the area. But for all they know at this point, he could have been sitting at the table next to them at that Cracker Barrel in Florence.
"I hope we can find the other brother," said Odell, "because it still feels like there's a little piece missing." She hopes anyone who may have any information will reach out to her. "I check all the time to see if I have notifications from Ancestry."
After all these decades, the Spong and Stepp families feel amazed to have found each other.
"Even through all the research we had done and that we're continuing to do, it really was just a matter of the two DNA samples matching in the same sample group. That's incredible," said Angie.
Molecules from the nucleus of a cell provide Stepp, Spong and their families with the expansive knowledge of their belonging and the order of things. Some connections are simply eternal.
Contact Maggie Beamguard at maggie@thepilot.com.