Seven Lakes West resident Mike St. Onge has been Chief of the Eagle Springs Fire Department for the past four years, but in that time he has made quite an impact.
One of his bigger accomplishments was lowering the ISO score from 8 to 5. This increase in safety cut insurance costs in half for homes within five miles of the department.
He has also helped to establish 13 new watering points and several helicopter landing zones within the district. Under his charge, the department has purchased a new fire engine, brush unit, and squad vehicle in the past 4 years.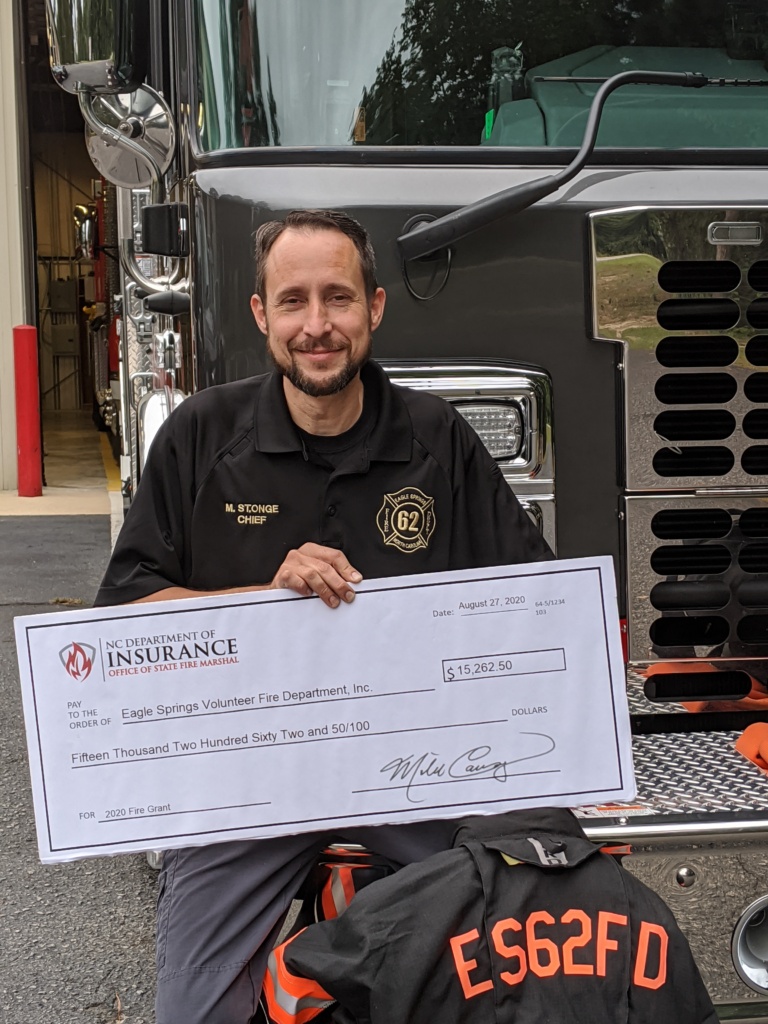 Typically around this time of year, Chief St. Onge is preparing for the annual fundraiser in which food plates and raffle tickets are sold and an auction is held in order to raise funds for the department's expenses.
However, with COVID-19, the fundraiser which generally raises $15k-$20k has been cancelled, and Chief St. Onge is forced to resort to other means for funds.
"We're really restricted in what we can do. That's a big chunk of money that we'll miss," he said.
These funds would have gone into small projects and protective gear needed throughout the year.
To help get needed equipment, Chief St. Onge was awarded the North Carolina Firefighter's State Grant that allowed for 11 sets of turnout gear to be purchased.
ESFD has also been involved with a program in which they receive old military surplus equipment. As a result, the department recently received a 1995 five-ton military truck that will be turned into a brush truck. It will be issued out to help fight wood fires.
"We're working on it now. We have to paint it and turn it into a brush truck," Chief St. Onge said. "[The truck was] no cost to us except what it costs to transform it over to a brush truck."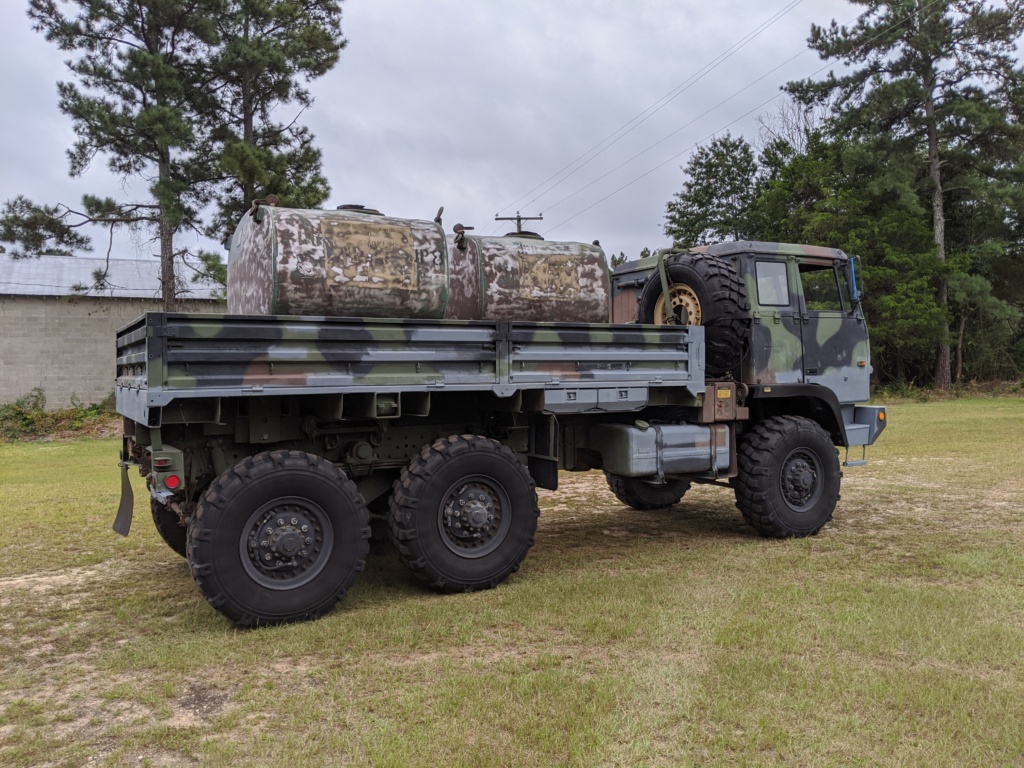 They have also been taking precautions to maintain safety at the department in the midst of COVID-19.
Thanks to a grant that Moore County received, the fire departments were equipped with protective equipment for COVID-19 positive calls as well as sanitizer stations, gloves, masks, and disinfectant spray machines.
"That was a grant put in by Moore County Public Safety which was very helpful," Chief St. Onge said.
Other activities at the fire department have been adjusted to maintain safety.
"Training's been tough lately," Chief St. Onge explained. "We have to limite the amount of people that we can have together. Right now we are training outside due to the limited exposure."
Eagle Springs Fire Department currently has 40 total volunteers, both paid and unpaid. They are always on the search for additional help.
"We're always looking for more volunteers," Chief St. Onge said. "Our junior program is ages 16-18, and there's no age limit after that. There's a job for everybody."
For more information, or to learn how to donate to the Eagle Springs Fire Department, call (910) 673-5673.